Ultimate Destinations for wildlife Lovers
For wildlife lovers around the world the lockdowns and inability to roam free because of the COVID 19 pandemic must be particularly frustrating. Even though we have the technology that can bring the wonders of the natural world to the flat-screen TV in our living rooms, nothing can beat experiencing wildlife in the real world and that brief moment when you are accepted into its world. Allow us to share with you the Secret Retreats destinations that offer truly extraordinary wildlife experiences while supporting the conservation of their 'wild' neighbours. Whether it be the paradise of the underwater world or diving deep into breathtaking rainforests to see nature at its finest that fascinates you, we have something for everyone. Plan your trip back to nature with us to these incredible destinations where fascinating and rewarding wildlife experiences await you.
Papua Paradise Eco Resort
Raja Ampat, Indonesia
Papua Paradise Resort is teeming with exotic bird life, lush jungle foliage, and a spectacular array of fauna, while the reefs in the surrounding area offer world class diving. It is a paradise for divers as the perfect place to see manta rays, sharks, and shoals of schooling fish, and explore reef slopes with some of the widest diversity of corals in the world. We suggest you seek out the rare manatees, hike at sunrise to see the stunning birds of paradise, as well as meeting the wonderful local people of Raja Ampat for the complete experience.
Misool
Raja Ampat, Indonesia
Set on a private island amid a pristine ecosystem almost of their own making, this secluded tropical paradise has powder white sand beaches, turquoise lagoons, cockatoos, parrots, baby sharks, manta rays and turtles. The House Reef is a shore dive, easily accessed at any time from either the end of the jetty, the Dive Centre, or the steps leading down from your Water Cottage. So, the underwater wildlife here are literally just a few steps away from your room! This resort was built with marine conservation in mind, working in harmony with the local community they have stopped shark finning and created a no-take zone around the island which has resulted in waters filled with a rich and diverse marine life as well as supporting the local community who now have healthy and replenishing fish stocks for their nets. The resort has also established a school and recycling centre for the locals, all funded by the resort.
Borneo Rainforest
Sabah, Malaysia – Kalimantan, Indonesia
The Borneo Rainforest is where you'll find some of the world's most endangered and unique wildlife. Travel into Borneo's lush jungles with Secret Retreats and you might be lucky enough to come across a herd of pygmy elephants, orangutans, and the strange looking proboscis monkeys. It is one of the world's oldest rainforests and is best enjoyed from the comfort and luxury of your very own luxury floating boutique hotel cruising the waters that criss-cross the jungle aboard one of the Secret Retreats converted traditional river-boats. And each trip contributes to local conservation protecting the environment and the orangutan for generations to come.
Sri Lanka's National Parks
Sri Lanka
Home to some of the richest biodiversity in Asia, Sri Lanka's National Parks provide the visitor with the opportunity to enjoy an enormous variety of both flora and fauna. From leopard safaris in Sri Lanka's Yala National Park to watching wild Sri Lankan elephants at Gal Oya National Park, the richness and diversity of Sri Lanka's wildlife has to be seen to be believed. Sri Lanka is second only to Africa for wildlife experiences, and as Africa has its poster boys in the Big 5 Mammals to see on an African safari, Sri Lanka has its very own Big 5 charismatic animals to wow the wildlife lover. Sri Lanka's Big 5 cover land mammals and marine mammals including the Leopard, the Sri Lankan Elephant, the Sloth Bear, the Blue Whale and the Sperm Whale are all must-see magnificent wildlife when you visit Sri Lanka.
The Bagh Kanha
Madhya Pradesh, India
Set in the heart of Central India this relaxing 24-room forest retreat is a gateway to the forests, rolling hills and tribal villages that were the inspiration to Kipling's famous Jungle Book stories. Bagh Kanha is located just 15 minutes away by car from Mukki Gate in Kanha National Park. This national park is one of India's largest tiger reserves and is home to Bengal Tigers, Sloth Bears, Indian Leopards and Indian Wild Dogs. Guests can witness this spectacular collection of Indian wildlife on guided safaris with the lodge's naturalists. Aside from the big mammals on the ground, don't forget to look up to the skies too. This region is home to an rich variety of birds with more than 300 species from eagles, to hornbills to kingfishers and flycatchers, it really is also a twitcher's paradise.
Ladakh
India
Undoubtedly Ladakh is a unique destination for all sorts of travellers with all sorts of reasons. And besides the grand forts, ancient monasteries, and the unique cultures that call Ladakh home, the region is also a wonderful place to experience wildlife. Its unique landscapes and varied environments, from high mountains to river valleys, are home to a variety of exotic animals and bird species that make Ladakh a must-visit destination for wildlife lovers. There are more than 318 species of birds, many of them migratory from warmer climes and including some really impressive birds such as eagles and falcons to cranes, and some truly awe-inspiring mammals such as the enigmatic Snow Leopard, the Ibex which must be one of nature's best mountaineers, Blue Sheep, Brown Bear, Lynx, Wolf and Tibetan Antelope.
Wildlife experiences and communing with nature, really are the perfect antidote to the privation we have all been enduring these past months. The wide open spaces, lush forests, colourful reefs and high mountains will refresh your soul as you experience and enjoy nature's beauty, oblivious as it is to man's problems as mother nature plays out her timeless scenes of simply lives... being lived. Something we should all cherish, enjoy, and protect.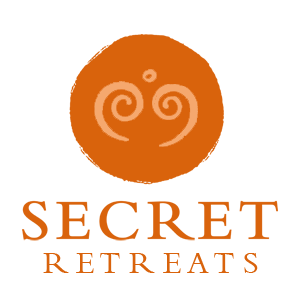 Travel Asia with Secret Retreats
Secret Retreats is a curated community of independent boutique hotel, villas, yachts and river boats keen to share their Asian Homes with travelers, sustainably and responsibly. Conservation of the environment, culture and traditions of Asia is of paramount importance to all in Secret Retreats. A community of like-minded hospitality professionals, we offer our guests authentic travel experiences that go beyond typical offerings to unveil the essence of Asia. Supporting the Asia based hoteliers and hospitality professionals and providing incredible holidays in Asia and tailor-made Asia travel itineraries direct to public ad travel agents.
Get inspired and make savings!
By booking direct with Secret Retreats and enjoy peace of mind from our full on the ground support. Contact our concierge and plan then book your Asia holiday now!
Over 100,000 subscriptions and counting, don't miss out! Subscribe to our newsletter an discover Asia with Secret Retreats