Tonkin & Annam: Vietnam from North to Center
- A Secret Retreats journey -
---
---
This journey has been personally designed by Pham Dac Kham, the author of this journey, who lives in Hanoi: "There is a bug that nothing can cure, the travel bug! I am passionate about my work, I practice it with faith, dignity and humility. Client satisfaction is my daily goal."
All our itineraries have generally been constructed on the basis of the rooms that have the most charm or best view, and not necessarily the first prices, nor the most expensive suites.
We can of course adjust according to your request.
---
Highlights of the Journey:
The Temple of Literature and ifestyle in the streets of Hanoi
Sailing the iconic Halong Bay on a traditional junk
Phong nha caves
Hue Imperial Citadel
The pagodas and bridges of Hoi An
This two-week trip will make you discover the grandiose landscapes of Upper Tonkin (Hanoi, Halong, Phong Nha), Imperial City of Hue and Old Quarter of Hoi An and the turquoise sea with white sand nearby. The first part of the circuit will make you experience nature and authentic encounters with ethnic minorities, exchanges with them of culture and customs... The second half is about history and heritage. 4 of the visited zones are protected by UNESCO World Heritage Sites: Halong Bay, Phong Nha, Hue and Hoi An
---
NEED HELP ?
Contact the concierge on
---
Your Journey Day by Day
14 Days/13 Nights from
2,850 USD
/person
based on 2 people traveling together and sharing the same room
Day 1 :
Hanoi Airport – Hanoi Old Quarter (-/-/-)
Upon arrival at Hanoi International Airport, our staff will be waiting to welcome and transfer you to your hotel in the historic colonial center of old Hanoi, around the Hoàn Kiếm lake. After you settle down in your hotel, we take a ride through the busy streets of the 'Old Quarter' (over 1000 years old), by traditional cyclo, a tricycle ridden from the rear, giving an uninterrupted view of this historical district. We will wander around Old Quarters to discover its colonial architecture and immerse yourself in lifestyle of inhabitants living in this bustling city. During the walk, you will have chance to try some typical street food of Hanoi or sit on tiny chairs on the pavement to enjoy fresh beer "Bia hoi Hanoi". Dinner on your own. We can recommend our favorite restaurants in Hanoi.
HOTEL:
La Siesta Premium (Deluxe room)
After breakfast at the hotel, the first day of exploration of Hanoi shall reveal part of the Vietnamese culture and history in the Vietnamese capital. In the morning, visit to Ho Chi Minh's Mausoleum to see the embalmed body of the nation's hero, affectingly known by the people as 'Uncle Ho', and view his former residence, built on stilts and preserved just as Ho left it. Visit of the one pillar pagoda, followed by the Temple of Literature, a fine example of traditional Vietnamese architecture founded in 1070 by Emperor Ly Thanh Tong, and dedicated to Confucius to honor literary scholars. Vietnam's first university was also established here in 1076. In the afternoon, we continue with a visit to the Ethnology Museum or the Army Museum. Then we go watch a water-puppet show, a traditional and ancient art form, unique to Vietnam, where the puppets appear on water, manipulated from behind a screen. Back to your hotel.
No arrangement for meals.
HOTEL:
La Siesta Premium (Deluxe room)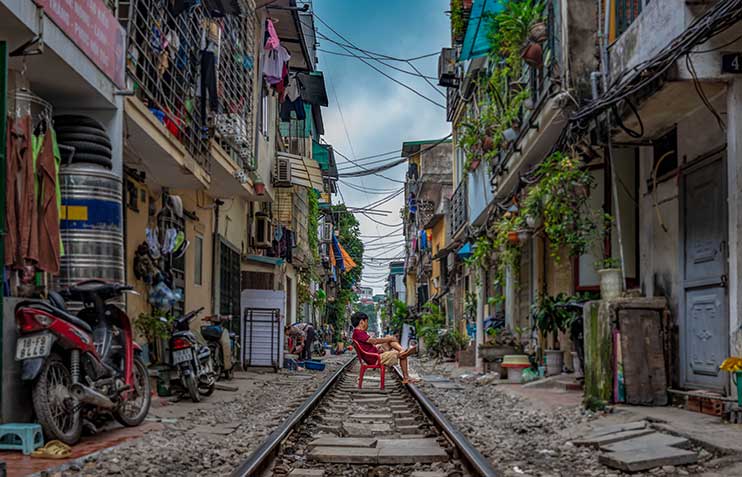 Day 3 :
Hanoi - Halong Bay (B/L/D)
After breakfast, we depart to the spectacular site, Halong Bay – 3hrs drive. Halong Bay, with its 1,969 islands set in beautiful turquoise waters, was recognized for its natural beauty by UNESCO in 1994 and is now classified as a World Heritage Site. We have prepared a program that leads you to the discovery of Bai Tu Long, a jewel in Halong Bay and outside the well plied channels taken by the majority of Halong Bay's tourist junks. Once on board your sailing junk you will meet the captain and the crew, enjoy a refreshing welcome drink and settle down into your cabin for the cruise. Lunch will be served in the elegant dining room or on the outside deck when the cruise starts – a delicious menu of locally caught fresh seafood. We will weigh anchor at Cap La Tra San where you can enjoy paddling around the many small islands and lonely beaches by kayak or simply enjoy swimming in the bay.
Dinner will be served around sunset, indoor or outdoor as you prefer.
HOTEL:
overnight on board a private junk (the Amour or the Prince)
Day 4 :
Halong Bay (B/L/D)
You will rise with the morning sun surrounded by enchanting peaceful scenes. After breakfast, we continue the cruise to Cong Dam and Bai Tu Long Bay. Here you will have the chance to take a kayak and explore the hidden lagoons and the geological park of Cong Dam. Lunch will be a BBQ set on the beach before returning to your junk and continuing the cruise to Cong Do. We will cruise to Hon Co Island where you can explore the well-hidden Thien Canh Son cave before we cruise back to Cap La for the evening.
Dinner is served around sunset, indoor or outdoor as you prefer.
HOTEL:
overnight on board a private junk (the Amour or the Prince)
Day 5 :
Halong Bay – Hanoi and Dong Hoi Airports – Phong Nha (B/L/-)
This morning you will have the opportunity to visit the Vung Vieng fishing village and witness the lifestyles of the local fisherfolk. The fisherman and their families live permanently on the water, their houses literally floating on the bay, a truly unique lifestyle. You will meet the village chief who will share with you the stories of the daily lives of the inhabitants of Halong Bay. On returning to your junk lunch will be served and your Halong Bay cruise comes to its end. The whole crew will bid you farewell and you will return to port by mid-afternoon before taking the drive back to Hanoi Airport to catch a flight to Dong Hoi. Upon arrival, your guide will welcome you and transfer to your hotel in Phong Nha.
Rest after check-in.
HOTEL:
Phong Nha Lake House (Bungalow)
Day 6 :
Phong Nha (B/-/-)
Today you will explore the impressive Phong Nha water cave. After about 15-20 minutes of driving, you will reach the Phong Nha National Park – World Heritage Site. A boat ride up a scenic river leads to a gaping maw in the mountain. The motor cuts off, the roof is drawn back, and you are paddled into a surrealistic wonderland. Columns and stalactites of many colors capture the eye one after the other, remarkable with their resemblance to giant flowers and mushrooms. There are some walks to visit Fairy grotto. Time permit, visit to Ho Khanh's house to learn about the caving passion of the King of the Cave Kingdom. Ho Khanh is the local jungle man who first found Hang Son Doong – the World's Largest Cave in 1990. He is working as the porter leader for the trip to Hang Son Doong. With luck, you can get a picture with this World-famous caving man.
Back to your bungalow for the evening and rest.
HOTEL:
Phong Nha Lake House (Bungalow)
Day 7 :
Phong Nha (B/-/-)
It will be a day out to explore the locals of Phong Nha to learn about its people, history, culture and authentic cuisine. In the morning, you will be cycling along Son River to reach to Bong Lai village with the opportunity to join in local farming activities in the rice paddies or peanut fields or learning how Vietnamese style popcorn is made or also learn how special rice wine is made at a local bottle shop. We will be cycling on unpaved road paths, crossing many rice fields. After some uphill, descend into Bong Lai valley where you will be visiting to a local farm runs by a VC Veteran couple. Learn how they do farming green/black pepper, how a pineapple tree looks like or how their chicken better than KFC's one, and many more. You are able to enjoy the seasonal fruits in their farm. A pleasant talk to the couple is highly suggested while waiting for your delicious home-cooked lunch. It could be the roasted chicken and vegetable or with pork cooked in bamboo tree and will be served at the farm. After lunch, cycling back to the main road. From here, you are transferred by car deep into the national park to visit the Paradise cave. Climb uphill to the entrance then take another easy walk following wooden walkway about 1km underground to visit Paradise cave - A feast for the eyes and soul. It really reminds you of something from a movie like "Lord of the Rings".
HOTEL:
Phong Nha Lake House (Bungalow)
Day 8 :
Phong Nha – Hue (B/-/-)
After breakfast and check out, you leave Phong Nha for Hue via the former DMZ area. The driver through the DMZ area is interesting to remember that period of the Vietnam War and those who wanted to "make love not make war" in the West. Touring Hien Luong bridge & Ben Hai river – the historical 17th Parallel. From 1945 to 1975, the Ben Hai River served as the demarcation line between North and South of Vietnam. The Demilitarized Zone (DMZ) consisted of a 5 km to north and south of the demarcation line. The Vietnamese Demilitarized Zone was established as a dividing line between North and South Vietnam as a result of the First Indochina War. During the Second Indochina War (popularly known as the Vietnam War), it became important as the battleground demarcation separating North Vietnamese territory from South Vietnamese territory. Luckily, there is no more separation nowadays in Vietnam. The next stop is Vinh Moc Tunnels - the famous "Underground city". The route is scenic after leaving the main highway passing through quaint villages and skirting along Cua Tung Beach. The Vinh Moc village story is a feat of humanity and resistance. In order to escape heavy bombardment during the war, the villagers constructed approximately 2.8 km of underground tunnels which they used as a refuge to survive the bombings. Three hundred people lived intermittently in the tunnels from 1966 to 1971. Explore the tunnels and enjoy the beautiful sea view upon exit. We will stop for lunch at a local restaurant, then reach Hue for check-in at your hotel in the afternoon.
Relax for the rest of the day.
HOTEL:
Pilgrimage Village (Deluxe room)
Best known as the old capital, Hue has been recognized as a World Heritage Site by UNESCO for its ancient relics, historical monuments and fine examples of local culture. Many of these are surprisingly well preserved and intact and journeys to this historical city hold promise of great times and lasting memories. As the nation's capital from 1802 to 1945 there are many sites that reflect Hue's rich history, and many others that allow relaxation while absorbing the area's natural beauty. We will spend the full day discovering Hue, Vietnam's former capital built by the Nguyen Dynasty, Commence with a visit to the Imperial Citadel where the Nguyen Dynasty ruled between 1802 and 1945. Then visit the Mausoleum of Tu Duc which was first used as a palace retreat before its final usage as the emperor's resting place.
In the afernoon, we will also take a boat ride on the gentle Perfume River to Thien Mu Pagoda on the bank of the River then visit a conical hat and an incense stick-making village, the Dong Ba Market.
HOTEL:
Pilgrimage Village (Deluxe room)
Day 10 :
Hue – Danang – Hoi An (B/-/-)
Drive to Hoi An from Hue via the Mandarin Road, crossing the Hai Van Pass whose elevation has led to it being known as "the pass in the clouds" and it commands spectacular views. Take a delightful stroll around Hoian, an ancient trading port, situated in the central region of Vietnam, and see the century old buildings that remain today. Its random alleys, charming old houses with their wooden balconies fascinating architectural features, and other influences left by visiting sailors in bygone days. See the beautiful temples, pagodas, museums and the famous, covered Japanese Bridge. Check-in at your hotel in Hoi An for 4 nights
HOTEL:
La Siesta Hoian (Deluxe room)
Day 11 :
Hoi An - Cam Thanh village (B/L/-)
Spend a day leisurely cycling though the scenic countryside of Vietnam, far from the crowd traffic and the noises of the city. Take boat ride up the Thu Bon River to reach a small village in the middle of the delta where you will begin your cycling tour. Visit a shipyard at Kim Bong village to discover how traditional wooden boats are made and learn the secret of weaving the colorful straw "Hoi An" sleeping mats (Cam Kim village). Continuing your journey to Cam Thanh water coconut village. On arrival, the guide will explain the history of the village. Boarding a basket along the river. You will have chance to learn fishing method and how to row unique Vietnamese unique bamboo basket boat. Lunch will be served in the typical house of a local family. This will be your opportunity to learn the rites and customs of the Vietnamese countryside.
HOTEL:
La Siesta Hoian (Deluxe room)
Day 12 & 13 :
Hoi An (B/-/-)
No arrangement for the next two days, explore at your own path.
HOTEL:
La Siesta Hoian (Deluxe room)
Day 14 :
Hoi An – Danang Airport- Hanoi Airport (B/-/-)
Free time until transfer to Danang airport for a flight to Hanoi (or next destination).

****
End of our services.
Your Accommodation on this Asia Travel Itinerary
---
La Siesta Premium
Private Junk
Phong Nha Lake House
Pilgrimage Village
La Siesta Hoian
Tonkin & Annam: Vietnam from North to Center
14 Days/13 Nights
based on 2 people traveling together and sharing the same room
---
The total price includes:
Accommodation for 13 nights
All meals where mentioned in the program.
All transfers by private, spacious, air conditioned car, with provision of water and refreshing towels, and a professional driver.
All other transportation used for travel including sampan, small boat, etc...
A competent professional guide at each stage of the journey (except during your free time).
All tours as detailed within the program.
All entry fees for places visited within the program.
All program activities (cycling, bike, kayak, or others...).
The cruise in Halong Bay (2 nights).
Government taxes as currently in force.
The total price does no include:
Domestic/International flights to and from Hanoi
Visa to Vietnam (if applicable)
Extra activities and meals not mentioned in the program
Beverages, personal expenses and other services not clearly mentioned
Tipping guides and drivers, which are of course not mandatory, but always appreciated, are subject to your discretion.
Travel insurance
---
This journey has been designed by Hanoi Voyages (License N° 01-022/2009/TCDL-GP LHQT )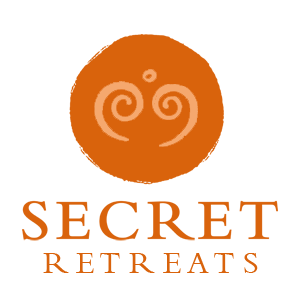 Travel Asia with Secret Retreats
Secret Retreats is a curated community of independent boutique hotel, villas, yachts and river boats keen to share their Asian Homes with travelers, sustainably and responsibly. Conservation of the environment, culture and traditions of Asia is of paramount importance to all in Secret Retreats. A community of like-minded hospitality professionals, we offer our guests authentic travel experiences that go beyond typical offerings to unveil the essence of Asia. Supporting the Asia based hoteliers and hospitality professionals and providing incredible holidays in Asia and tailor-made Asia travel itineraries direct to public ad travel agents.
Get inspired and make savings!
By booking direct with Secret Retreats and enjoy peace of mind from our full on the ground support. Contact our concierge and plan then book your Asia holiday now!
Over 100,000 subscriptions and counting, don't miss out! Subscribe to our newsletter an discover Asia with Secret Retreats