---
NEED HELP ?
Contact the concierge on
BOOK
Nusa is a short for Nusantara, meaning "archipelago" in Indonesian. Indonesia is comprised of more than 17,000 islands and 300 ethnic groups, and is a country that reflects its diversity through its resources, cultures, and gastronomy. NUSA Indonesian Gastronomy showcases a piece of the regions through each bite, using carefully selected ingredients collected from the far reaches across the archipelago. NUSA Indonesian Gastronomy allows diners to take a culinary journey through Indonesia and explore each unique place through one's palate.
Ragil Imam Wibowo
---
The Chef and the Brigade
---
"Becoming a chef has always been my dream, and I remember when I was about 5 years old, my mother let me play and mix spices in her kitchen. When I grew up I realised that the Indonesian Archipelago was so vast and rich, yet unknown by most, so I started to focus on using local ingredients and authentic recipes, in order to respect our land and preserve our culinary heritage. My cuisine is about combining traditional cooking methods with modern presentations. I use Indonesian indigenous ingredients, supporting local farmers and celebrating the rich flavours of spices when incorporated in a dish. The purpose is to have food lovers enjoy not only the complex taste of Indonesian gastronomy, but to also appreciate the roots of Indonesian culture."
---
---
---
---
"Located in the vibrant district of Kemang, in South Jakarta, NUSA Indonesian Gastronomy is more than just a restaurant, it has the mission to use the best Indonesian harvests, to cultivate them using authentic cooking processes, and to display them in an artfully original way offering thus real taste, genuine characteristic and attractive contemporary presentation."
Kim, the discoverer.
---
---
---
---
---
Atmosphere
The restaurant offers a simple yet alluring design, reflecting a discreet Indonesian elegance. The venue is located inside a beautifully renovated Dutch colonial era house. Inside, guests can lounge upon modern rattan chairs, coupled by marble and wooden tables. The room is decorated with wooden display plates and an artisan chandelier, as well as jars filled with dried Indonesian indigenous herbs. In the background, the sounds of Indonesian songs play softly, warming the atmosphere into gentle sense of relaxation. Friendly staff will escort each guest from the entrance to their seat, serving a traditional welcome drink and explaining every dish served throughout the dinner.
---
Cuisine
NUSA Indonesian Gastronomy showcases a truly dynamic menu, that changes regularly depending upon what ingredients are available fresh from the farms located far and wide, from Sumatra to Papua. The set menu of 4 to 6 dishes (more on occasions), is served with additional amuse-bouche and mignardises. The cuisine reflects the edible story of Indonesia, with every dish embodied with an interesting story of its cultural background, highlighted through ingredients and origin. Defining the cuisine is a challenge: inspiration may be a local favourite, often available only at a certain times of the year, which makes it virtually unknown for other Indonesians living in different areas. Sometimes it is a popular local dish, revisited by Chef Ragil with a modern tweak, and other times it is just a new freestyle creation combining ingredients from different areas or fusing dishes into one plate.
---
Useful Information
GENERAL
Opening time:
Tuesday - Saturday 11.00am – 9.00pm. Closed on Sunday and Monday
Annual closing:
none
Time zone: (GMT+07:00) Jakarta
Currency accepted: IDR
Credit cards accepted: Visa, Mastercard
Electricity voltage: 220V
Electricity plug type:
ACCESS
The best way to come is by taxi, we are located on the main Jalan Kemang Raya, between kemang Selatan V and VII.
CONTACT
Jl. Kemang Raya No.81 Kemang 12730, Jakarta Jakarta, Indonesia
CONTACT HERE
---
---
CONCIERGE
Your concierge is ready to assist you with planning and completing your reservation,
contact them on dine@secret-retreats.com
We Care
At NUSA Indonesian Gastronomy, all the ingredients are resourced from small responsible farmers and producers across the breadth of Indonesia. We want to support these farmers and producers not only by continuously purchasing from them but also by sharing their stories to the world. To give financial support, we also give these farmers a price guarantee. The chef also gives free training to the people in villages on how to make sambals and other products. We believe, in order to improve people's lives, it is very important to empower them to be able to produce great products.
---
Unique Travel Itineraries and Secret Experiences
in Indonesia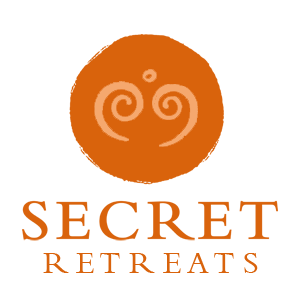 Travel Asia with Secret Retreats
Secret Retreats is a curated community of independent boutique hotel, villas, yachts and river boats keen to share their Asian Homes with travelers, sustainably and responsibly. Conservation of the environment, culture and traditions of Asia is of paramount importance to all in Secret Retreats. A community of like-minded hospitality professionals, we offer our guests authentic travel experiences that go beyond typical offerings to unveil the essence of Asia. Supporting the Asia based hoteliers and hospitality professionals and providing incredible holidays in Asia and tailor-made Asia travel itineraries direct to public ad travel agents.
Get inspired and make savings!
By booking direct with Secret Retreats and enjoy peace of mind from our full on the ground support. Contact our concierge and plan then book your Asia holiday now!
Over 100,000 subscriptions and counting, don't miss out! Subscribe to our newsletter an discover Asia with Secret Retreats