If you're feeling burnt out, why not rebalance body mind and soul with a stay at one of Secret Retreats best wellness retreats in Asia. We've found some once in a lifetime holidays for your health and wellness in some stunning locations around Asia. From gentle walks and meditation, to epic treks, and from ocean lovers to bird enthusiasts, we have you covered with our curated list of wellness retreats in Asia.
Reconnect with nature by taking one of our health and wellness holidays in stunning locations
What better way to rejuvenate than to reconnect with nature by taking one of our health and wellness holidays in stunning locations. Surround yourself with stunning views of the majestic
Himalayan Mountains
at Pokhara, Nepal or on our Sikkim and Darjeeling package. Alternatively, go to
Laos
where you'll see stunning vibrant green rice fields weave their way through the valleys of densely jungled mountains, as you explore rural villages and farms as well as untouched nature, and at the end of the day relax your tired muscles immersed within the natural hot springs. If you choose our
Central Java
and Borobudur package you'll have the chance to enjoy awe inspiring volcano views directly from your hotel. Our
Khanom
package includes the chance to see the Gulf of Thailand's rare pink dolphins and spend the day on a truly stunning and off the beaten path Thai beach. There are also packages that take you through local tea plantations, or on stunning turquoise underwater safaris where you can view some of Asia's incredible marine fauna. There are so many options of stunning natural places for you to visit in our curated list of the best wellness retreats in Asia.
Try a Yoga Retreat in Southeast Asia
If you're looking to
reconnect your body and mind
, we recommend you try a yoga retreat in Southeast Asia. Yoga is a 5,000 year old tradition that originated from northern India. In addition to helping with strength and flexibility, regular yoga practice can improve general health and well-being, body awareness, and relax the mind. Whether you're a seasoned yogi or interested in trying out yoga for the first time, many of our Secret Retreats packages include guided yoga sessions at stunning locations to practice yoga during your stay. Our
Krabi
package offers daily opportunities for evening beachside yoga and Tai Chi. In Pokhara, Nepal, enjoy privately guided or self-guided yoga sessions with stunning views of the Himalayan mountains as your backdrop.
Yin yoga
is a gentle yoga practice with long deep stretches targeting specific muscles and ligaments. The Yin yoga sessions in Khanom, one of Thailand's best kept beachside secrets, will help you increase your flexibility and leave you feeling deeply relaxed. They also offer
hot yoga
, letting you achieve difficult postures more easily with the greater range of motion afforded by the warm Temperature. These are just some of the yoga experiences included in our range of packages for those looking for a Yoga holiday in Asia.
Find tranquillity by meditating on your wellness retreat in Asia
During your trip, find tranquillity by meditating on your wellness retreat in Asia. Whether you prefer moving
meditation, mindful meditation, spiritual meditation, focused meditation
, or another of the many different ways to meditate, the benefits for body, soul and mind are undeniable. Meditation can help increase
self-awareness
and provide new perspectives on stressful situations, reducing negative emotions, increasing mental clarity and helping you focus on the present. What better place to start meditating than in the countryside, replacing traffic noises with the sound of birds, water and wind? Our refreshing countryside walks in
Bali, Kerela, Java, Darjeeling, Laos, Pokhara
and
Krabi
all offer you a serene backdrop for your meditation. In fact we've found the best wellness resorts in Asia where you'll have a quiet and peaceful location to meditate. If the idea of finding a transformative meditative state is appealing but the idea of meditating itself is daunting, we recommend one of our health and wellbeing holidays that include meditation sessions guided by an instructor. Look no further than our wellbeing holidays to Krabi, Khanom, Kerala, Java or Borobudur if you want the opportunity for expert guided meditations while immersed in luxury within some of Asia's most breathtaking scenery.
Give yourself a little self-care with luxury spa holidays in Thailand and Southeast Asia
Why not give yourself a little self-care with
luxury spa
holidays in Thailand and Southeast Asia. Many of our health and wellbeing holidays will give you access to some truly luxurious massage and spa treatments. These spa treatments will leave your skin feeling soft and creamy and your mind totally relaxed. Massage also does more than just help you feel relaxed. It helps with muscle recovery and improves circulation too. The Java and Borobudur package boasts one of the best spa experiences in Indonesia where you can enjoy Javanese massage, and time in the steam room, followed by body exfoliation and a rosewater splash. Sports massage is also available. The
Fish Spa
in Khanom is a unique and fun spa experience. If you opt for the Maldives package, you can enjoy daily spa and massage treatments on deck while cruising the picture-postcard perfect waters from island to island, atoll to atoll, reef to reef, luxury wellness holidays in Asia simply do not get any more luxurious than this. Many of our other wellbeing holidays also include access to massage and spa treatments to help you truly reconnect with yourself.
Exercise a little, but not too much, while enjoying the best wellness retreats in Asia
To finish your holiday feeling truly rejuvenated, exercise a little, but not too much, on the best wellness retreats in Asia. As well as yoga offered in many of our wellbeing holidays, or
Tai Chi
offered in Krabi, many of our packages give you the opportunity to go
swimming
. Some of the best wellness resorts in Asia have swimming pools for lap swimming or relaxing. Depending on which package you choose, you will also have the chance to swim in clear, warm tropical waters, either on the beach, or as your explore some of the unique marine fauna of the region. Other opportunities for light exercise include gentle countryside walks in some of the most beautiful regions in Asia, with the opportunity to see tea plantations, local farms, natural forests with unique local flora and fauna. A holiday at the best
wellness retreats
in Asia curated by Secret Retreats will leave you feeling truly energized. Contact the Secret Retreats Concierge and start planning and booking your wellness holidays today!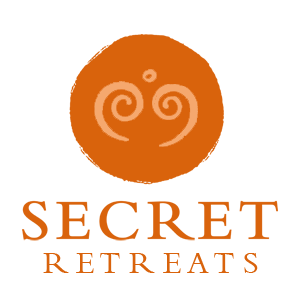 Travel Asia with Secret Retreats
Secret Retreats is a curated community of independent boutique hotel, villas, yachts and river boats keen to share their Asian Homes with travelers, sustainably and responsibly. Conservation of the environment, culture and traditions of Asia is of paramount importance to all in Secret Retreats. A community of like-minded hospitality professionals, we offer our guests authentic travel experiences that go beyond typical offerings to unveil the essence of Asia. Supporting the Asia based hoteliers and hospitality professionals and providing incredible holidays in Asia and tailor-made Asia travel itineraries direct to public ad travel agents.
Get inspired and make savings!
By booking direct with Secret Retreats and enjoy peace of mind from our full on the ground support. Contact our concierge and plan then book your Asia holiday now!
Over 100,000 subscriptions and counting, don't miss out! Subscribe to our newsletter an discover Asia with Secret Retreats