Exclusive Rates and Special Offers for Malaysian nationals and residents
from our unique collection of Boutique Hotels located across Malaysia.
STAY AND WIN COMPLIMENTARY NIGHTS!
Confirm your stay at any of our Secret Retreats properties in Malaysia and be in with a chance to win one of 3 prizes of a 2-night complimentary stay at a Secret Retreats property in SE Asia.
To qualify for the Prize Draw simply make your booking for your stay at any of our Secret Retreats Malaysia properties with our Concierge Team on dream@secret-retreats.com quoting EDMMALAY and the 3 lucky winners will be selected in a prize draw that will take place on
Sunday
Cheong Fatt Tze – The Blue Mansion
A must stay of the Penang scene this incredible boutique hotel was built in the 19th Century as the family home of Cheong Fatt Tze, who became known as the Rockefeller of the East. Designed in consultation with a Feng Shui master the property is built around 5 courtyards and pays homage to Cheong Fatt Tze's Chinese heritage. With incredible detail in the architecture and interior design, a stay at The Blue Mansion is stepping back to grander, more elegant times. With 18 rooms and suites there is a room for every occasion be it solo travel, a family getaway or a romantic break. The hotel features a spa, swimming pool, library and mansion house tour which shares the history of the house with guests. Dining at The Blue Mansion is locally renowned too, with Chef Jack exciting palates with his East meets West creations in Indigo, the hotel's restaurant. Book now before the hotel Books Out!
We have exclusive rates for Malaysian residents with Discounts available up to 40%!!!
Book now to avoid disappointment, contact the concierge on dream@secret-retreats.com
Sutera Lodges Kinabalu Park
A stunning property located within the incredible Kinabalu National Park, a UNESCO World Heritage Site famed for its biodiversity, from the Rafflesia, the world's largest flower, more than 800 species of orchids, the world's richest collection of pitcher plants (nepenthes) and incredible birdlife from rhinoceros hornbills to majestic mountain serpent-eagles. The National Park surrounds Mt. Kinabalu, which at 4,095 metres, is the highest peak between Myanmar and New Guinea. Sutera Lodges Kinabalu Park offers a variety of accommodations from luxury lodges ideal for couples, and chalets perfect for small groups and families, to dormitories for the backpackers here to climb Mt. Kinabalu. Sutera Lodges Kinabalu Park features a café and a full restaurant as well as guided walks and treks of the Kinabalu Park nature trails. Guests often stay here for pre or post climb stays too. A stay here also pairs perfectly with a stay at Poring Hot Spring and Manukan Island.
The perfect place for a restful stay surrounded as it is by pristine nature that will recharge and rejuvenate you as only nature can. Exclusive rates for Malaysian residents available ONLY from Secret Retreats!
Contact us on dream@secret-retreats.com to plan and book your stay now!
Sutera Lodges Poring Hot Spring
Surrounded by lush green nature this hot spring resort is built to take advantage of the natural hot spring here, sharing its curative waters, rich in sulfur, with guests of Sutera Poring Hot Spring Resort. With a choice of luxury villa, lodge and hostel accommodation there is a stay style for everyone from families to couples to adventurous friends and solo travellers too. From treks to enjoy the surrounding wildlife, to walks to local waterfalls, taking a walk through the butterfly park or getting up to tree top level and strolling along the canopy walk, there is so much to see, do and enjoy during a stay at Poring Hot Spring resort. And not forgetting after your day's adventures to find time to relax in the hot spring for some health giving balneotherapy.
Pair with a stay in one or 2 of the other Sutera properties to make the perfect vacation. Secret Retreats has EXCLUSIVE rates for Malaysian residents.
Sutera Lodges Manukan Island
Sutera Lodges Manukan Island is located on Manukan Island which is a short boat ride off the coast of Kota Kinabalu in Sabah the northern most state on the island of Borneo. The island is a haven for water sport enthusiasts located as it is within the Tunku Abdul Rahman Marine Park offering excellent opportunities for snorkelling, scuba diving. Kayaking and parasailing and swimming are also popular. The Sutera Lodges Manukan Island resort features a choice of 1-bedroom and 2-bedroom villas and suites located beachside or on the hillside overlooking the beach and ocean. Perfect for an island escape for romantic couples and families alike, a stay here makes for an ideal end to an itinerary that includes a more adventurous stay in Kinabalu Park exploring the nature of the national park around Mt. Kinabalu, perhaps followed by a few nights at Poring Hot Spring to relax tired muscles from trekking within the hot spring and finally a trip to Manukan Island to laze on the beach or swim and dive amongst the wonderful marine life around the island.
Secret Retreats has rates exclusive for Malaysian residents for all 3 Sutera properties. Recharge your soul with a stay amongst the pristine nature of Sabah.
Japamala
This stunning eco-luxe resort is set within 11acres of unspoilt nature on Tioman Island, a 45minute boat ride from the south-east coat of southern peninsula Malaysia, accessible both from Kuala Lumpur and the slightly nearer Singapore. Carefully designed to live with nature and make a minimal impact on the natural environment Japamala's 13 chalets and sarangs compliment their setting, built from natural locally sourced materials, from the hillside sarangs to the tree-top chalets, the way this resort blends with its natural surroundings is sublime. Eco luxe, rustic luxe, no two chalets or sarangs are the same, as each one has been designed to best fit its location enhancing the natural fit that is uniquely Japamala. No trees were cut down and no rocks removed during the construction and development of this fantastic resort. Set away from the nearest neighbours, this rainforest island retreat enjoys a private beach, full spa, beautiful swimming pool with incredible ocean views from the overwater cabanas, library and excellent restaurant and bar. There are in fact 2 pools and many of the rooms enjoying exclusive and private water features from private swimming pools to plunge pools and whirlpools. With luxury biodegradable bathroom amenities and a sincere appreciation and sensitivity to their natural home the team at Samadhi have raised the bar on eco-luxe with Japamala. This property is a MUST STAY for nature lovers and lovers of luxury too.
Secret Retreats has exclusive rates for Malaysian residents but only for a strictly limited time! Don't delay, BOOK NOW as this property will book up fast!
Don't delay and risk missing out on these EXCLUSIVE DEALS for Malaysian Residents at these 5 gems of Malaysian hospitality. Offering some of the best travel experiences available today in Malaysia, these special deals will not last long. So contact the Concierge team now on
dream@secret-retreats.com
quoting EDMMALAY and secure your very special offer before they sell out.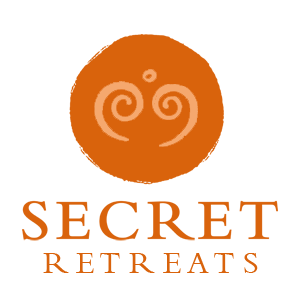 Travel Asia with Secret Retreats
Secret Retreats is a curated community of independent boutique hotel, villas, yachts and river boats keen to share their Asian Homes with travelers, sustainably and responsibly. Conservation of the environment, culture and traditions of Asia is of paramount importance to all in Secret Retreats. A community of like-minded hospitality professionals, we offer our guests authentic travel experiences that go beyond typical offerings to unveil the essence of Asia. Supporting the Asia based hoteliers and hospitality professionals and providing incredible holidays in Asia and tailor-made Asia travel itineraries direct to public ad travel agents.
Get inspired and make savings!
By booking direct with Secret Retreats and enjoy peace of mind from our full on the ground support. Contact our concierge and plan then book your Asia holiday now!
Over 100,000 subscriptions and counting, don't miss out! Subscribe to our newsletter an discover Asia with Secret Retreats