Asia-Based Secret Retreats and Rare India partner to serve better their respective community's members and clients
(Singapore – 25 November 2020) –
We have all learnt during the pandemic the importance of community and collaboration, and it is with that spirit in mind that both Rare India and Secret Retreats agreed that a collaborative partnership between them will be mutually beneficial for all: members, guests, agents and media.

Representing together a collection of 200 independently owned boutique hotels, lodges, camps and palaces, but also restaurants and cruises across Asia, Secret Retreats and Rare share the same values, ethos, vision and selection criteria for their members and aim to introduce new travellers to discover the diversity of Asia as well as to promote sustainable tourism practices.

The partnership will help to serve each community's existing members and clients by promoting the other's offerings allowing travellers to meet passionate hoteliers and chefs and discover the richness of authentic hospitality on the different countries across Asia. It will help also each member property to be known to a wider audience, increase market penetration with both the B2B and B2C markets and to share best practices to benefit both communities across multiple levels: sustainable practices, supporting local communities, developing experiences...
| | "Secret Retreats shares a common objective with Rare – to continually discover and help other people discover the heart of Asia. We share the same commitment to quality and service and we also like to share our "secrets" – our knowledge and our terroirs – with other travellers. By entering into this partnership, we are certain that travellers who have trusted Secret Retreats over the past eight years will now find the same insight and intimate experiences with Rare properties," said Secret Retreats Managing Director, Stéphane Junca. |
| --- | --- |
| "The pandemic seems to have nudged Rare & Secret Retreats towards a slightly better world where partnerships and collaborations seem to lessen our pain. For Rare to collaborate with Secret Retreats means to join forces towards a common destination where like siblings we seem to have grown to common values, to promote travel and experiences which are earth friendly and people centric. It also mean many more destinations to a wider audience of world travellers," said Shoba Mohan, the Founder of Rare India. | |
| --- | --- |
About Secret Retreats
Secret Retreats is a curated collection of independent and privately owned hotels, restaurants and boats – including boutique hotels, villas, yachts and river boats – located throughout Asia. It is a community of hoteliers and travel professionals that work together with the mutual goals of providing unique travel and hospitality experiences that connect guests with the very heart of Asia's many cultures and traditions. The community, built as it is by independent owners and chefs, work collaboratively to help each other's business endeavours through sharing resources and ideas, cross selling and co-promoting in the creation of unique travel itineraries, sharing contacts and guests and working together in sales and marketing actions. Secret Retreats and their members are also vibrant advocates of sustainable and responsible travel, and supporting the local communities in which they are based to ensure continued opportunities for both locals and travellers for years to come.
About Rare India
Rare India
is a collection of some of the finest boutique hotels, palace stays, wildlife life lodges, homestays and retreats of the sub-continent. They believe in the ethos that conscious luxury travel is future ready and the Rare community is an inclusive list of experiential hotels and hospitality concepts with a quality and style quotient that appeals to the world traveller. RARE members believe in working with the community, and pride themselves on offering personal and high standards of service.
RARE hotels are often set away from the well-trodden regular routes, they aspire to tread softly on the land they are set in and preserve the innocence of the destination. Founded in 2004, Rare India's list comprises of a unique collection of boutique hotels, wildlife lodges, wellness retreats and palace stays spanning four countries – India, Nepal, Sri Lanka and Bhutan.
www.rareindia.com
. v India is a member of RTSOI ( Responsible Tourism Society of India ) and also of the Indian chapters of, PATA, TOFT, IATO and the Transformational Travel Council, USA.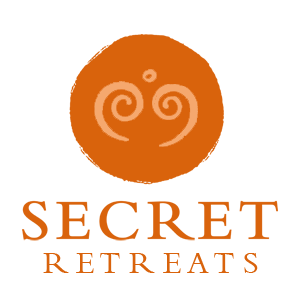 Travel Asia with Secret Retreats
Secret Retreats is a curated community of independent boutique hotel, villas, yachts and river boats keen to share their Asian Homes with travelers, sustainably and responsibly. Conservation of the environment, culture and traditions of Asia is of paramount importance to all in Secret Retreats. A community of like-minded hospitality professionals, we offer our guests authentic travel experiences that go beyond typical offerings to unveil the essence of Asia. Supporting the Asia based hoteliers and hospitality professionals and providing incredible holidays in Asia and tailor-made Asia travel itineraries direct to public ad travel agents.
Get inspired and make savings!
By booking direct with Secret Retreats and enjoy peace of mind from our full on the ground support. Contact our concierge and plan then book your Asia holiday now!
Over 100,000 subscriptions and counting, don't miss out! Subscribe to our newsletter an discover Asia with Secret Retreats