Exclusive Rates and Special Offers for Thai nationals and Thai residents only from our unique collection of Boutique Hotels located across Thailand.
STAY AND WIN COMPLIMENTARY NIGHTS!
Confirm your stay at any of our Secret Retreats properties in Thailand and be in with a chance to win one of 3 prizes of a 2-night complimentary stay at a Secret Retreats property in Thailand (or SE Asia).
To qualify for the Prize Draw simply make your booking for your stay at any of our Secret Retreats Thailand properties with the our Concierge Team on dream@secret-retreats.com and the 3 lucky winners will be selected in a prize draw that will take place on Sunday August 9th.
Chakrabongse Villas
Bangkok's best kept Secret? We think so! Stay at this 4 Suite and 3 Room Royal Residence on the banks of the Chao Phraya river, located opposite Wat Arun, it really is a million dollar location! The home of the Chakrabongse since 1908, enjoy all the best of the royal heart of Bangkok on your doorstep in this serene palace residence, and modern Bangkok is just a subway ride away on the MRT located 2 minutes-walk from Chakrabongse.
Exclusive rates for Thai residents from just 5,999THB per room per night!
Book now to avoid disappointment, contact the concierge on dream@secret-retreats.com
Mekong Villas
A sister property to Chakrabongse Villas, the perfect summer retreat set on the banks of the Mekong river. The ideal base for exploring this amazing region full of natural beauty and tradition. Phu Phra Bat Historical Park, Phu Reua National Park Nong Khai and Huai Krating Reservoir are all on your doorstep when staying at this gorgeous 4 room home. Traditional Thai houses set amongst beautiful and mature tropical gardens, with panoramic river views, relaxation and peace are guaranteed.
Special rates from just 3,500THB per room per night! Book now before they book out!
Aava Resort and Spa
This stunning resort is set on Nadan Beach, famed for the rare Pink Dolphins. A beautiful 9kms long peaceful golden sand beach it is ideal for family staycations or romantic breaks. Elegant and chic the design features a strong Scandinavian influence beautifully combined with classic Thai hospitality from the Thai and Finnish owners. With 28 rooms and villas set amongst the tropical gardens and pool the resort features a fantastic restaurant, spa, kids club, and wellness options including Yoga, Pilates and Tai-Chi. It is THE perfect place to release yourself from the stress of the recent lockdown worries. Stroll the beach, take some wellness classes, dine on the freshest seafood, spot the dolphins and wander the streets of the neighbouring little fishing village of Khanom... you're feeling relaxed already right!?
Special rates from just 3,000THB per room per night!
Le Passe Temps
A gorgeous 9 villa property set in a private and peaceful location overlooking Ao Nang Bay. A stay here is like staying with family friends, a beautiful combination of French style and Thai hospitality, the atmosphere is always fun, warm and convivial, truly somewhere you arrive as strangers and leave as friends. The villas are set in mature tropical gardens set around the pool. With the beach a few steps from the property, and a wide variety of activities to explore the natural wonders of the Krabi region both on water, underwater and on land, this a property you will want to return to again and again.
Exclusive rates just for you with discounts up to 50% for Thai nationals and residents!
Koh Jum Beach Villas
WOW, is the first word that will come to your mind when you arrive here. Koh Jum is a delightful Thai island, untouched by mass tourism, small fishing communities their peaceful lifestyle unchanged by time are your neighbours when staying at Koh Jum Beach Villas. With stunning views across the Andaman sea to the islands of Phi Phi and the marine park from the 19 elegant and beautifully appointed villas of the resort. Peace and privacy are guaranteed whether you choose a 1, 2, 3, 3 or 5 bedroom villa, ideal for family staycations all together or a romantic break with a loved one, there is a beautiful villa for every occasion. And only 1 hour from Krabi airport to the resort it is at once easy to get to but secluded and off the beaten path at the same time.
Very special rates only for Thai nationals and residents with discounts up to 55%!!
Phu Chai Sai Mountain Resort
An idyllic mountain retreat that offers guests fresh air, the freshest dining straight from the garden, and the kind of warm hospitality that only a family run Chiang Rai Boutique Hotel could provide. Set on a hillside amongst gardens and trees within rural Chiang Rai a stay at this property rejuvenates the soul. The 33 cottages are nestled amongst the gardens and trees on the hillside, built from natural materials the property blends with its surroundings creating a magical atmosphere of being at one with nature. With cottages for couples and families, stays for every occasion are possible here. Explore the local nature on a variety of walks, meet the locals and learn about their lifestyles or get back to nature with trying your hand at farming or even horse riding. Relax, or get active, either way, the way this property is steeped in gorgeous nature and warm hospitality you will not want to leave!
Very special offers for Thai nationals and residents from just 2,000THB per room per night!
Do Not miss this chance to experience this gem of a property in heart of rural Chiang Rai, book now with
dream@secret-retreats.com
Rachamankha
One of Thailand's best boutique hotels, this 3-suite and 22-room boutique hotel is located right in the heart of old Chiang Mai. The home of an architect and National Artist of Thailand the rooms and suites are set in 5rai of beautifully manicured gardens. Elegant and serene yet in the hart of the city, this hotel has to be experienced to be believed! With a full restaurant, swimming pool, gallery, spa and library there is lots to be enjoyed within the property before stepping out into the heart of the city to explore Chiang Mai.
We have exclusive and unbeatable rates just for you! Contact the concierge on
dream@secret-retreats.com
to book your stay at this award winning boutique hotel.
Reverie Siam
Such an appropriately named property this charming and luxurious boutique hotel truly invites 'reverie' in all her guests. The design is inspired by the golden days of the colonial age creating a restful, homely and elegant space – a selfie spot in every corner! Located on the banks of the Pai river you are surrounded by lush green hills and gentle flowing waters of the river yet just a short walk (or complimentary tuk tuk ride) into town to wander the night market or explore the music or art scene of this Bohemian valley town. The hotel also has its own tour company who can help you to discover and enjoy all the best sights of Pai and its surroundings in luxury.
Very special rates and packages are available exclusively for Thai nationals and residents with rates from just 3,700THB!
Supanniga Home
A truly charming family home located just outside Khon Kaen you are perfectly placed to explore and experience all the charm of Isan. The concept is one of country living in town with 3 beautiful villas set under trees in the mature gardens families, couples and solo travellers are all very comfortably accommodated at Supanniga Home. The large shady trees will keep you cool as your explore the artist in you with art classes or pottery making, or perhaps taking a tea ceremony after learning to cook delicious and wholesome Isan cuisine. This property is PERFECT for getting back to what is important in life – tradition, culture and family values. All the best of life awaits you at Supanniga Home.
Exclusive rates for this life changing stay are available for you from the Secret Retreats Concierge on
dream@secret-retreat.com
Vana Som
Your home form home in Chiang Mai? Well, what a grand home but we know this property will touch your soul as it did ours and you will return again and again after your first stay. Long a family home the Villa in the woods is now a delightful boutique hotel offering 7 luxurious suites across 2 villas. The style is very much that of family home living. Elegant, warm, convivial you will feel immediately at home surrounded by the owner's own collections of art and antiques. Dining at the property is farm to table, providing the freshest ingredients from their own farm complemented by a full bar – if only bars could talk the stories this one could tell from its 100+ years of travel across the world would fill a book! The Farmer's Bar and TERRA the farm to table restaurant are not to be missed. Located in the hills just above Chiang Mai, Vana Som is the perfect home-base for exploring the city while escaping to your own private luxury retreat shaded in the wooded hills above the hustle and bustle of the city.
Incredible discounts of up to 50% are available exclusively to Thai nationals and residents!
Villa 88
One of the newest additions to Chiang Mai's boutique villa scene Villa 88 is a MUST STAY for families or groups of friends looking to enjoy the hippest and most happening spots of Chiang Mai right now. Located in the trendy Niman area where the hottest places to dine, take coffee, discover Chiang Mai's most exciting designers and artists, shop or dance are all located, this 5 room villa residence comes complete with your own Butler and Maid to take care of you during your stay. A private residence the villa includes a garden, pool and BBQ area.
We have exclusive discounts and special rates waiting for you with our Concierges for this exciting villa residence in Niman Chiang Mai. Book Now with
dream@secret-retreats.com
Namthip
A private luxury cruise on the Chao Phraya aboard a beautifully renovated rice barge for you and your family. Exclusive, luxurious, a dream! Well yes, and here at Secret Retreats we can make your travel dreams a reality. The Namthip is a gorgeous traditional wooden rice barge that now offers 2 luxurious air-conditioned cabins that comfortably sleep up to 5 guests – perfect for families or sharing friends. Cocktails on the deck as you cruise by ancient Ayutthaya followed by candle-lit dining under the stars, this is the reality that awaits you! Cruising between Bangkok and Ayutthaya, there is a choice of private charter 1 and 2 night cruises available, all-inclusive and all including stops along the way at all the key sights of interest. This has to be the BEST and MOST EXCLUSIVE way to see and explore Bangkok and Ayuthaya.
The Secret Retreats Concierges are ready to offer you unbeatable rates for Thai nationals and residents to share this incredible luxury cruise with you. Contact them now on
dream@secret-retreats.com
Secret Tables... The Hottest Tables in Asia!
And don't miss our pick of the places to dine to enjoy true flavours of the region, farm to table and creative dining by some of Asia's most exciting Chefs at our Secret Tables. Check then out here link
www.secret-tables.com
and our team of Concierges are standing by to Book Tables and Make Reservations for you.
Travel Safe with Secret Retreats!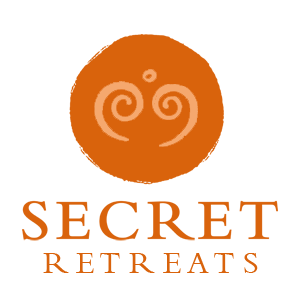 Travel Asia with Secret Retreats
Secret Retreats is a curated community of independent boutique hotel, villas, yachts and river boats keen to share their Asian Homes with travelers, sustainably and responsibly. Conservation of the environment, culture and traditions of Asia is of paramount importance to all in Secret Retreats. A community of like-minded hospitality professionals, we offer our guests authentic travel experiences that go beyond typical offerings to unveil the essence of Asia. Supporting the Asia based hoteliers and hospitality professionals and providing incredible holidays in Asia and tailor-made Asia travel itineraries direct to public ad travel agents.
Get inspired and make savings!
By booking direct with Secret Retreats and enjoy peace of mind from our full on the ground support. Contact our concierge and plan then book your Asia holiday now!
Over 100,000 subscriptions and counting, don't miss out! Subscribe to our newsletter an discover Asia with Secret Retreats