---
Starting price: from 650 USD/night (all inclusive)
NEED HELP ?
Contact the concierge on
BOOK
The Leopard Safaris Yala campsite is situated in a picturesque location that makes the perfect base for your Sri Lankan safari experience. This site borders the national park and has been specially chosen for its natural beauty and convenient location to access the lesser visited areas of the park on safari: the Yala National Block I back entrance is the nearest, and Block III and V can be visited easily as well, offering you to see the diverse beauty of the national park on your safaris. The campsite is made up of semi-permanent structures, ensuring minimal impact on the environment, complete with comfortable king sized beds, air-conditioning and a range of modern comforts that make your stay most comfortable. Many different wildlife species come to visit the camp and you can expect to wake up to the sound of tropical birdsong in the mornings.
Noel & Cecile Rodrigo
---
Your Hosts and The Team
---
"For us luxury is not only in our facilities, but rather the experience of being close to nature and seeing wildlife in their natural environment—especially the endangered leopards. A leopard never changes its spots. Like human fingerprints, each one has a unique spot pattern."
---
More about Noel:
Noel Rodrigo, native of Sri Lanka, had been contemplating the land from the sky, high in the air on Sri Lankan airline, as a cabin manager for 25 years. Canvassing the world, complying with professional requirements of upper-standard and interfacing with travellers of all nationalities every day, he got attuned to many cultures and to a sense of company that made him part of a "global village". Yet, in 2006, Noel felt he should take a closer look at the villages and landscapes he used to know during his childhood, "no such thing like your home" especially when he remembered having gone to camps during his youth holidays... Passionate with wildlife, he decided to set up "Leopard Safaris", a small business with barely a team of 5 staff, who helped to operate even while Noel was flying. The business started successfully and Noel soon had to devote himself fully to his new venture.

In contrast, the arrival of Cecile, born in northern Germany, owed nothing to predestination. She did attend universities in Köln and later pursued a master in finance in Leicester. After completion, in 2009, she decided to look for a three months internship in an NGO in Africa: however the minimum required was 6 months, so she had to look for alternative; thanks to a tip from a German NGO, she was recommended to search in Sri Lanka, while she had never visited Asia... love at first sight! Cecile decided to stay and to share the life, the passions and the lifestyle of Noel and his team: she found her business and finance skills to be readily applicable to the management needs of "Leopard Safaris" and she enjoys ever since, the country, its people, its climate and its natural setting. Leopard Safaris summarizes everything in two words: require driving and patience to observe the elusive leopard, a symbol for Sri Lanka which carries the highest density of this animal in the world, the biggest as well and which is the apex predator in the country, so it will have no need to take up its prey in the trees for eating!

The team is comprising experienced and educated naturalists and trackers, and Leopard Safaris offers the best chances to take extraordinary pictures of this animal, but many other species can be observed such as elephants, sloth bears, spotted deer, crocodiles, water buffalos, nearly 200 birds species etc. While the mobile camps under customized South-African style tents are displaying many luxury items in the bedding, decoration, furnishings, cuisine, one should not expect the full amenities from a static brick and mortar hotel; the safari is real, fans are provided but no air-conditioning in the mobile tents, you can take hot showers, but from the reservoir and not from running water pipes; you should expect to get up early, to listen to the wildlife music at night and to enjoy bonfires as well as lanterns at night and zipping your tents properly to keep wild animals away from them. Wifi is provided in the common area, but you are recommended to limit its use and invest your time in the real adventure. Plastic bottles should be exchanged for metallic refillable ones; Leopard Safaris is following rather strict eco-policies and expects its guests to respect the same values, its "Green Mission". It relies mainly on solar power, supports many local communities initiatives and conservation organizations such as Wildlife and Wilderness Conservation Trust's (WWCT) Leopard Project, has a tree planting project in place in which guests can participate to off-set CO2 produced by their travels and, last but not least helps the authorities to fight poaching. A major recommendation from Noel to memorize your stay: take your camera, long life batteries and an excellent zoom!
---
---
---
"Gain unique insight into Sri Lanka's leopards, sloth bears, elephants, deer, birds, reptiles and other wildlife from eco-friendly, non smoking, movable camps that leave nothing behind when the tents are packed away. Located in the buffer zones of Yala National Park, the all-inclusive experience includes all meals, game drives, and park entrance fees amongst others."
Kim, the discoverer.
---
---
---
---
Rooms
---
Luxury Tents (2 units)
The stylish lodge tents combines a true wild experience close to nature, replete with extra comfort. It features stylish odd-shaped wood furniture, Sri Lankan antiques, inverter type air-conditioning, mini bar, tea/coffee maker, safety deposit box, and a state-of-the art bathroom with solar hot/cold water, which is open to the sky. A private access path and deck sitting area with the option of candle lit dining makes it ideal for honeymoon couples.
(DBL; can fit 1 extra bed if necessary) – perfect for couples, honeymooners.
---
Luxury Family Tents (3 units)
2 Luxury Family Tent (1 king size bed & 1 bunk bed) – perfect for families, but the bunk bed area can also sealed off and the tent can be given as a DBL tent for couples.
1 Luxury Family Tent XL (1 king size bed, 1 bunk bed, and can add up to 2 extra beds if necessary) – perfect for larger families.
Same facilities as Luxury Tents.
---
Neem Tree House (1 unit)
The Neem House (DBL, no extra beds possible) – this is a solid structure, with a roof top on top, from where you can see the surrounding jungle, and an enclosed bathroom (whereas all other tents have bathrooms open to the sky). Perfect for elderly couples, as it's easy to move around, or those who are nervous About staying in the jungle (insects etc.)
---
Useful Information
GENERAL
Total number of rooms: 6 rooms
Opening time:
Check-in from 14:00
Check-out until 11:00
Annual closing:
Open all year
Time zone: (GMT+05:30) Mumbai
Currency accepted: USD, LKR
Credit cards accepted: Visa, Mastercard
Electricity voltage: 220V
Electricity plug type:

CONTACT
Yala National Parks , Sri Lanka
CONTACT HERE
ACCESS
Located on the outskirts of Yala national parks. Nearest town is Kataragama.
Airport: Colombo Bandaranaike International Airport (CMB) - 260 km
---
---
CONCIERGE
Your concierge is ready to assist you with planning and completing your reservation,
contact them on dream@secret-retreats.com
We Care
Besides serving traditional Sri Lankan cuisine using seasonal vegetables and fruit that they buy from local farmers, Leopard Safaris Yala avoids plastic, and uses natural and recycled materials wherever possible including stainless steel and glass water bottles. Recently, they built a wall in their lounge, and the dining bathroom walls from empty wine bottles and clay instead of concrete. The eco-friendly concept camps' decks and furniture were all made with either rejected timber or recycled wood, and their main source of power is solar. They use a solar pump to pump water to showers and to heat the water. They also have a dual-battery system in the safari jeeps to allow the batteries to be charged while on safari. The power from those batteries is then used to run the kitchen's freezers and refrigerators.

Leopard Safaris Yala supports the Wildlife and Wilderness Conservation Trust's (WWCT) Leopard Project by with their leopard sightings data. In addition, they help build a roof or playground, get electricity, sponsor school concerts, and get the children to participate in nature themed drawing competitions in the poorest schools. They also aid locals. Near the Yala camp there is an old couple that sells herbal tea to pilgrims from their run-down home and shop. Leopard Safaris Yala takes guests there to sample the tea if they like. They also bought the couple roofing panels to replace their old leaky roof. Moreover, each year they sponsor selected meals at a school for differently abled children, and organize unforgettable Christmas parties of the special needs kids.
---
Unique Travel Itineraries and Secret Experiences
in Sri Lanka
Sri Lanka
Wildlife and Culture of Sri Lanka
---
13 days / 12 nights
4,220 USD
Learn more
Sri Lanka
Wildlife and Culture of Sri Lanka
---
13 days / 12 nights
4,220 USD
---
Sri Lanka
Sri Lanka: 50 Shades of Green
---
7 days / 6 nights
2,270 USD
Learn more
Sri Lanka
Sri Lanka: 50 Shades of Green
---
7 days / 6 nights
2,270 USD
---
Learn more
Sri Lanka
Noel Rodrigo's Leopard Safaris Packages
---
3 Days / 2 Nights
400 USD
---
Sri Lanka
Noel Rodrigo's Leopard Safaris Packages
---
3 Days / 2 Nights
400 USD
Learn more
Sri Lanka
The Soul of Ceylon
---
10 days / 9 nights
3,450 USD
---
Sri Lanka
The Soul of Ceylon
---
10 days / 9 nights
3,450 USD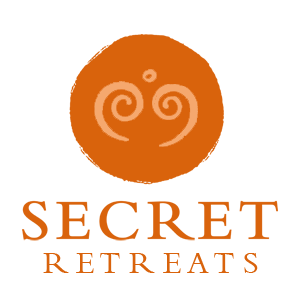 Travel Asia with Secret Retreats
Secret Retreats is a curated community of independent boutique hotel, villas, yachts and river boats keen to share their Asian Homes with travelers, sustainably and responsibly. Conservation of the environment, culture and traditions of Asia is of paramount importance to all in Secret Retreats. A community of like-minded hospitality professionals, we offer our guests authentic travel experiences that go beyond typical offerings to unveil the essence of Asia. Supporting the Asia based hoteliers and hospitality professionals and providing incredible holidays in Asia and tailor-made Asia travel itineraries direct to public ad travel agents.
Get inspired and make savings!
By booking direct with Secret Retreats and enjoy peace of mind from our full on the ground support. Contact our concierge and plan then book your Asia holiday now!
Over 100,000 subscriptions and counting, don't miss out! Subscribe to our newsletter an discover Asia with Secret Retreats