Young Hwan Ahn – RakKoJae, Korea
"The world is now emerging beyond its focus on self comfort and moving towards the pursuit of true relaxation, a healthy body, and a peaceful mind. In today's era of cold modernism, exact science and calculative digitalism, there is a fervent need for something more" - Young H. Ahn
Young H Ahn is a Master Carpenter and Human National Treasure who's passion and personal love for Korea's traditional Hanok has led him to start the first Korean traditional home experience in the early 90s. Ahn's seminal work in both preserving and celebrating Korean architecture is reflected in the two properties he created, RakKoJae Seoul and RakKoJae Hahoe. Both properties have received international acclaim and the value of Hahoe Folk Village was recognised shortly after RakKoJae Hahoe was opened, becoming a UNESCO World Heritage Site. Captivated by the ability of a Hanok to bring comfort and tranquility, Ahn created MongInGak, a modern version of a 2-storied Hanok where one can feel relaxed and in harmony with nature. He also started a carpentry school that promotes and preservers the ancient traditions of Korea's craftsmanship. Both properties are run by his son, Michael Ahn, and it is a place where one can experience the traditional beauty of Korea through either savouring a traditional Korean course meal, experiencing a tea ceremony, relaxing in the yellow-mud sauna, trying on a royal Hanok, or making your own Kimchee.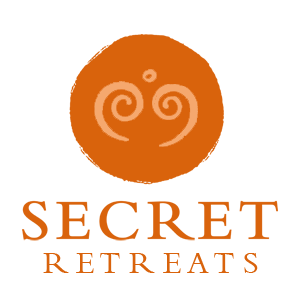 Travel Asia with Secret Retreats
Secret Retreats is a curated community of independent boutique hotel, villas, yachts and river boats keen to share their Asian Homes with travelers, sustainably and responsibly. Conservation of the environment, culture and traditions of Asia is of paramount importance to all in Secret Retreats. A community of like-minded hospitality professionals, we offer our guests authentic travel experiences that go beyond typical offerings to unveil the essence of Asia. Supporting the Asia based hoteliers and hospitality professionals and providing incredible holidays in Asia and tailor-made Asia travel itineraries direct to public ad travel agents.
Get inspired and make savings!
By booking direct with Secret Retreats and enjoy peace of mind from our full on the ground support. Contact our concierge and plan then book your Asia holiday now!
Over 100,000 subscriptions and counting, don't miss out! Subscribe to our newsletter an discover Asia with Secret Retreats