Anhar Setjadibrata
A Lifelong Affair
Anhar Setjadibrata is the quintessential modern Renaissance Man. In addition to being a hotelier, he is also a physician, lawyer, and more importantly, the owner of a priceless collection of fine Indonesian art and cultural antiquities. Setjadibrata's passion for Indonesian art and history began while he was a young, and very poor, medical student in Java. He began collecting antiques in 1972 at the age of 25 years old. At that time he had completed his medical studies and was waiting to complete the last year of his hospital internship.
As fate would have it, political problems arose and the examination was postponed for an indefinite period. Having a lot of spare time on his hands, Setjadibrata accepted a job as a medical representative for an international pharmaceutical company and through this work he was sent to visit doctors and nurse in small villages far from Java. During these visits, Setjadibrata had the opportunity to explore Java, Bali, Nusa Tenggara, Timor and Borneo. He came across many people of these regions who were discarding priceless antiquities and cultural relics, innocently believing these historical treasures to be out of style, old-fashioned, or simply not "modern". Setjadibrata, however, saw the natural beauty and rich history of these villages, of which the locals were painfully unaware.
Tired of waiting to take the government's medical exam and facing an unsure future in medicine, Setjadibrata entered law school in 1973. Thereafter, Setjadibrata began collecting antiques, and the histories that surround them, piece by piece, often competing with scores of antique dealers from abroad who flock to Indonesia to buy its priceless antiques – and pieces of its history.
Setjadibrata's endless search for cultural antiquities began as a quest, fueled by his youthful idealism, to learn the history of his country. "I never thought of collecting for profit," remarks Setjadibrata. "I was only thinking of a way to save these treasures because they are related to Indonesia's history, a part of history that I can touch and feel". Through the years, his vast collection of antiques continued to grow. "I began to realize that my collections must no longer speak only to me, they must also speak to all mankind as a symbol of my country's rich history and cultural heritage," added Sedjadibrata.
After 12 years, Setjadibrata left his law practice and decided to make his dream a reality. In 1989 he built his first boutique museum hotel, Tugu, in the East Java city of Malang to showcase his overflow of treasures from Java and beyond. Tugu Bali, Lombok, Blitar and all the restaurants in Jakarta soon followed, each with their own unique character and distinctive charm.
Sedjadibrata says, "We want Tugu guests to not only enjoy the amenities of the hotel, but to become involved in Indonesian tradition".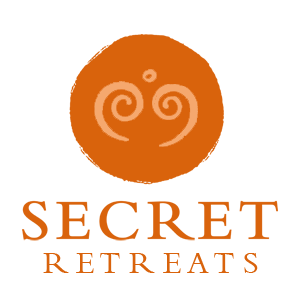 Travel Asia with Secret Retreats
Secret Retreats is a curated community of independent boutique hotel, villas, yachts and river boats keen to share their Asian Homes with travelers, sustainably and responsibly. Conservation of the environment, culture and traditions of Asia is of paramount importance to all in Secret Retreats. A community of like-minded hospitality professionals, we offer our guests authentic travel experiences that go beyond typical offerings to unveil the essence of Asia. Supporting the Asia based hoteliers and hospitality professionals and providing incredible holidays in Asia and tailor-made Asia travel itineraries direct to public ad travel agents.
Get inspired and make savings!
By booking direct with Secret Retreats and enjoy peace of mind from our full on the ground support. Contact our concierge and plan then book your Asia holiday now!
Over 100,000 subscriptions and counting, don't miss out! Subscribe to our newsletter an discover Asia with Secret Retreats