Andrew and Marit Miners – Misool Eco Resort, Indonesia
Nothing is Impossible - A Success Story of Turning your Dreams into Reality
Andrew and Marit Miners are the visionaries behind Misool Eco Resort, a Diving and Conservation Centre situated on the remote southern part of Raja Ampat in Indonesia. A tropical getaway in the very epicentre of marine biodiversity, the entire resort was built from reclaimed tropical hardwood and provides sustainable local employment opportunities decoupled from extraction of marine resources. In 2005, they started their first 'No-Take Zone' policy where all fishing, cyanide fishing, bombing, shark finning, harvesting of turtle eggs, and shellfish was prohibited, allowing for marine biodiversity to continue to grow and remain protected for generations to come. In 2010, they extended the 'No-Take Zone' to include a total area of 828 square kilometres. Currently the total Marine Protected Area surrounding the resort is 1,220 square kilometres, or twice the size of Singapore. In the same year, Misool Eco Resort and Shark Savers successfully petitioned the government to declare the Raja Ampat a Shark and Manta Sanctuary.
Currently the MPA is patrolled by their own Ranger Patrol which is financed by MER and private donations through their registered Indonesian Charity - Misool Baseftin. Based on the research of Mark Allen, a fish expert from Murdoch University, fish biomass tripled in the Misool Eco Resort area which is the direct result of partnerships and collaboration with like-minded individuals and institutions.
This is one of the very few places on earth in which the quality of reef is actually increasing year by year. Andrew and Marit's dream of sharing their passion for nature by creating an eco resort that was a refuge at the edge of the world, where guest (divers and non-divers) could enjoy getting back to nature while at the same time directly contribute financially towards preserving the world's richest reefs, is a great success story that shows what is possible when you have passion and determination to follow your dreams.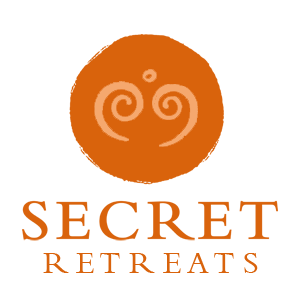 Travel Asia with Secret Retreats
Secret Retreats is a curated community of independent boutique hotel, villas, yachts and river boats keen to share their Asian Homes with travelers, sustainably and responsibly. Conservation of the environment, culture and traditions of Asia is of paramount importance to all in Secret Retreats. A community of like-minded hospitality professionals, we offer our guests authentic travel experiences that go beyond typical offerings to unveil the essence of Asia. Supporting the Asia based hoteliers and hospitality professionals and providing incredible holidays in Asia and tailor-made Asia travel itineraries direct to public ad travel agents.
Get inspired and make savings!
By booking direct with Secret Retreats and enjoy peace of mind from our full on the ground support. Contact our concierge and plan then book your Asia holiday now!
Over 100,000 subscriptions and counting, don't miss out! Subscribe to our newsletter an discover Asia with Secret Retreats