---
Discover wondrous bars and lounges throughout Asia with Secret Retreats, and enjoy speciality cocktails made by creative bartenders using regional produce and exotic ingredients. Mingle with both like-minded local and international travellers as you share your cultural experiences and favourite destinations, listen to great music and move to the beat, and soak in the amazing ambience of these special locales.
NEED HELP ?
Contact the concierge on
---
Bars & Lounges in Cambodia
Hunkaar
Anjali by Syphon

Hun
This 200sqm A/C bar and lounge and its amazing terrace overlooking the swimming pool is the ideal place for relaxing, and offers a perfect mixture of good music and unique cocktails. Hunkaar combines welcoming vibes with exclusive cocktails specially designed by American cocktail crafter Eric Stephenson who produced a menu of pitch-perfect cocktails, divided by type. There are Lively and carbonated, Bold and refreshing and Strong and complex. One favourite called Spice Merchant Gimlet is a medley of local spices infused into a classic gimlet. It features Aylesbury Duck Vodka, market spices, fresh lime, and natural sugar cane.
Address: 1705 Korean-Cambodian Friendship Road 30, Krong, Cambodia
Opening hours: 17.00 PM – 23.00 PM
Weekly Closure: none
Annual closing period: none
Head Bartender's name: Neang Theara

---
Bars & Lounges in Indonesia
Plantation Lounge
Mesastila, Java
Chandra Wasana
Featuring high ceilings and ample verandas with cast iron columns, this space was previously used by the Dutch to store coffee. Today, it is a lovely old style lounge bar. It has a pool table inside and large porches for looking at the sunset, antique chairs, and a subtle fragrance from Javanese gardenias, replete with a wide variety of wines and cocktails.
Address: Losari - Grabag, 56100 , Indonesia
Opening hours: 15:00 – 23:00 PM
Weekly Closure: -
Annual closing period: -
Head Bartender's name: Chandra Wasana

Apéritif Bar
Ubud, Indonesia

Agus Borty Jessika
Step into a long lost era. Apéritif Bar is designed to be an enchanting and unique experience. Like its name, it has an extensive list of aperitif-style drinks, as well as cocktails conceptualised by award-winning bartender Ran Van Ongevalle. The cocktail programme, which was inspired by the Roaring Twenties, has been specially created with Bali's tropical climate in mind while showcasing the best artisanal spirits and in-house infusions. At Apéritif restaurant, guests can also opt for a wine pairing to complement each dish. Developed by the in-house sommelier, each dish is paired with wines from around the world that will best suit the flavours and textures at hand. Featuring over 180 different labels in the cellar, there is no shortage of excellent wine pairings and special singular bottles. Non-alcoholic pairings come in the form of creative homemade kombuchas and infused teas.
Address: Jalan Lanyahan, Banjar Nagi, Ubud, Gianyar, Bali, 80571
Opening hours: 16.00 PM - Late
Weekly Closure: -
Annual closing period: 18th Nov – 24th Nov 2019 for renovation
Head Bartender's name: Agus Borty Jessika

The Night Rooster
Ubud, Indonesia

I Dewa Gede Raka Ambarawan
Every country has its own superstitions... Indonesia is no different. According to Indonesian folklore, if you hear a rooster crow at night, somewhere, something strange is happening... A supernatural presence, a ghost, or even a UFO... Others say it's nothing... just nature. We can promise you one certainty, you'll definitely have stories to tell. Welcome to The Night Rooster.
Address: Jl. Goutama Sel., Ubud 80571, Bali
Opening hours: every day (except Sundays) from 16:00-until late (for Ubud standards that is)
Weekly Closure: Sundays
Annual closing period: regular Indonesian and Bali public holidays
Head Bartender's name: I Dewa Gede Raka Ambarawan

---
Bars & Lounges in Myanmar
Lake Lounge Bar
SEEDS Restaurant & Lounge

Nyan Htet Naing
SEEDS Lake Lounge offers breathtaking sunset views overlooking a magnificent lotus flower pond. Arranged on several platforms situated directly over the water, guests can enjoy a wide range of creative cocktails inspired by local ingredients. Additionally, Chef Nyan Htet Naing loves to play with Asian cuisine's five distinctive salty, sweet, sour, spicy and bitter flavours as seen in his elegant fine dining dishes.
Address: No.63 (A), U Htun Nyein Street Ward (10), Mayangone Township, Yangon , Myanmar
Opening hours: 4 PM – 11 PM
Weekly Closure: 5 days during Myanmar New Year in April
Annual closing period: -
Head Bartender's name: Nyan Htet Naing

---
Bars & Lounges in Nepal
Annapurna Bar
Tiger Mountain Pokhara Lodge
Dol Raj & Barman Sujan
This bar was designed to complement the airy and open designs of the lodge by architects Philip Beck and Prabal Thapa. Centred around a large copper awning on the circular fire pit, the area is reminiscent of a Gurkha Mess or Raj Era Club. In summer, the veranda offers sweeping views of the Annapurna Himal and iconic Fishtail Mountain. Drinks are made under the watchful eye of Dol Raj, and his Bloody Mary is the stuff of legends: fruity and piquant. Dol Raj's colleague, Sujan, is an expert at conjuring up a stealthy Pimms – regular, or for those who want something less sweet, with his special ingredients and, for the indulgent, with champagne. Be it a Tiger Tops Special (aka Root's Ruin), a straight-punching martini, a true Buck's Fizz (or as near as they can match the secret mixture of the famous Buck's Club in London where the drink was created), Dol Raj and Sujan are always on hand to please.
Address: Kandani Danda, Pokhara-Lekhnath 26, Kaski, Nepal
Opening hours: Upon request
Weekly Closure: -
Annual closing period: 15th June to 5th September
Head Bartender's name: Dol Raj & Barman Sujan

---
Bars & Lounges in Sri Lanka
Gal Oya Lodge Bar
Gal Oya Lodge
Indika Illankoon
The Gal Oya Lodge Bar in Sri Lanka is the perfect spot to meet new friends before dinner or perhaps to share a drink with your friendly Sri Lankan guide. The cocktail menu has specifically been designed with Gal Oya and its surrounding forest in mind. Have a seat by the bar, and let your palate explore the wide and exotic array of cocktails on offer, all of which are prepared by expert mixologists. After that, you can pair your dinner with fine wines from the extensive wine list.
Address: Gal Oya National Park
Opening hours: all day and night
Weekly Closure: -
Annual closing period: -
Head Bartender's name: Indika Illankoon

---
Bars & Lounges in Thailand
Mayrai Padthai Wine Bar
By Chef Ton

Tam Chaisiri
The name Mayrai was inspired by a Thai word means "fermentation." It is owned by Chef Ton, our Secret Table Chef and one Michelin star together with his brother Tam Chaisiri. Mayrai Padthai Wine Bar wants you to enjoy different kinds of traditional pad thai paired with good wine in a modern atmosphere. Upon entering you will see a mini counter bar with rows of finely selected wines by our certified sommelier. You will find Mayrai Padthai Wine Bar inside an elegant and antique townhouse, decorated with beautiful silk curtain and intimidating red lights that in order to set your mood throughout your night experience.
Address: 22 Maha Rat Rd, Phra Borom Maha Ratchawang, Khet Phra Nakhon, Bangkok 10200
Opening hours: 12:00 noon to 12:00 midnight
Weekly Closure: Tuesday
Annual closing period: -
Head Bartender's name: Tam Chaisiri

---
Bars & Lounges in Vietnam
Kipling's Bar
Heritage Line's Anawrahta
The elegant Kipling's Bar is the central meeting point for passengers aboard the luxurious river vessel Anawrahta, which sails along Myanmar's enchanting Ayeyarwady and Chindwin Rivers. The vibrant, open-air bar is lavishly decorated with a theme reminiscent of the former British-India colonial era, perfect for contemplating the rivers' eye-catching and ever-changing scenery as you sail by. Heritage Line's team of mixologists has created 10 Signature Cocktails with fresh, local Myanmar ingredients in mind. Beyond Chindwin features gin infused with pineapple mixed with apple juice and homemade pandan syrup, then topped with egg whites and a slice of lime. Another local ingredient used for several cocktails is sebelin, which means lemongrass in Burmese. Freshly peeled and cut stalks are added to the Lemongrass Caipirinha, homemade gin and tonic recipes, whilst the Orwell Finder and Kipling's Night calls for lemongrass infused syrup.
Address: Mandalay: Gaw Wein Jetty - 7km away from city center (around 20 min land transfer)
Bagan: Aye Yar Jetty - 10km away from New Bagan (around15 min land transfer)
Opening hours: Sunrise until last guest left
Weekly Closure: -
Annual closing period: May-June
Head Bartender's name: -

La Manufacture d'Opium - Bar Lounge Indochinois
The Island Lodge
La Manufacture d'Opium - Bar Lounge Indochinois
Lan
Inspired by Manufacture d'Opium in Saigon, this bar has lots of photos on its columns, which recall a bygone era. Relax in an open space, without walls, without air con, in old colonial armchairs, and peacefully witness the endless scene on the Mekong River. Sip absinthe, a popular alcoholic drink dubbed "the green fairy" during the 19th century that was later known as "the green hazard", and banned from 1915 to 2011. Or perhaps enjoy some red, white or dry vermouth. The atmosphere here includes red lighting with old French songs by Edith Piaf, Jean Gabin, Charles Trenet, and many others.
Address: 390 Ap Thoi Binh, Xa Thoi Son, Mytho Tien Giang, Vietnam
Opening hours: 6.00 am on ward
Weekly Closure: -
Annual closing period: -
Head Bartender's name: Lan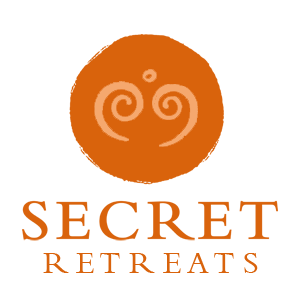 Travel Asia with Secret Retreats
Secret Retreats is a curated community of independent boutique hotel, villas, yachts and river boats keen to share their Asian Homes with travelers, sustainably and responsibly. Conservation of the environment, culture and traditions of Asia is of paramount importance to all in Secret Retreats. A community of like-minded hospitality professionals, we offer our guests authentic travel experiences that go beyond typical offerings to unveil the essence of Asia. Supporting the Asia based hoteliers and hospitality professionals and providing incredible holidays in Asia and tailor-made Asia travel itineraries direct to public ad travel agents.
Get inspired and make savings!
By booking direct with Secret Retreats and enjoy peace of mind from our full on the ground support. Contact our concierge and plan then book your Asia holiday now!
Over 100,000 subscriptions and counting, don't miss out! Subscribe to our newsletter an discover Asia with Secret Retreats