Wildlife and Culture of Sri Lanka
- A Secret Retreats journey -
---
---
This journey has been personally designed by Cecile and Noel Rodrigo, owners of Noel Rodrigo's Leopard Safaris who have been exploring and conserving wildlife of Sri Lanka for years and share their love of the island and its beauty.
All our itineraries have generally been constructed on the basis of the rooms that have the most charm or best view, and not necessarily the first prices, nor the most expensive suites.
We can of course adjust according to your request.
---
Highlights of the Journey:
Climb the Yapahuwa Rock Oldest City and World Unesco Sigiriya Lion's Rock
Bicycle Ride in remote villages
Jungle incursion by walk with the Vedda Natives (Optional)
Wildlife boat Cruising in Gal Oya National Park
4x4 Wildlife Yala and Lunugamvehera National Parks Jeep Safari
Tea Plantation
Beach and Galle Heritage Town
This journey through Sri Lanka is nearly a circle around most of the Island and off the beaten tourist tracks. You will discover the large diversity of sceneries the island can offer: from rainforest, tropical jungle and bush, to manicured tea plantations or wildlife safaris. We will also engage interaction with locals in their daily lives, possibly with the native Vedda tribes, as well as explore colonial heritage town of Galle and rest on the beach of Weligama. Dense program to explore most of Sri Lana in 13 days/12 nights.
---
NEED HELP ?
Contact the concierge on
---
Your Journey Day by Day
13 days / 12 nights from
4,220 USD
/person
based on 2 person sharing the same room
Day 1 :
Airport – Yapahuwa Ruins – Mud House (-/L/D)
On arrival at Colombo International Airport you will be met by your driver who will escort you to your private vehicle and you will depart in direction of the Mudhouse. On the way (about 1hr30min drive) we reach Yapahuwa -one of Sri Lanka's best preserved and least visited ancient capitals. Dating from the 13th century, Yapahuwa was built in the style of Sigirya and stands resplendently above a 90 metre tall rock. Yapahuwa was a royal palace and a military fortress, originally constructed by King Buvanekabahu in 1273. The most striking feature is the giant stone staircase and carved lion statues (also appearing on the current 10 rupee bank note). It is possible to climb all the way to the summit and appreciate the spectacular 360 degree views. After this stop-over, we continue to your final destination (The Mudhouse), where upon check in, you will enjoy a local lunch. Rest for the afternoon and walk around this amazing property. Upon sunset, we recommend to take a bike around the vicinity and admire the variety of birds.
Dinner is served at the property.
HOTEL:
The Mudhouse (Any house)
Day 2 :
The Mud House (B/L/D)
If you are a birdwatcher, wake up early to enjoy a sunrise walk nearby and spot multiples local tropical resident morning birds. Back to the property for breakfast. 2 options for the rest of the day:
1) Explore the surrounding by bike. The land around The Mudhouse is predominantly flat and we can ride to places such as the Paramakanda temple and Tonigala rock. We will cross several villages and pass by a few lakes on the way.
Possible bird encounters: Waterfowl - Little Grebe, Lesser Whistling-Duck & Cotton Teal
Migrant: Pintail, Garganey Common, Pintail Snipe, Asian Open bill, little cormoran
Endemic: Ceylon Woodshrike, Ceylon Swallow and many more

2) Try to be a local chef and prepare lunch or dinner. Most of the ingredients used are harvested fresh from the farm and delivered directly to the kitchen. Depending on the ingredients, recipes will vary. There is no electricity and no fridge in the kitchen, all dishes are prepared fresh a la minute! Traditional cuisine is both labour and time intensive but, it also reflects in the flavour of the food.

Dinner and evening at the property.
HOTEL:
The Mudhouse (Any house)
Day 3 :
Anuradhapura - Kaludiya Pokuna (B/L/D)
After breakfast, get back on the road for 1h30 drive to explore the Ancient Sacred City of Anuradhapura in tuk-tuk to be able to get to some unique sceneries spots surrounded by 2000 years of history. Here, in the middle of the ruins of the city - which was grand in its heyday- you will listen to the local legends and stories. We then continue the road towards Dambulla and on the road, we pit-stop to the ancient ruins of Kaludiya Pokuna, well-hidden into a deep forest where a Buddhist Monastery has been built over 1,200 years ago. Literally translated by "the black water pool" made by the dark reflection of trees and boulders of the neighboring forest and mountain, you will be able to see some amazing man-made advanced hydraulic system, artificial moats running through some of the buildings (like the bath houses, toilets,...). The place offers also an ideal environment for birds and some wildlife.
Upon arrival at your arrival to your property, check in and relax for the rest of the day.
Dinner served at the property
HOTEL:
Diyabubula, the Barberyn Art & Jungle Hideaway (Tree House or Bamboo Grove)
Day 4 :
Sigiriya Lion's Rock (B/L/D)
Early wake up to catch the sun rise. At 5:30am head to "the 8th wonder of the world" – Sigiriya Rock is listed under the UNESCO World Heritage. Rising 200meter above the jungle with a flat plateau on top, it was formed from the hardened magma of an extinct volcano over 200 billion years ago. Climbing Sigiriya Rock is a unique experience to witness ancient urban planning (1,500 years ago) totaling over 1200 steps to the top. We recommend to go early to avoid the crowd. On the way up, pass by the Mirror Wall (now Stained orange) which used to be a highly polished white wall wrapping around the edge of the rock. On the northern side of the rock is the main entrance to the palace - you cannot miss the huge Lion Paws. Once you have enough of the view (or the heat) we go back to the hotel and relax at the property for the rest of the day. Lunch and dinner at the property.
HOTEL:
Diyabubula, the Barberyn Art & Jungle Hideaway (Tree House or Bamboo Grove)
Day 5 :
Pidurangala Rock - Gal Oya Park (B/L/D)
If you feel it, wake up at 5:30am, and we will to the un-famous un-crowed Pidurangala Rock which is an overlooked gem, displaying a giant reclining Buddha statue. Once you reach the top, you will enjoy a full 360 degree view over the valley and the adjacent Sigiriya Rock. Back to your hotel for breakfast, then we drive towards the lost & wild east of Sri Lanka - final destination: Gal Oya National Park. Upon arrival at the lodge (around 5pm), proceed to your check-in, then you can rest, relax by the pool or on your terrace with a book. Dinner at the property.
HOTEL:
Gal Oya Lodge (bungalow)
Days 6 :
Gal Oya Park (B/L/D)
Today, you will be able to choose your program:

1/ Early wake up, get a cup of coffee and at 6am join a resident naturalist for an early morning bird walk with a sunrise over the lodge, enjoying the abundant birdlife and beautiful surroundings. The walk offers a number of possible routes through the trees and around the nearby lake, to observe a wide range of bird species such as Kingfishers, Eagles, Kites and many aquatic birds. Feel free to discuss your interests with your naturalist for a tailored trip to suit your preferences. Return at the lodge for breakfast around 9am
or
2/ Early morning trek to the top of Monkey Mountain, especially for the adventurous early risers (1h30 uphill trek). On top, dramatic 180 degree view over the forest and the valley, with the sunrise over the hills. Return to the lodge for a well-earned breakfast and enjoy the rest of your day.

Then with a supplement, you can continue the day with:
1/ A walk with the Chief Vedda for about 1h30: one of the last Vedda community– the forest-dwelling, indigenous people of Sri Lanka. The village Chief invites you to walk through the jungles of his ancestors: his tribe's use of medicinal plants, ancient hunting grounds and cave dwellings.
or
2/ Go for a unique delicious picnic lunch in the National Park, next to a river, a waterfall or overlooking one of the park's many breathtaking views. Continue with a jeep ride and some walk into the forgotten Nilgala section of Gal Oya National Park. Once protected by ancient royalty for the abundant medicinal plants and endemic birdlife, the park's unique ecosystem is home to herds of elephants, wild boar, four species of deer, jackals, sloth bears, marsh mugger crocodiles and an array of rare exotic birds. Dinner at the lodge.
HOTEL:
Gal Oya Lodge (bungalow)
Day 7 :
Gal Oya - Yala National Park (B/L/D)
Another early departure at 5:30am for a water boat safari inside Gal Oya National Park (around 3hrs – with a supplement): it is a unique experience in Sri Lanka that allows you to spot wildlife from the water. If you are lucky, you may spot elephants swimming between islands or bathing. Back to the lodge to enjoy your breakfast and check out, then we drive down to Yala (3 to 4 hrs drive). Enjoy a typical meal for lunch upon arrival at the campsite.

Yala Park has the highest leopard density in the world, it is one of the largest National Park in Sri Lanka, divided in 5 blocks. At 3pm we will drive to the less visited block of the park for a 3hrs 4x4 game drive: try to spot Sri Lankan elephants, sloth bears, wild water buffaloes and the discreet leopards. Back to the campsite, refresh with a good shower, enjoy a drink in the lounge and enjoy a candle and torch lit dinner.
HOTEL:
Noel Rodrigo's Leopard Safari (mobile tent)
Day 8 :
Yala National Park (B/L/D)
5:00am – wake up with a hot coffee and jump on the jeep for a sunrise game drive safari to explore another area of the park. A picnic breakfast will be served in the jungle. By 10am, back to camp and rest until lunch. If you have energy, swim at the pool, join a cooking class or go for a walk with a naturalist through the nearby jungle. As a symbol for reforestation, we will ask you to plant a tree, which will continue to grow and clear the air over many years to come. At 3pm, you can join a second evening game drive. Back to the camp for dinner time.
HOTEL:
Noel Rodrigo's Leopard Safari (mobile tent)
Day 9 :
Yala - Ella – Haputale (B/L/D)
Breakfast is served around 8am today, then you will leave the Park for a very scenic journey to the hill and tea Country by train. It takes about 3hrs drive to reach Ella railway station. The train departs at 11.56am. Nothing compares to the fresh air that comes in through the windows of the coach and the endless rolling hills of tea plantations and lush forests. Thangamale Forest Sanctuary, Horton Plain and terminus Haputale Railway Station. A jeep will drive you to your small and remote mountain lodge (about 30 min drive).
The rest of the day is yours. Dinner is served at the property.
HOTEL:
The Planters House – (Oriole, Fantail or Bluebird Room)
Day 10 :
Haputale - Weligama (B/L/-)
Early morning before your breakfast, we recommend a walk at sunrise, to admire the view from one of the most scenic point of the country: the view over acres of tea plantation hills. After breakfast and check-out, we will drive for about 5hrs down South, to reach the coast of Weligama. You hotel for the next 2 nights is located by a very quiet beach over the Indian Ocean. No other arrangement for the day. Dinner on your own
HOTEL:
Eraeliya Ocean Villa (Villa Muhudu Bella or Nelum)
Day 11 :
Weligama (B/-/-)
No arrangement for today. Beach and pool!
But if you like to be more active (with a supplement) we can arrange
- Half day - South Catamaran Whale Watching Sailing;to MARCH
- Full day - Sea Kayaking along Weligama Coastline;
- Half day - Diving in Unawatuna.
No meal arranged other than breakfast
HOTEL:
Eraeliya Ocean Villa (Villa Muhudu Bella or Nelum)
Day 12 :
Weligama – Galle (B/-/-)
Enjoy on more dive in the pool or beach after breakfast, then we have a short 2hrs drive to the heritage city of Galle for your last night in Sri Lanka. You can explore the city on your own, or we can plan (with supplement) some options for you to discover the town:
- Evening: Tuk Tuk Galle Safari
- Half day: Discovery of Ambalangoda with Janaka ( a renowned local artist). His passion and love for his craft are immediately palpable. He expresses himself through the art medium of mask carving and painting. This encounter involves a close look at the rural lifestyle that molded his experience.
- Half day : Ceylon Gem Stories - A fourth generation member of a distinguished gem family hailing from the coastal city of Galle will offer you to discuss about his life filled with emotionally-moving anecdotes, descriptive narratives and personal accounts.
HOTEL:
Prince of Galle (Prince Suite Double)
Your Accommodation on this Asia Travel Itinerary
---
Mud House
Diyabubula
The Planters House
Eraeliya Ocean Villa
Prince of Galle
Wildlife and Culture of Sri Lanka
13 days / 12 nights
based on 2 person sharing the same room
---
The total price includes:
Accommodation for 12 nights
All meals as mentioned in the program (B L D)
All transfer from airport, to airport and all destinations visited (private A/C, train, tuktuk)
Guided visit, activities and excursions mentioned in the program
English speaking guide for local sight-seeing
All Taxes
The total price does no include:
International flights to and from of Colombo
Extra activities (with supplement) and meals not mentioned in the program
Travel insurance
---
This Secret Journey was designed in cooperation with Noel & Cecile and Indigo Explorer (License TA/2020/0149).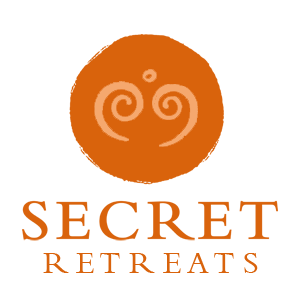 Travel Asia with Secret Retreats
Secret Retreats is a curated community of independent boutique hotel, villas, yachts and river boats keen to share their Asian Homes with travelers, sustainably and responsibly. Conservation of the environment, culture and traditions of Asia is of paramount importance to all in Secret Retreats. A community of like-minded hospitality professionals, we offer our guests authentic travel experiences that go beyond typical offerings to unveil the essence of Asia. Supporting the Asia based hoteliers and hospitality professionals and providing incredible holidays in Asia and tailor-made Asia travel itineraries direct to public ad travel agents.
Get inspired and make savings!
By booking direct with Secret Retreats and enjoy peace of mind from our full on the ground support. Contact our concierge and plan then book your Asia holiday now!
Over 100,000 subscriptions and counting, don't miss out! Subscribe to our newsletter an discover Asia with Secret Retreats