If you are thinking of planning a trip to one or more of those fascinating regions that embrace the path of the
Mighty Mekong River
, The Secret Retreats Vietnam Travel Itinerary Selection and Tailor-Made Holidays have certainly been curated with you in mind! Whether you are seeking the best Vietnam itinerary, or have the time to spend exploring these captivating lands of South East Asia, perhaps by planning a Thailand, Vietnam, Cambodia, Laos, Myanmar itinerary, the team at Secret Retreats can promise you a
travel experience
that you will never forget. The greatest thing is that you don't have to do any of the hard work, just look to our tailor-made holidays, Vietnam for itineraries across the region that you might not have even considered yet!
A land rich in culture and steeped in history the best Vietnam itinerary shares with you the Authentic Vietnam
Vietnam has a long and ancient history, a melting pot of cultures the best Vietnam itinerary shares this rich tapestry of experience with you. From the mountains to the sea, the rich
variety of food
and
culture
is a journey in itself as you explore and discover the cities, countryside and beautiful beaches. Whether your interests are connected to the northern region and getting up at 5a.m. to experience the people of
Hanoi
starting their day surrounding the
Hoan Kiem Lake
to undertake tranquil Tai-Chi, sitting on a tiny chair in the street, eating some of the best food you'll find anywhere, or just people-watching, our Northern Vietnam Itinerary may be just the thing for you. Take a trip to the world-famous
Halong Bay
and sail around the picturesque rock formations on a traditional '
Junk
' boat or go further north to the breathtaking
Rice Terraces of Sapa
, where the local folklore and animist beliefs of the hilltribes here rubs shoulders with modern Vietnam, a fascinating meeting of the old and new worlds. Here on the edge of the Tonkinese Alps outdoor activities are the order of the day presenting opportunities for some of the best photographs you are likely to capture in the region. Our North Vietnam Travel Itinerary can provide all of this – and more, so you will definitely be spoilt for choice! As with all our itineraries, Secret Retreats can offer a solo traveller option, including our Vietnam Solo Female Travel Itinerary for anyone wishing to experience their adventure alone, along with the reassurance of their
personal safety
at all times from our expert teams on the ground.
Vibrant, Fascinating, Ancient and Modern our Ho Chi Minh Itinerary offers all this and more to the traveller
Ho Chi Minh City – formerly named
Saigon
– is the busy, chaotic and wonderful main business hub of Vietnam but hopefully business will be the last thing on your mind however, if you spend 3 perfect days in Ho Chi Minh with our Ho Chi Minh Itinerary.
Bicycles, Rickshaws
and Motorbikes following their own individual interpretations of the Highway Rules are a visitor attraction in their own right – particularly during Rush Hour. With our perfectly curated Secret Retreats itineraries, you can immerse yourself in the splendour of this heady mixture of
French Colonialist architecture
, Chinese Temples, Buddhist culture and of course, the busy street life that is the life blood of the city. Visit our Secret Tables and perhaps try your hand at learning to cook Vietnamese cuisine or take a city tour on the ubiquitous and very cool
Vespa
motorscooter to visit the must see sites both on and off the beaten path in this incredible city.
Night Markets
, Street Food and Chinatown are all part of this rich tapestry of colourful sights and amazing aromas, so you really will join the dance of Ho Chi Minh's constant rhythm just by being here. There really is something for everyone, so for individuals, families and yes, history-buffs, spending 1 week in Vietnam, 2 weeks in Vietnam or just choosing our Ho Chi Minh Itinerary when passing through on a longer visit to the region, disappointment is not an option. You can visit the
Cu Chi Tunnels
if you are interested in the history of the American war, or combine your visit here with our Mekong Delta Itinerary to experience life in the hub of this river region that is almost entirely built on water. A short drive from the city to the gateway to the Delta, a Secret Retreats 3 Day
Mekong Delta
itinerary in our specially-curated luxury accommodation, combining both stays on and off the water, can offer you a taste of life in the 'Rice Bowl' of the country, take you off-the-beaten-track to experience the astonishing nature of the region and 'live like the locals' – whilst maintaining the sustainability of their culture through the Responsible Travel that underpins all of our Secret Retreats locations.
Moving Along The Mighty Mekong on your Tailor Made Holidays Vietnam Style
Authentic and experiential tailor made holidays Vietnam style are the signature of a Secret Retreats Vietnam Journey. Working with our teams on the ground we aim to show the best of Vietnam from a local's perspective, sharing our secret spots and favourite places with our guests. Life on the river isn't just confined to the Vietnam and The Mekong Delta – there are so many fascinating countries, regions and cultures that are linked to The Mighty Mekong, whether they are directly sustained
river-communities, rural farmlands
and villages or the fast-paced urban life and 'bright lights' of the cities of Modern Asia, with a Thailand, Vietnam, Cambodia, Laos, Myanmar Itinerary you can experience it all. Follow the Mekong to see the best of South East Asia after your Vietnam travel itinerary. The Secret Retreats concierge team is ready to help you plan the perfect vacation sharing the best of Vietnam and wider Asia with you, to suit your schedule. A Ho Chi Minh 3 day itinerary perhaps before following the Mekong to visit the World Heritage site of Angkor Wat in Siem Reap. Or 1 week in Vietnam followed by a trip to take the Bamboo Train in Battambang, Cambodia, or up river to Thailand and Laos? Whether you want to visit Cambodia and Vietnam in 2 weeks or choose our Vietnam and Laos Itinerary, Secret Retreats can cater for your every need in the former
Indo-China
and do so with ethical, responsible and sustainable plans that support and contribute to the local culture and livelihoods of the people who provide Responsible Travel and Eco-Tourism in the region.
As always, this is delivered with authenticity and style, so you never have to forego your comfort to be an ethical traveller – with our Secret Retreats tailor-made itineraries you are giving to the local economy and taking nothing away apart from amazing memories and a wish to see more on your next visit!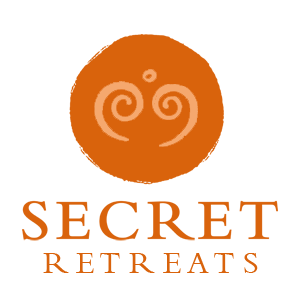 Travel Asia with Secret Retreats
Secret Retreats is a curated community of independent boutique hotel, villas, yachts and river boats keen to share their Asian Homes with travelers, sustainably and responsibly. Conservation of the environment, culture and traditions of Asia is of paramount importance to all in Secret Retreats. A community of like-minded hospitality professionals, we offer our guests authentic travel experiences that go beyond typical offerings to unveil the essence of Asia. Supporting the Asia based hoteliers and hospitality professionals and providing incredible holidays in Asia and tailor-made Asia travel itineraries direct to public ad travel agents.
Get inspired and make savings!
By booking direct with Secret Retreats and enjoy peace of mind from our full on the ground support. Contact our concierge and plan then book your Asia holiday now!
Over 100,000 subscriptions and counting, don't miss out! Subscribe to our newsletter an discover Asia with Secret Retreats