As one of the Far East's top travel destinations, Thailand –
The Land Of Smiles
– has much to offer, so why not take the hard work out of choosing which of its fascinating regions to visit and look to our Thailand Travel Itineraries and Luxury Tailormade Holidays with Secret Retreats to organise this for you? When planning a trip to Thailand, whether this is a two week holiday in Thailand or simply a 3 day Thailand Tour Package you will want to ensure that you make the very best use of the time available to you.
Many visitors to SE Asia choose to spend their whole vacation in Thailand, whether this is choosing one of our luxury Thailand vacation packages or a planned 10 day itinerary in Thailand, visiting more than one destination. We cater for every need and budget, so whether you choose to spend your time being pampered in authentic and luxurious surroundings or wish to dive-in to active adventures or
crystal clear waters
, our Thailand travel itineraries can source the perfect experience for you.
The best holiday packages to Thailand tailormade for you
As a land of such contrasts, Thailand can offer something for everyone and by visiting more than one destination during your stay, keeping everybody happy has never been easier, particularly if you let us do the planning for you, we offer the best holiday packages to Thailand and tailormade just for you. If you are a beach-lover then you are in for a treat! Southern Thailand has some of
the best beaches
on offer in the Far East and it might suit you to take advantage of our best holiday packages to Thailand. Whether your choice is a secluded resort set on a beautiful beach on an idyllic quiet nature filled island or perhaps a gorgeous family resort on the mainland with a wide variety of activities for all ages, or chartering a yacht for a luxury private cruise across the
Andaman
, island hopping and diving as you go, our 10 day holiday packages to Thailand can offer it all. If treating yourself to an authentic Thai massage then watching the sun set from a bamboo beach bar is your idea of Paradise, our Secret Retreats 10-day trip to Thailand can make this your reality.
For those of you who prefer the Bright Lights / Big City approach to starting your break in Thailand, our
Bangkok
One Week Itinerary or a Bangkok 3 Nights / Four Days package is ideal. The capital city is a fascinating mix of old and new, where fast-paced modernity rubs shoulders with ancient tradition, so why not immerse yourself in both? On our 4 days / 3 nights itinerary you can rub shoulders with the movers and shakers at one of Bangkok's famous
Sky Bars
, enjoy street food around every corner and visit the main temple of Wat Po to enjoy a traditional massage at the temple school. If you prefer the freedom of exploring the city by yourself, a wild ride in a city
Tuk-Tuk
can take you to many of the local markets to purchase traditional crafts or you could enjoy a scenic route through the city on the original
Chao Phraya river
ferry with it's may 'docking jetties' dotted around the capital, or take the luxury route on our beautiful converted rice barge, with 2 cabins ideal for families to cruise between Bangkok and
Ayuthaya
. Whether you wish to sit in contemplation in a temple garden, relish in the luxury of our royal villa in the heart of old Bangkok, or take your taste buds on amazing culinary adventures our Thailand travel itineraries can deliver it all, it has never been easier!
Travel the road less travelled on a Secret Retreats Thailand itinerary
After your city experience, why not move out of Bangkok to explore other – very different – regions on your Secret Retreats Thailand itinerary? A Secret Retreats travel Itinerary will share with you the road less travelled, to discover the Thailand we know and love, unique and fascinating destinations and connections with interesting people that call Thailand home. A Thailand itinerary for 3 days will give you time to explore Bangkok but a Thailand itinerary for 6 days could allow for you to visit these provinces without you feeling rushed. As always, your accommodation on any of our itineraries will be hand-picked by your Secret Retreats concierge and wherever the location, it will not disappoint.
From south Thailand to north, a Secret Retreats luxury Thailand tour package has
something for everyone
If you have more time to spare, why not consider one of our Luxury Thailand Tour Packages and see the contrasting beauty of this gorgeous destination in style? In contrast to the bustling vibe of Bangkok you could then head north and take advantage of our holiday packages to
Chiang Mai
, Thailand where you can truly immerse yourself within the ancient walls of this historic city. Surrounded by a moat, this historic walled-city was the capital of the ancient
Lanna Kingdom
of Thailand and you can truly feel yourself caught in a bygone age when watching the Saffron-robed monks walking in line at dawn seeking alms from the local people. The city has over 300 Buddhist temples and is one of the most picturesque destinations you will find on your Thai adventure. Walking the streets of the Old City is a pleasure all of its own and finding unique, ancient places to have a refreshing drink, classic Thai-style lunch or a snack is serendipity itself.
Street Food
and
Night Markets
are also a must-do when in Chiang Mai and outside the walls of this great city is a province populated with mountain hill-tribes, waterfalls-a-plenty and jungle- trekking for every level of ability.
If you are lucky enough to visit during the
Loy Krathong Festival
in November, you will be treated to one of the most iconic sights that Thailand has to offer – the swarms of floating lanterns sent into the night sky and floral decorated candles floating down the river in observance of the Buddhist purification ceremony. Some herald in wishes of good luck for the year ahead but visiting Chiang Mai at any time of year is luck in itself, as the city is a place you will never forget.
Worry free travel - Travel Thailand and the region with our full-service concierge team at your side
As we say, there is so much on offer in this wonderful kingdom that choosing where you visit will be the hardest aspect of your trip. And this is where the Secret Retreats Difference pays you dividends, with our teams on the ground sharing the secrets of their home with you, fascinating experiences are guaranteed. And a not to be missed route is our
Bangkok, Chiang Mai, Chiang Rai itinerary and journey
through time and learn the history and stories of the many peoples and kingdoms that built Thailand over the past 1,000years. If travelling even further afield is your plan, Secret Retreats also offers an opportunity to visit Thailand's neighbouring country through our
Thailand
and
Laos
itinerary, where you can explore a nation that historically grew along the mighty, meandering
Mekong River
and discover the historical and cultural links between Luang Prabang and Chiang Mai.
So, whether you are in the region for a short time, a long-time or anywhere in the middle, here at Secret Retreats Journeys, our concierges are ready to unveil the essence of their fascinating Thailand home with you.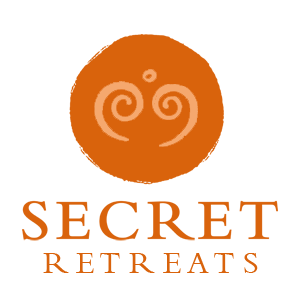 Travel Asia with Secret Retreats
Secret Retreats is a curated community of independent boutique hotel, villas, yachts and river boats keen to share their Asian Homes with travelers, sustainably and responsibly. Conservation of the environment, culture and traditions of Asia is of paramount importance to all in Secret Retreats. A community of like-minded hospitality professionals, we offer our guests authentic travel experiences that go beyond typical offerings to unveil the essence of Asia. Supporting the Asia based hoteliers and hospitality professionals and providing incredible holidays in Asia and tailor-made Asia travel itineraries direct to public ad travel agents.
Get inspired and make savings!
By booking direct with Secret Retreats and enjoy peace of mind from our full on the ground support. Contact our concierge and plan then book your Asia holiday now!
Over 100,000 subscriptions and counting, don't miss out! Subscribe to our newsletter an discover Asia with Secret Retreats