Surrounded by the turquoise waters of the Indian Ocean, Sri Lanka is a land of innumerable wonders and charms and the Secret Retreats team of Concierges has prepared a selection of Sri Lanka tours and packages to share this fascinating island with you. Packed into the island's roughly 65,000 square kilometres are
tranquil sandy shores
,
wild coasts
perfect for surfing, striking highlands topped with jungles and
tea plantations
, and vast grasslands and forests teeming with
exotic wildlife
.
No journey to the '
Resplendent Isle
' can be considered complete if one simply stays put, and the best Sri Lanka holiday packages will give you a taste of all the islands diverse delights. Whether you're in search of that once-in-a-lifetime adventure tour package in Sri Lanka or you're planning that perfect Sri Lanka honeymoon trip, these Secret Retreats Sri Lanka tours and packages are sure to get incite your wanderlust for your next holiday.
Discover the best Sri Lanka holiday packages
Most journeys start and end in the capital of
Colombo
on the western coast but one can venture onwards by train, plane, sailboat or automobile to discover all the island has to offer on the best Sri Lanka holiday packages. With a diversity of cultures and natural biomes packed into one landmass, you can explore colonial fortresses, visit holy sites, marvel at temples, go jungle trekking and head out on safari – all on the same holiday!
Sri Lanka is known equally for its unique blend of southern and eastern Asian influences as it is for its colonial legacy. As an island nation, it has always been a
melting pot of influences
, resulting in unique cultural, culinary and architectural features that are fascinating to explore. Cultural tours in Sri Lanka invite you to learn more about the country's varied historical influences. You can wander the streets of Colombo or Galle learning about its colonial past on an architectural tour, stroll down backstreets and spice stalls to explore Sri Lanka's heritage through cuisine, visit a holy site to pay respects to
Buddha relics
or spend the day with an indigenous tribe to learn about their ancient ways.
Exotic tours Sri Lanka extend to its many wildlife viewing opportunities. From whale watching in the Indian Ocean to walking with Asian elephants in the southern reserves to going on safari in the untamed wilds of Yala National Park to spot the leopards or to the lesser known birder's paradise of Gal Oya National Park and the forest dwelling Gal Oya Elephant, there are countless creatures large and small which will fill you with wonder on one of our Secret Retreats tailor-made Sri Lanka wildlife tour packages.
Enjoy a Sri Lanka honeymoon trip or beach holiday on its southwest coast
Imagine sitting on colonial ramparts watching the waves break below as the sun slowly sinks below the horizon, painting the sky a riot of colours. Hear the sound of flags flapping in the breeze and the excited shouts carried downwind from a game of football or cricket being played by local boys. Sunset strolls on Sri Lanka's southwest coast are the perfect way to end an interesting day – whether you're on a honeymoon or on Sri Lanka family tours!
In the capital of Colombo, travellers can explore the city's many neighbourhoods, each of which has its own distinct feel and offers a glimpse into a different part of Sri Lankan community life. While the city is rapidly modernising, areas like that around the
Old Dutch Fort
offer the finest shopping and dining in a setting of unparalleled ambience.
Down on the western coast you'll find a string of small beach resorts, villages and towns. The most notable is
Galle
, the site of a fort first erected by the Portuguese (who shared with the Sri Lankans their love of terracotta-tiled roofs) before being taken over by the Dutch and then finally the English.
Keep following the coast – by train if you can for the sightseeing along the tracks is wondrous – and as you round the south you'll be greeted by beach enclaves and surf towns that cater to both backpackers seeking local experiences and posh cosmopolitan adventurers seeking luxury.
The top Sri Lanka luxury holiday package curates
the best of each of these destinations
, mixing in just the right amount of urbane tastes, luxury and local experiences.
Hike the highlands of Sri Lanka
Looking for adventure tour packages in Sri Lanka? The world's most spectacular train journey takes place between Colombo and the ancient highland capital of
Kandy
. As you head east into the interior, urban scenes fade away and you venture past rice-fields and pastoral landscapes which themselves make way for jungles and rocky outcrops that grow in height and drama.
The peak of excitement on this journey is when you've reached the summits of the Sri Lankan highlands. Here you can round the bend to discover jaw-dropping views of
steep hillsides
covered in wild forest or charmingly cultivated tea plantations. Especially in the misty mornings, these views take on an air of mystery and wonder.
In Kandy, cultural excursions and a visit to the palace and temple complex are an absolute must. As an ancient capital, the city exudes a haunting yet charming decadence. In stark opposition, the small hill town of Ella is but a dense congregation of hotels and restaurants supporting the trekking industry and tours into the vast surrounding hills – journeys on foot which will astonish you with their incredible vistas and dramatic drop-offs.
Pick the perfect Sri Lanka safari packages
Offering the most exciting opportunities for spotting large mammals outside of the African continent, Sri Lankan safaris and Secret Retreats
Sri Lanka safari
packages offer adventure-minded travellers the chance to see wild Asian elephants as well as the majestic spotted leopard!
Yala National Park
is one of Sri Lanka's most popular wildlife travel destinations while
Wilpattu National Park
is known for unique ecological zones. Additionally, Udawalawe National Park is one of the best opportunities to see wild herds of elephants. Adventure and animal lovers from far and wide come to see animals in the parks such as water buffalo, wild boar, spotted deer, jackals, mongooses, bandicoots, foxes, macaques and langurs. The luckiest on safari also spot leopards and their smaller cousins, the fishing cat and the jungle cat.
Not all Sri Lanka wildlife tour packages are created equal. If you want to combine the best wildlife spotting with comfortable and stylish camping or glamping, then let us suggest the finest Sri Lanka safari packages from our trusted hosts. Enjoy weeks
exploring the culture and wildlife of Sri Lanka
or add a shorter, multi-day boutique wildlife excursion to the start or end of your Sri Lankan itinerary.
Begin planning your Sri Lanka journey with the Best Sri Lanka tour packages from Secret Retreats
Sri Lanka is the perfect destination for just about any type of traveller thanks to its wealth of cultural and natural wonders. A honeymooning couple can get just the right balance of rest and relaxation tinged with adventure, while families can enjoy cultural experiences that keep mum and dad entertained paired with active experiences to keep the young ones happy.
Get in touch with the Secret Retreats concierge to book one of our recommended Sri Lanka luxury holiday packages or speak to our concierge about planning the customised Sri Lanka travel packages of your dreams.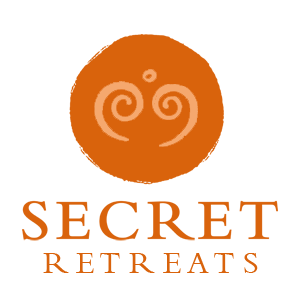 Travel Asia with Secret Retreats
Secret Retreats is a curated community of independent boutique hotel, villas, yachts and river boats keen to share their Asian Homes with travelers, sustainably and responsibly. Conservation of the environment, culture and traditions of Asia is of paramount importance to all in Secret Retreats. A community of like-minded hospitality professionals, we offer our guests authentic travel experiences that go beyond typical offerings to unveil the essence of Asia. Supporting the Asia based hoteliers and hospitality professionals and providing incredible holidays in Asia and tailor-made Asia travel itineraries direct to public ad travel agents.
Get inspired and make savings!
By booking direct with Secret Retreats and enjoy peace of mind from our full on the ground support. Contact our concierge and plan then book your Asia holiday now!
Over 100,000 subscriptions and counting, don't miss out! Subscribe to our newsletter an discover Asia with Secret Retreats