Laos - the only landlocked nation in this region – is a destination that deserves to be top of an Asia bound traveller's must visit list, whether as part of a wider trip to South East Asia or taking the time to discover its fascinating history, people and culture as a journey in its own right and a Secret Retreats Laos travel itinerary is the perfect way to ensure you see the very best of this beautiful and fascinating country. A Laos holiday has never been easier and with curated journeys by Secret Retreats, an itinerary within the '
Land Of A Million Elephants
' has already been carefully chosen by
those who have in-depth knowledge of the region
, so you don't have to do a thing, apart from choosing the Laos Luxury Travel journey that will best tick all of your boxes for fascinating, rewarding and responsible travel in Asia. If you do have the time to explore this incredible region, you may well wish to opt for a combined journey through several nations, such as our Laos, Vietnam, Cambodia, Thailand itinerary or any variation on this, as well as our Myanmar, Laos itinerary, as you don't have to do it all at once, these amazing destinations are well worth returning to again and again, with so much to see and experience, we are sure, like many of our clients, you will want to return,
Asias many charms are hard to resist
and the Secret Retreats concierges are ready to help you plan your Asia holiday itinerary just to suit you.
Set Your Clock To 'Calm' on your Holiday in Laos
One of the most common descriptions given by visitors to Laos is its '
laid back slow-life vibe
' and isn't that just the perfect vibe for any holiday, and especially a holiday in Laos where this vibe is a lifestyle. Hugging the
Mighty Mekong River
and far less commercially developed than its immediate neighbours, Laos has the essence of a bygone era – many bygone eras in fact. From
Northern Hill-Tribes
- for whom time has changed very little in their high-up villages – to the south of the country, where river communities occupy palm-fringed islands and where the
French Colonial
era has left its mark on both the architecture and gastronomy of the region, so a Laos trip itinerary can give you access to the rich diversity of this land and its people with a trip that you will not forget in a hurry. 'Setting Your Clock' is extremely pertinent to this nation, as everything shuts down by 11p.m., as though the country is climbing into its collective pyjamas, so all-night-partying is best left to some of the nation's immediate neighbours but don't worry, there is SO much to see and do during a Laos One Week Itinerary, that settling into bed in your authentic - yet stylish - luxury accommodation will honestly feel 'just right'.
North, South Or Something In The Middle on your Laos Trip Itinerary with Secret Retreats
Whether you are seeking a Northern Laos itinerary, a Southern Laos itinerary or wish to combine the two in your overall Laos trip itinerary, Secret Retreats has curated a variety of options to ensure your visit provides you with the top things to do in Laos. All regions are set around the Mighty Mekong River and for a land-locked nation, you will not actually miss the white sands and sea breeze of the country's immediate neighbours, because you will be spoiled for
choice on swimming and adventure opportunities
. The Mekong is life here in Laos, so even amongst the hills of the north and the tribes who dwell there, the river is never far away.
In fact, river life was one of the main reasons that drew the party-backpacking crowd to northern Laos in those former days of travellers heading to
Vang Vieng
in pursuit of hedonism. Thankfully, these days this northern location is considerably more tranquil, as strict curbs were placed on the excessive partying in favour of wishing to attract visitors interested in the flora, fauna, people and many outdoor pursuits available in the region. Yes, you can still float along the Mighty Mekong in a tractor inner tube ('
Tubing
') and perhaps grab a drink along the way but this is now a pleasurable, meandering way in which to spend an afternoon, free of the crowds and loud music of its previous incarnation. There are also marvellous kayaking and hiking opportunities around Vang Vieng, with the focus very much on eco-tourism, so it is definitely worth a visit, perhaps as an 'added extra' to your visit to the capital, with a Vientiane 2 days itinerary or a destination in its own right during your journey in the north. Whilst the capital of Laos is considerably less frenetic and '
Look At Me
' than the capitals of it's neighbouring nations, it still has its own relaxed charm, temples, amazing markets, fantastic restaurants and fine hotels, so a
Vientiane
2 days itinerary will be action packed. With Secret Retreats in the driving seat, your journey to the capital is guaranteed to be a pleasure, rather than just passing through on your way to your next destination in Laos.
Luang Prabang – The Jewel In The Crown of Any Laos Travel Itinerary
'
Sabai Dee
' – the friendly greeting you will hear all across the land – is how to address the fantastic destination of Luang Prabang, definitely 'The Jewel In The Crown' of this nation and it is very likely that you will not wish to say goodbye as with all of our travellers we are sure
Luang Prabang
will be a highlight of your Laos travel itinerary. This
UNESCO World Heritage
site is a perfect blend of ancient, historical and later, 20th Century influences, where beautifully preserved ancient temples rub shoulders with beautifully preserved French Colonial architecture, all adding to the town's considerable charms. Again, situated on the banks of the Mighty Mekong, with locals riding bicycles across rickety bridges and chi-chi restaurants displaying the twinkle of fairy-lights on the banks of the river, Luang Prabang's twinkling charm is guaranteed to delight. Whether you choose a Luang Prabang and Vientiane itinerary or anything up to a Luang Prabang Itinerary 5 days journey, Secret Retreats (and the location itself) will not disappoint.
As well as the charms in the centre of this small town (actually a collection of villages), there is much to see and do in the surrounding areas while on your Laos family holiday, in particular the spectacular
Kuang Si Waterfall
, where your uphill walk is rewarded with the stunning vista of a postcard-perfect waterfall in which to swim and yes, it even has a Tarzan-ready rope to swing across, let go and plunge into water so clear and blue you could imagine yourself on a movie-set. This destination is no constructed fantasy however, it represents outstanding, natural beauty, a commitment to eco-tourism and there is even a nearby
Bear Sanctuary
that you can visit and support their conservation work. In fact, the north of Laos is the place where you can enter and exit the nation from nearby Thailand, making use of the Mekong river to travel through to Luang Prabang and beyond on a delightful
Mekong river cruise
where Laos luxury travel really comes into its own unique and beautiful character. And whilst the north of the country has its many, many charms the south of Laos has much to offer in its own right.
River Communities and Island Life on a Southern Laos Itinerary
It might come as a surprise that you don't require a palm-fringed beach to enjoy island-life on a Southern Laos itinerary – even in a landlocked country, island life – in fact,
4,000 islands life
– may still be enjoyed in the fascinating southern destination of Don Det in the very south of the country, where Laos borders with Cambodia. The nearest dropping-off point is the town of
Pakse
– worth a visit – and the gateway to this fascinating region, where the Mekong is wide enough to accommodate the thousands of small river-islands on which delightful accommodation is housed. This is very much a 'wind-down, chill-out and let the world go by' destination and again, river beaches, jetties and the joy of watching life along this great river of Asia against a
glorious sunset
, is not something you will forget in a hurry. Southern Laos is spectacular in all its laid-back charm and with carefully curated authentic, luxury accommodation from Secret Retreats, your inner hippy never has to 'rough it' Laos luxury travel has really come of age and Secret Retreats shares the best of this with you on our Southern Laos itineraries. Spas, massages and healing are all over this nation and any journey in Laos is definitely good for the soul.
A Laos holiday is Good For The Soul and Good For The Country
As a leading supporter of sustainable and responsible tourism, Secret Retreats has worked with local hospitality providers within the north and south of Laos to ensure that visitors to their regions contribute to small community based businesses and locally owned providers underpinning the values
of eco-tourism
by ensuring that both the historical and indigenous cultures of the nation are preserved, the eco-system sustained and that the friendly local people who welcome travellers will continue to wish to do so in the future. Luxury stays on your Laos holiday can be undertaken
responsibly
with Secret Retreats, safe in the knowledge that the unusual and beautiful places you visit are not altered by your having been there. A winning situation for all.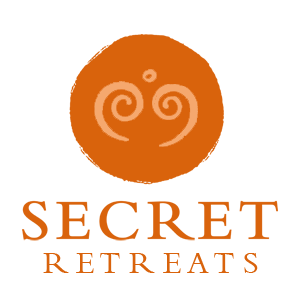 Travel Asia with Secret Retreats
Secret Retreats is a curated community of independent boutique hotel, villas, yachts and river boats keen to share their Asian Homes with travelers, sustainably and responsibly. Conservation of the environment, culture and traditions of Asia is of paramount importance to all in Secret Retreats. A community of like-minded hospitality professionals, we offer our guests authentic travel experiences that go beyond typical offerings to unveil the essence of Asia. Supporting the Asia based hoteliers and hospitality professionals and providing incredible holidays in Asia and tailor-made Asia travel itineraries direct to public ad travel agents.
Get inspired and make savings!
By booking direct with Secret Retreats and enjoy peace of mind from our full on the ground support. Contact our concierge and plan then book your Asia holiday now!
Over 100,000 subscriptions and counting, don't miss out! Subscribe to our newsletter an discover Asia with Secret Retreats