Kashmir Gentle Walking
- A Secret Retreats journey -
---
---
This journey has been personally designed by Altaf Chapri, owner of Sukoon Houseboat.
"Kashmir is my home... the magical valley in the Himalayas. This enriching journey brings you closer to mountain cultures, rich heritage and spirituality of old Srinagar city along the River Jhelum. Paradise Mughal gardens and famed Lake Dal and its floating gardens in the tranquil backwaters are truly mesmerizing sights to behold. Persian & Central Asian influence is evident in architecture, food & daily rituals. It is one of the most unspoiled and picturesque areas of India, a cross road of cultures, civilizations and trade. It is a state to breathe and embrace nature. It is also the most scenic road to access Ladakh."
All our itineraries have generally been constructed on the basis of the rooms that have the most charm or best view, and not necessarily the first prices, nor the most expensive suites.
We can of course adjust according to your request.
---
Highlights of the Journey:
Islamic culture and mosques
Lakes, Rivers, Meadows, Mountains
Flora & Fauna and traditional people
Kashmir is a land of mirror calm lakes reflecting majestic misty mountains, alpine valleys of wild flowers between the snowy peaks of the Himalayas, paradise gardens and an antique city of bustling souks and spiritual architecture. During this remarkable Himalayan trip around Kashmir, you will experience gracious hospitality by our genuinely passionate and professional team around the scenic Dal Lake. This innovative programme allows you to take gentle nature and heritage walks for those engaging moments to meet the local people and understand their way of simple life, to share a cup of tea with a hearty laughter.

While you discover the sacred realms of Sufi Islam, you will also delve deeper into the universal message of love and compassion preached by the great masters of yore. The visits and sightseeing's are specially crafted that would be led by top quality expert and knowledgeable guides who have sense of humor to make the holiday a memorable and fun filled travel.

On the 5th day, we propose you to continue this journey through Ladakh, by driving you to Leh and the first historic boutique hotel Stok Palace https://www.secret-retreats.com/offers/ladakh (7 to 9 days to explore Ladakh)

Best time: May to September
---
NEED HELP ?
Contact the concierge on
---
Your Journey Day by Day
5 days / 4 nights from
1,120 USD
/person
based on 2 person sharing the same room
Day 1 :
Airport – Srinagar (-/L/D)
Srinagar (1,600m)- summer capital of Kashmir. Welcome upon arrival at Srinagar airport by our team and drive past the crocus fields and fruit orchards to the shores of the Dal Lake where we stay 2 nights in the eco luxury houseboat Sukoon. Be welcomed by your smiling hosts at the Houseboat Sukoon - a slice of paradise on a Himalayan lake.
Lunch on board, on the upper deck at Sukoon.
In the evening, enjoy a gentle shikara (Kashmiri canoe) ride through wetlands in the heart of the lake to see people farming on the manmade islands cultivating flowers and vegetables.
Sukoon enjoys an incomparable position moored on the shores of Dal Lake with glorious views across Dal Lake to snow covered peaks of Pir Panjal, old fort and hilltop temple.
Dinner served at Sukoon.
HOTEL:
Houseboat Sukoon (Deluxe room)
Day 2 :
Srinagar – Old city walking tour (B/L/D)
Inhale the morning air as you tuck into a hearty breakfast on the sundeck of Sukoon, aptly named Fizaa (ambience). This morning is a fascinating walk through the by-lanes of the old city with our most informative local guide, observing the markets, heritage buildings and day to day life, as well as having an understanding of Sufism that reflects the Kashmiri way of life.
The walk begins at Zaina Kadal (bridge). Across the bridge is a living breathing museum of Islamic architecture, where as far as the eye can see are located homes, more than a century old. Tramp through the old quarters of Srinagar city into narrow streets, past structures and buildings, relics from an earlier period, trying to retain their dignity in the fast changing world so alien to them. Perambulating through the narrow lanes and by lanes you come out at the grand mosque of Jami Masjid and later at the Shah Hamadan mosque. One of the most important mosques Jami Masjid is an impressive wooden structure, notable for the more than 300 soaring pillars supporting the roof; each made of a single deodar tree trunk. The main gate is to the south and the outer cloisters surround a spacious, green and peaceful inner courtyard. Shah Hamdan Mosque is one of the oldest mosques in Srinagar. The wooden mosque stands right beside the Jhelum River and is noted for the papier-mâché work on its walls and ceilings. No nails or screws were used in the construction of this all-wooden mosque. Originally built in 1395 it has been destroyed by fire in 1479 and again in 1731.
The last stop today on our itinerary is the Zaina Kadal Market to soak up the atmosphere so typical of a local market like the bazaar of Ali Baba. After a traditional Kashmiri lunch in a local restaurant, drive up to the Shankaracharya temple. The car will take you to the foot of the flight of stairs, leading to the temple point and no further. The rest of way you have to climb but the effort is rewarding because the bird eye views of the valley from the temple precincts are truly breathtaking around sunset. After visiting the temple you take shikara crossing back to Sukoon and it delights!
Dinner served at Sukoon.
HOTEL:
Houseboat Sukoon (Deluxe room)
Day 3 :
Drive to Qayaam Gah Retreat (B/L/D)
After breakfast transfer in open top 4 wheel drive Mahindra Thar jeep, climbing through apple orchids and hairpin beds then off road to reach Qayaam Gah, set on a secluded ridge of the Vale of Kashmir high above the calm waters of Dal Lake with a backdrop of the rugged Zabarwan Hills - for a 2-night stay. Overnight at Qayaam Gah, set on a secluded ridge high above the calm waters of Dal Lake with a backdrop of the rugged Zabarwan Hills, Qayaam Gah Retreat is a place to slow down and tune out of the modern world immersed in peace and tranquility with superlative views of the majestic beauty of the Vale of Kashmir.
Dinner at the hotel.
HOTEL:
Qayaam Gah Retreat (Suite)
Day 4 :
Qayaam Gah Retreat Experiences (B/L/D)
Wake in the peaceful hillside surroundings of Qayaam Gah, then after a healthy mountain breakfast set off to explore the forests, grasslands and rural villages of the Dachihgam National park and Dara mountains side with a picnic trout lunch on banks of a mountain stream. Drive back to Qayaam Gah for High Tea on Qalb offer great views of the Lake and surrounding mountains.
Dinner at the hotel.
HOTEL:
Qayaam Gah Retreat (Suite)
Day 5 :
Long drive to Leh (B/L/-)
Morning after very early breakfast at Qayyam Gaah, a long drive about 12 hrs over Zoji La pass (3,530 m) to Leh, the capital of the ancient Buddhist Kingdom and transfer to Heritage Stok Palace. Lunch on the way in local restaurant.

****
End of our services.
Kashmir Gentle Walking
5 days / 4 nights
based on 2 person sharing the same room
---
The total price includes:
Accommodation for 4 nights
All meals as mentioned in the program
All transfer services between airport, properties and for excursions, using a 4-wheel drive Mahindra Thar jeep
English speaking guide for local sight-seeing
One time entrance fees for all the monuments at each place as per the program
All activities mentioned in the program:
All Taxes
The total price does no include:
International and Domestic flights to Srinagar and from of Leh
Visa to India (and special entry permit to Ladakh)
Extra activities and meals not mentioned in the program
Travel insurance
---
This Secret Journey was designed in cooperation with Altaf and Discovery Journeys (license #1905241HD890)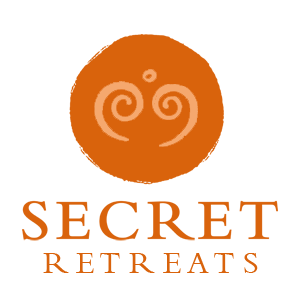 Travel Asia with Secret Retreats
Secret Retreats is a curated community of independent boutique hotel, villas, yachts and river boats keen to share their Asian Homes with travelers, sustainably and responsibly. Conservation of the environment, culture and traditions of Asia is of paramount importance to all in Secret Retreats. A community of like-minded hospitality professionals, we offer our guests authentic travel experiences that go beyond typical offerings to unveil the essence of Asia. Supporting the Asia based hoteliers and hospitality professionals and providing incredible holidays in Asia and tailor-made Asia travel itineraries direct to public ad travel agents.
Get inspired and make savings!
By booking direct with Secret Retreats and enjoy peace of mind from our full on the ground support. Contact our concierge and plan then book your Asia holiday now!
Over 100,000 subscriptions and counting, don't miss out! Subscribe to our newsletter an discover Asia with Secret Retreats