A Secret Retreats Indonesia Itinerary can take you far inland to witness ancient cultures and nature at its best or to less-explored coastal areas for perfect beach holidays. Discover
the tropical rainforests of Java
or the ancient temples, from mangroves to mountains and vast cliffs to volcanoes, stunning beaches of the Gilis or Lombok to incredible wildlife such as the
Komodo Dragon
or
Borneos Orangutan
, Birds of Paradise on the islands of West Papua or the most
biodiverse reefs of Raja Ampat
. Indonesia is a vast landscape and can be as far removed from the crowded beach imagery we often see in travel guides as you would like it to be, should you choose one of the Indonesia –
Off The Beaten Track Itineraries
curated by Secret Retreats. Our Java Itinerary for example allows you to experience the unique eco-system of this region by actually living within it, even if this is for a brief stay at one of our luxury resorts. Our personally curated eco-friendly accommodation is designed to harmonise with the environment in which it is located, so whether you are seeking one of our Family Holiday Packages, Indonesia or an Indonesia Solo Travel Itinerary, we can provide the perfect Indonesian experience with authentic qualities to delight everybody's tastes.
An Ubud and Seminyak Itinerary for Culture Junkies and Beach Lovers
If views of lush Paddyfields, waterfalls and isolated temple compounds are to your taste, then an
Ubud
and
Seminyak
Itinerary with a visit to the town of Ubud, nestling in the heart of Balis countryside and in the shadow of majestic volcanoes is a must. Known for being a centre for the Arts on the island of Bali, Ubud has much to offer and with our Ubud and Seminyak Itinerary you could combine this centre for arts, meditation, yoga and massage with the pretty coastal resort of Seminyak. Having experienced the very
spiritual atmosphere
of the inland region of Ubud – and a possibly slightly more mischievous visit to the Mandala Suci Wenara Wana (more widely known as the Ubud Monkey Forest) where long-tailed Macaca Monkeys might have no problem taking their own 'selfies' on your camera-phone, a return to your stunning hotel in the classy resort of Seminyak might just be the perfect combination. Secret Retreats can also curate a Bali Private Tour Package where you tell us what is on your Bucket-List of the island and we take the hard work out of making it happen, so seeing monkeys followed by an evening cocktail at the island's trendy Ku De Ta beach club doesn't have to be a trek – we'll only provide a trek if you specifically ask for one! All our packages work well if it is your first visit and you would like 2 weeks in Bali, a Bali First Time Itinerary or a tailor-made break for two, with one of our Bali Holidays for Couples. If you only have a short time to visit the island on your way to another destination perhaps, you don't need to worry – we can even cater for this with a Bali Itinerary – 3 days arrangement.
A Bali Itinerary with Gili Islands combined
Indonesia is a collection of over 17,500 islands (not all inhabited or possible to visit) the most popular islands to visit would include
Bali
,
Lombok
,
Java
,
Sumatra
,
Sulawesi
and the
New Guinea
island groups. However, just off the coast of Bali, between Bali and Lombok, are the three small and stunningly beautiful islands known as the Gili Islands, which can be included in your trip by following one of our Secret Retreats Bali Itinerary with
Gili Islands
. Whilst the Gili Islands are often ignored by most travel agents for the more on the well beaten path islands of Bali and less so, Lombok, at Secret Retreats we prefer our discerning clients to experience this jewel of a destination at a more leisurely pace, spending time with the local people and enjoying the
SLOW LIFE
style of the islands. A haven for wellness and nature lovers, a visit to the Gilis has to be top of the list for a best itinerary for Bali, with island hopping through the Gilis of Gili Trawangan, Gili Meno and Gili Air, and Bali and Lombok providing wonderful experiences to travellers. The main island of Gili Trawangan is the busiest and most developed of the three, with cocktails at sunset and dancing barefoot under the stars, whilst Gili Meno and Gili Air are far less developed and as such, are perfect settings for one of our Bali Honeymoon Tour Packages, with their soft white sands, aqua blue seas, space, peace and the type of sunsets you only see on postcards. Not forgetting the pristine nature, in particular the sea turtles, the island paradise of Gili Air is locally known as Turtle Heaven, with the
Green Turtle
and the endangered
Hawksbill Turtle
established here. Snorkelling and swimming with turtles is a highlight of many of our nature lovers Gili itineraries. As with all of our destinations, our Secret Retreats curators have hand-picked the most stunning, stylish and eco-friendly accommodation these islands have to offer and whilst we won't boast perfection, many areas of Bali and The Gili Islands could certainly stand as contenders for The Robinson Crusoe Award, if it ever existed.
Truly tropical island paradises
.
Bali and Lombok Tour Packages Tailor Made or Ready Made and Ready to Go
For the more intrepid amongst you, the less-developed island of Lombok might be your destination of choice. With Secret Retreats you can, of course have the best of all worlds and opt for one of our Bali and Lombok Tour Packages. Lombok can definitely take you off-the-beaten-track with its stunning sandy beaches, jungle treks, hiking, motorcycling and if you still have the energy after all of this, you can step out of the rain forest and swim in the clear water pools of one of the islands many waterfalls. There are small, inland villages to explore and the Indonesian people are friendly and welcoming. As with many destinations visited by tourism, you may be encouraged to buy souvenirs in some of the towns on the island. But you are likely to source something of interest to remind you of your visit from one of the local artists or artisans than the items thrust upon you in the traditional areas of mass tourism. The Secret Retreats Journeys however, carefully avoids these places to share as much as is possible a sincere, authentically local experience with all of our travellers and guests. We encourage our clients to really
explore
, to get involved in the
local cultures
of each region and above all to
respect the ecology of each destination
. Therefore, any accommodation curated by Secret Retreats on Lombok, or any of our other Indonesian itinerary experiences, will certainly hold this as the underlying philosophy.
Authenticity with Style
is what we offer the Secret Retreats traveller and whilst you might wish to explore these jungle regions with the enthusiasm of Tarzan by day, you will not have to build your own shelter for the night and can therefore relax, unwind and soak up the atmosphere from the comfort of your luxury boutique Secret Retreats accommodation.
Secret Retreats has so much to offer any visitor to Indonesia and you can choose from any of our carefully-crafted and tailor made itineraries sharing your dreams with our team of concierges to create one of your own itineraries perfectly tailored to suit you and your family – whatever your preference, we are confident that we can deliver exactly what you are seeking from your time here amongst the
fascinating tropical island paradises
of Indonesia.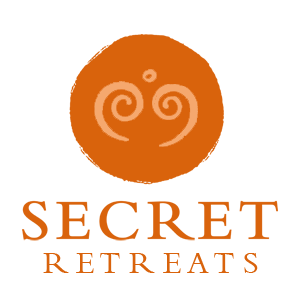 Travel Asia with Secret Retreats
Secret Retreats is a curated community of independent boutique hotel, villas, yachts and river boats keen to share their Asian Homes with travelers, sustainably and responsibly. Conservation of the environment, culture and traditions of Asia is of paramount importance to all in Secret Retreats. A community of like-minded hospitality professionals, we offer our guests authentic travel experiences that go beyond typical offerings to unveil the essence of Asia. Supporting the Asia based hoteliers and hospitality professionals and providing incredible holidays in Asia and tailor-made Asia travel itineraries direct to public ad travel agents.
Get inspired and make savings!
By booking direct with Secret Retreats and enjoy peace of mind from our full on the ground support. Contact our concierge and plan then book your Asia holiday now!
Over 100,000 subscriptions and counting, don't miss out! Subscribe to our newsletter an discover Asia with Secret Retreats