Mother India
has captured the imagination of intrepid explorers for centuries and still draws in intrigued travellers who want to experience the mystery, magic and majesty of this captivating land as well as adventurers to explore the sub-continent's rich and varied geography, and what better way to enjoy this fascinating land than on
tailor-made holidays to India
by Secret Retreats. As the seventh largest country in the world and with a civilization more than 9,000 years old, this impressive country offers myriad destinations, activities and experiences to delight even the most discerning, well-travelled visitors. In this vast nation, there's always something more to explore, particularly when opting for unique India holiday tour packages to guide your travels. You never know what you might come across, whether you're in a bustling local market, taking a boat ride down the
Ganges
, making your way through Mumbai or trekking in the majestic Himalayan mountain range.
Though part of Asia, the Indian subcontinent seems worlds away from the nearby Southeast Asia or East Asia. Moving from the peaks of the snow-covered
Himalayas
in the northern part of the country to the famous sand dune deserts of royal
Rajasthan
, the massive metropolis of New Delhi to the surprisingly laidback tropical south, which is home to lush rainforests and languid waterways, one can luxuriate in a variety of unique landscapes. Whether taking a
Darjeeling trip package from Kolkata
from city to family owned tea plantation or entering the other worldly scenery of Kashmir on a
Delhi to Ladakh trip package
the Secret Retreats concierges are ready to tailor your India travels to suit. Of course, the countless different customs, cultures, cuisines and communities found throughout this great country also add to incredible India's ongoing appeal. The birthplace of some of the world's greatest religions and teachings, from Buddhism to yoga, and with a population of more than 1.3 billion people, India always has something to enchant explorers, regardless of whether you are on your very first visit or have already spent months criss-crossing and exploring this continent of a country.
With so much to offer, it's often best to choose one region and dive deep into its delights rather than try to organise a whirlwind tour. Carefully-curated India holiday tour packages from the people who know the country the best – its locals – help you make the most of your precious time. And the Secret Retreats Concierges, Asia locals themselves, always work with community based teams for the best on the ground knowledge and support in each destination.
Discover India from north to south with the best travel packages in India, including
luxury India tour packages
, from Secret Retreats.
Explore History and Culture with Tailor Made Trips in India
Over the millennia, India has naturally woven a rich tapestry of history and culture and our tailor made trips in India unravel and reveal this rich tapestry to you. From ancient kingdoms to contemporary cuisine, history and culture lovers will never tire of the country's colourful past, as well as its art, music and more.
For instance,
Kolkata (formerly known as Calcutta)
, was originally founded as an East India Company trading post and was the capital of India while under the British Raj between the late 1700s to 1911. While no longer the seat of government, today it is known for its slow-life friendly attitude of the locals, grand colonial buildings, established art galleries, interesting temples and vibrant festivals. The city itself offers a lot to discover and is also a good base from which to explore further afield with unique travel packages from Kolkata and holiday packages from Kolkata travelling further afield with a
Darjeeling
trip package from Kolkata strongly recommended by our concierges.
Rajasthan, India's largest state by area, is another hotspot when it comes to history and architecture. Here, one will find a mesmerising land of medieval forts and ancient maharajas, elegant palaces and age-old folklore, the iconic Taj Mahal and countless festivals. North India travel packages and
India Rajasthan tour packages
are highly sought after, often combining stays in heritage hotels and fortress homes with fort tours and camel treks through the enigmatic desert scenery. Whether you're travelling solo, as a couple, with a group of friends or on a family trip to Rajasthan, the fascinating state is often considered one of the best places to experience India's past, present and even future all at once.
Stylish stays with luxury India tour packages
Thanks to historic forts and palaces that have been converted into luxury heritage hotels, an emphasis on service and remarkably affordable rates, India easily lends itself to luxurious escapes. With luxury India tour packages, guests can stay in truly
one-of-a-kind abodes
while experiencing the surrounding region all with a high standard of style and personalised service. Whether you're dreaming of living
like a maharaja from a bygone era
or prefer to travel in contemporary comforts, India sets the scene for memorable luxury holidays.
Feel the intrigue with adventure tour packages in India
Journeying through the mighty Himalayas provides a highly adventurous experience few explorers can pass up.
Trekking tour packages in India
take guests on thrilling mountain routes past rural villages and even more remote vistas. The northern territory of Ladakh and its capital of Leh, often serve as a popular base for adventure trip packages in India and heading into the Himalayas. Framed by snow-capped peaks and home to picturesque
stupas
, an impressive palace, winding paths and a traditional
bazaar
, visitors often select Leh
Ladakh
tour packages from Delhi, moving from the capital city to the rugged northern part of the country and then spending a couple of days in Leh before beginning their Himalayan trek.
Sink into relaxation in southern India
It's no secret that India is an assault on the senses – invigorating and thrilling yet overwhelming at times. Those looking to leisurely spend their days know to make their way south, to the tranquil states of
Kerala
and
Goa
.
Kerala holiday packages India
allow travellers to slowly glide through the region's distinct backwaters on charming hand-built houseboats. A must-do while in the south, these dreamy excursions often include overnight stops and delicious local dishes cooked directly on board thanks to a private chef. Goa, meanwhile, is known for its relaxed beach scene where one can easily spend several days – or perhaps weeks – enjoying the region's chilled out coastline and back-to-nature pleasures. But don't ignore the great cities, and our
luxury holiday packages
in India include a 4 day luxury tour of one its most fascinating cities, the holy city of Varanasi.
Make your journey even more special by booking India holiday tour packages with Secret Retreats
With its massive size and countless destinations and experiences, it can be difficult to know where to begin when it comes to planning an Indian adventure.
Secret Retreats' collection of hand-crafted Indian journeys offer the best travel packages in India, allowing you to rest assured that you'll enjoy a unique, customised experience with a personal touch thanks to our local hosts in each destination. Simply browse the collection of itineraries to see what strikes your fancy or get in touch with the Secret Retreats concierge for personalised planning assistance.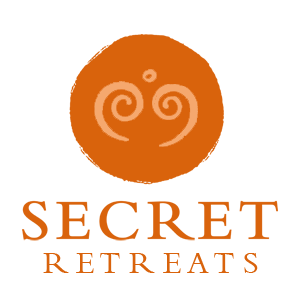 Travel Asia with Secret Retreats
Secret Retreats is a curated community of independent boutique hotel, villas, yachts and river boats keen to share their Asian Homes with travelers, sustainably and responsibly. Conservation of the environment, culture and traditions of Asia is of paramount importance to all in Secret Retreats. A community of like-minded hospitality professionals, we offer our guests authentic travel experiences that go beyond typical offerings to unveil the essence of Asia. Supporting the Asia based hoteliers and hospitality professionals and providing incredible holidays in Asia and tailor-made Asia travel itineraries direct to public ad travel agents.
Get inspired and make savings!
By booking direct with Secret Retreats and enjoy peace of mind from our full on the ground support. Contact our concierge and plan then book your Asia holiday now!
Over 100,000 subscriptions and counting, don't miss out! Subscribe to our newsletter an discover Asia with Secret Retreats