A country rich in history, a country of contrasts and iconic picture postcard landscapes, and a country with boundless options for hospitality, the Secret Retreats curated collection of Vietnam hotels and resorts will assure you sincere hospitality with a true sense of place, the perfect home from home to explore one of
Indochina's most fascinating countries
.
Bound by the South China Sea to the west, Vietnam borders China, Laos and Cambodia, and is separated from Thailand by the legendary Mekong River. A land with winding trade routes and an even longer, meandering history, Vietnam is blessed with rich culture, diversity and charisma. Officially known as the Socialist Republic of Vietnam, this predominantly Buddhist country is heavily influenced by the ancient
Hindu Champa
and
Khmer empires
,
Southern China
and
French colonialists
. Comprising four main regions, which are further divided into 58 provinces and five municipalities, one can explore its entrancing coastlines, verdant mountains, magnificent national parks, vibrant cities, phenomenal cuisine and unique culture all from the comfort of your Vietnam boutique resort.
Indigenous hill tribes and splendid landscapes, including the surreal
Halong Bay
and the nation's capital
Hanoi
, are found in the north, while the ancient city of
Hue
, once home to Vietnam's emperors, filled with royal tombs and pagodas, and small beach towns dot the central coast. Lush forests, mountains and ethnic groups form Vietnam's central highlands. Moving further south,
Saigon
, the country's largest city, is an energetic hive of endless activity. Just nearby, however life slows down to the rhythm of the river in the backwaters of the
Mekong Delta
where winding waterways and endless rice paddy fields emit a dramatically different visual experience.
The delta is not to be missed, and both a stay in a delightful island lodge and a stay aboard a converted river barge plying the Mekong Delta are possible with Secret Retreats.
Hotels in Vietnam?utm_source=sendinblue&utm_campaign=SR_NL_212__04022021&utm_medium=email:
Learn more
Hotels in Halong Bay
---
Learn more
Hotels in Hoi An
---
Learn more
Hotels in Mekong Delta
---
Learn more
Hotels in Saigon
---
Best boutique hotels in Vietnam
For intrepid travellers, it's simple to explore Vietnam's hidden secrets with Secret Retreats thanks to inside access to the finest luxury boutique hotels in Vietnam. From the top hotels in Vietnam in its most-visited destinations to up-and-coming authentic hotels in Vietnam, tucked away in the many hidden corners of the country just waiting to be discovered, you can trust us to show you the finest boutique accommodation Vietnam has to offer.
Itineraries in Vietnam?utm_source=sendinblue&utm_campaign=SR_NL_212__04022021&utm_medium=email:
Plan your luxury holiday in Vietnam
Thrilling and unique, Vietnam's juxtapositions offer excitement and discovery to all travellers. In the fast developing nation, one can enjoy fine-dining, thrilling nightlife and the ultimate luxuries in Vietnam's urban areas. Further afield, far-flung locations are made even more enticing by exclusive Vietnam boutique resorts. The roads that connect these two spaces, and the scenery you will pass by to reach them, is languid, sprawling and idyllic. Around every bend is a breathtaking view to be witnessed or a unique village whose
indigenous peoples
beckon you to learn more about their culture and lifestyles. The modern world may be coming to Vietnam, but many of its rural reaches have yet to receive the memo.
Old and new go hand-in-hand in Vietnam. When planning the ultimate holiday in Vietnam, it's easy to create a diverse itinerary, whether you're planning to stick to one hotspot or tour the length of the country. The top places to stay in Vietnam like
Hoi An
or
Saigon
(also known as Ho Chi Minh City combine the best of
history
,
heritage and culture
with
modern perspectives
and amenities, infusing traditional charms with Chinese and Western colonial influences, and marrying top-tier luxuries with down-to-earth experiences. Other magnificent destinations, like the legendary
Halong Bay
, are distinguished by raw, breathtaking natural splendour providing the perfect place to rest at a Vietnam island resort and just take it all in. Regions like the Mekong Delta captivate with landscapes that offer an artistic mélange of cultivated landscapes, human ingenuity and natural delights – here it's easy to find an authentic hotel as Vietnam offers itself to travellers unvarnished, genuine and infinitely hospitable.
From the peaks of its
lush green mountains
to the distinguished dereliction of its ancient monuments, from its pristine sandy beaches to its jewelled high-rises, Vietnam will astonish you and redefine your expectations of Southeast Asia.
Halong Bay
The scene most often pictured eye when one thinks of Vietnam, Halong Bay is located in the northeast of the country. This
UNESCO World Heritage site
is best enjoyed from the water (or for the truly decadent and adventurous – by helicopter!) as you take in the magnificent sights of the jungle-topped karst limestone towers and unique rock formations. The landscape's many
hidden caves
and
islets
beckon the explorer and those who love the outdoors will find themselves spoiled for choice of activities whilst staying in the area.
We recommend skipping the standard onshore hotels and staying at a unique hotel in Vietnam like the one found on board
a beautifully renovated steamer
or at one of the luxury resorts which dot the edges of the surrounding waters.
Hoi An
Atmospheric and charming
, Hoi An offers the best of many worlds. For such tiny town, it is an impressive cultural hub overflowing with activity and abundant in cafes, restaurants, boutiques, tailors, and little hideaways waiting to be discovered. The city's historic centre, featuring gorgeous architecture contributed by Chinese, Japanese and European traders, is a
UNESCO World Heritage
listed site but the town also sits in between blissful beaches and rural expanses of picturesque rice paddies and hills.
Travellers to Hoi An can choose from any number of unique accommodations in Vietnam, from cute boutique hotels in the city centre to grander resorts, but our recommendation is to venture out to a river hideaway where your hosts will help you to discover the true Hoi An experience.
Saigon
Though Vietnam's most exciting urban hub, old world charm nonetheless permeates Saigon, also known as
Ho Chi Minh City
. In between towering modern buildings you'll find dense streets packed with small shops and traditional eateries. Once the "Peal of the East" fans of colonial architecture will enjoy strolling Saigon's streets and seeing the Notre Dame Cathedral and Saigon Opera House, while history buffs will enjoy The Reunification Palace and Museum of Vietnamese history. The best part of Saigon for any traveler though – besides the tantalising food – is simply enjoying the confluences of old and new, East and West, which define the city.
Luxury hotels in Vietnam abound, and in Saigon your options are endless. For an authentic taste filled with old-world colonial charms, however, we recommend staying along the banks of the Saigon River in
a gorgeously renovated boutique hotel
certainly one of the best luxury boutique hotels Vietnam has to offer.
Mekong Delta
South of Saigon, the Mekong Delta region is where the mother of rivers reaches out to join the South China Sea. Here travellers can experience life in
rural Vietnam
where time seems to move more slowly and the languid pace of the river encourages you to sit back and relax. In Can Tho or My Tho discover
floating markets
, endlessly winding canals and a rich cultural heritage.
Stay right on the Mekong onboard a luxury cruise which can take you up and down the mighty river or rest a while at a
Vietnam island resort amidst the Mekong's waters
where you can enjoy the ultimate hospitality.
Contact Your Secret Retreats Concierge and Start Planning your Holiday in Vietnam
Local knowledge is key when planning your holiday. The Secret Retreats concierges are all locals, Asia is their home, they live in the destinations, they understand the cultures, the cuisines and they know the best places to stay! We are ready to share the best boutique hotels Vietnam has to offer with you. Let the Secret Retreats Concierges unveil the essence of Asia to you...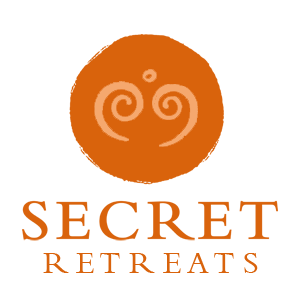 Travel Asia with Secret Retreats
Secret Retreats is a curated community of independent boutique hotel, villas, yachts and river boats keen to share their Asian Homes with travelers, sustainably and responsibly. Conservation of the environment, culture and traditions of Asia is of paramount importance to all in Secret Retreats. A community of like-minded hospitality professionals, we offer our guests authentic travel experiences that go beyond typical offerings to unveil the essence of Asia. Supporting the Asia based hoteliers and hospitality professionals and providing incredible holidays in Asia and tailor-made Asia travel itineraries direct to public ad travel agents.
Get inspired and make savings!
By booking direct with Secret Retreats and enjoy peace of mind from our full on the ground support. Contact our concierge and plan then book your Asia holiday now!
Over 100,000 subscriptions and counting, don't miss out! Subscribe to our newsletter an discover Asia with Secret Retreats