No Thailand holiday is complete without a trip to the mountainous north, an area of stunning natural beauty, rich in history, tradition and fascinating cultures and Secret Retreats have curated the boutique hotel Chiang Mai collection, the perfect shortlist of Chiang Mai hotels, Pai boutique hotels and Chiang Mai luxury hotels.
And with your Secret Retreats concierge on hand to help you book your Chiang Mai accommodation and plan your Chiang Mai holiday, a fascinating, tailormade and experience rich Chiang Mai vacation is guaranteed.
Hotels in Chiang Mai:
Little Shelter
By the River
BOOK
---
Rachamankha
In the City
BOOK
---
Sela Chiang Mai
In the Countryside
BOOK
---
Vana Som
In the Countryside
BOOK
---
Villa 88
In the City
BOOK
---
Reverie Siam
By the River
BOOK
---
An ancient royal city now home to Chiang Mai unique luxury hotels
Chiang Mai is considered locally as Thailand's second most important city, but it was once a capital city in its own right, the home city to the kings of the
Lanna Kingdom
. The literal translation of Chiang Mai is 'New City', founded over 720years ago by King Mengrai after his original capital, Wiang Kum Kam, located on the banks of the river Ping was catastrophically flooded in 1294CE forcing King Mengrai to found his new capital on higher ground a mile or so west of the river's banks. A walled and moated city of almost exactly a square mile this was the home of Lanna kings for generations and is now home to a gem of unique Chiang Mai hotels,
The Rachamankha
, one of the first and best boutique hotels in Chiang Mai.
Itineraries in Thailand:
Boutique small design hotels in Chiang Mai have long looked at Rachamankha for inspiration
For boutique hotels in Chiang Mai look no further than Rachamankha Hotel. Designed, built and owned by one of
Thailand's National Artists for Architecture
, with interiors, gardens and décor designed by the renowned Khun Rooj Changtrakul, the Rachamankha gives guests the sense of staying within one of Chiang Mai's luxury resorts, yet it is a city hotel, with all the convenience of a city centre location. Taking inspiration from the city's Lanna heritage this pinnacle of Chiang Mai small boutique hotels has a sincere sense of place, with 22rooms and 3suites set in 2acres of gardens, a 20mx8m swimming pool a wood lined well stocked library and a gallery, all complimented by the warm, friendly and discreet service from the staff, staying at this Chiang Mai design hotel feels more like staying within a grand Lanna home than simply a hotel Chiang Mai.
Explore the north and stay in a stunning Pai Boutique hotel
Chiang Mai and north Thailand offers a rich variety of experiences so the perfect Chiang Mai holiday would have to include a stay in Chiang Mai and a stay in the countryside. And a personal favourite of the Secret Retreats Chiang Mai concierge would be the town of
Pai
. Set in the Pai river valley, surrounded by mountains and forest lies the
slow-life
town of Pai. Peopled largely by Shan, a tribal group whose range extends across into Myanmar and parts of China, it is famed for its natural scenery, unchanged rural Chiang Mai life and its gentle and often cool climate.
The essential Pai boutique and luxury hotel experience has to be
Reverie Siam
. A charming family run
Pai boutique luxury hotel
, Reverie Siam is set amongst nature, a peaceful riverside location with mountain and river views from the rooms, it is the perfect place for reverie between trips exploring the Pai's surroundings. From natural wonders such as waterfalls and Pai canyon, to tea plantations and hilltribe cultures, there is a lot to experience around Pai. Chiang Mai boutique hotels have inspired the Pai boutique hotels to offer, despite their rural location 2.5hrs drive into the mountains from Chiang Mai, a hospitality experience that compares well to Chiang Mai luxury hotels, with the owners and staff of Reverie Siam offering a quintessential Pai design hotel experience and true sense of place to their guests – Siam reverie guaranteed! Or as our concierge prefers to put it, the perfect place to simply sit and listen to the rice grow.
The personal touch is the keystone to being one of the best boutique hotels in Chiang Mai
Rachamankha hotel Chiang Mai and Reverie Siam Pai hotel pride themselves on the service they provide their guests, while providing luxury unique accommodation in Chiang Mai. Both of these Chiang Mai luxury resorts are
family owned
, with the owners' keen attention to detail ensuring a consistency in the quality of the service standard and guest experience in these Chiang Mai design hotels. From the décor, the properties are decorated with
art and antiques
from the owners' personal collections, to the
cuisine
, with produce sourced locally from artisan growers offering diners a true flavor of the region, to the staff's attention to their guests, our goal within Secret Retreats is to have you feel at home, staying within unique Chiang Mai boutique hotels with the sense of staying in your
home away from home
.
The quintessential Romantic Boutique Hotel Bangkok, Chakrabongse Villas
This riverside property offers the guest a truly unique and truly Thai experience, unlike any other property in Bangkok. A property owned and lived in for generations by the Chakrabongse family, the original house, still standing and still the family home, was built in 1908 by Prince Chakrabongse,
son of King Rama V.
Small Luxury Romantic Hotels in Chiang Mai Come of Age
Chiang Mai and the north of Thailand has long been home to the best and most renowned of Thailand's
artists
, from
architects
to
painters, ceramicists
to
sculptors
, art, aesthetics and the beauty of a simple life are celebrated in Chiang Mai. The open-hearted warmth of northern Thai peoples is renowned in Thailand, and this genuine warmth of the local people makes a trip to Chiang Mai all the more valued and special. These special qualities create the best luxury small romantic hotels in Chiang Mai and with the Secret Retreats curated small hotel collection identifying for you for some of the best boutique hotels Chiang Mai has to offer you need look no further for a unique place to stay in Chiang Mai or Pai.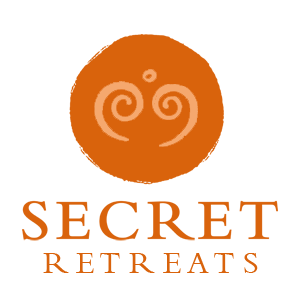 Travel Asia with Secret Retreats
Secret Retreats is a curated community of independent boutique hotel, villas, yachts and river boats keen to share their Asian Homes with travelers, sustainably and responsibly. Conservation of the environment, culture and traditions of Asia is of paramount importance to all in Secret Retreats. A community of like-minded hospitality professionals, we offer our guests authentic travel experiences that go beyond typical offerings to unveil the essence of Asia. Supporting the Asia based hoteliers and hospitality professionals and providing incredible holidays in Asia and tailor-made Asia travel itineraries direct to public ad travel agents.
Get inspired and make savings!
By booking direct with Secret Retreats and enjoy peace of mind from our full on the ground support. Contact our concierge and plan then book your Asia holiday now!
Over 100,000 subscriptions and counting, don't miss out! Subscribe to our newsletter an discover Asia with Secret Retreats