The Secret Retreats selection from the many boutique hotels in Nepal offers the quintessential boutique hotel experience. A warm but professional approach to hospitality, a strong connection to the local community promoting
sustainable and responsible tourism
, and unique experiences that get you closer to the destination and people who call Nepal home. It is our hoteliers' aim to give you a true sense of place and unveil the essence of Asia to you during your stay at a Secret Retreats boutique hotel.
This is the Secret Retreats difference, and Nepal is no different. Our Nepali hoteliers want to share with you the best of Nepal with the breathtaking backdrop of the
Himalayan mountains
framing your stay, luxury holidays in Nepal are assured with the Secret Retreats collection. Hotels in Nepal offer the full bandwidth of the modern hospitality experience, from branded city hotels and resorts to family run mountain lodges or camps, Nepal's hospitality offerings are many which is where the Secret Retreats concierge can help you by sharing with you the best hotels in Nepal and assisting you with planning and booking your Nepal vacation, from the best places to stay in Nepal through to the
essential experiences
.
Hotels in Nepal?utm_source=sendinblue&utm_campaign=SR%20NL%20270%20 %2025032022&utm_medium=email:
Learn more
Hotels in Kathmandu
---
Learn more
Hotels in Pokhara Valley
---
BOOK A SECRET RETREATS BOUTIQUE HOTEL FOR YOUR
HIMALAYA TREKKING & NEPAL HOLIDAYS
Himalaya trekking
has to top the list for all holidays in Nepal, with 8 of the world's 10 tallest mountains in Nepal walking the Himalayas is an incredible, unforgettable experience that most people want to repeat again and again, as they say locally, 'once is never enough'. In fact Nepal regularly tops the top 10 lists including CNTraveller's Best Travel Destination, Rough Guide's Best Countries List and as one of the
Best Ecotourism Destinations
in Asia.
But the experiences don't start and finish at the Himalayan mountains. A country of great variety topographically it is home to both the highest mountain in the world, Everest, and also home to probably the deepest gorge on earth, Kali Gandaki, at over 5,000m deep. With Everest at 8,850m above sea level to the lowest point in the south of the country, Kanchan Kalan, at just 70m above sea level, Nepal has 5 climactic zones ranging from subtropical below 1,200m, temperate between 1,200 and 2,400m, the cold zone between 2,400m and 3,600m, the sub-arctic from 3,600m to 4,400m and finally the arctic zone at above 4,400m.
All this topographical variety provides Nepal with a rich variety of wildlife
from rhinos and tigers in the jungle to red pandas and snow leopards
on the mountains, and of course not forgetting the national flower of Nepal, the rhododendron. The Secret Retreats boutique hotel, the Tiger Mountain Pokhara Lodge, is perfectly placed between valley and mountain an excellent base for your Nepal holidays. Whether walking in Nepal or looking to relax with family and experience the unique Nepali culture the Secret Retreats concierge can assist you with planning your vacation to provide you with a tailormade itinerary to suit you and your travelling companions, family or friends.
Itineraries in Nepal?utm_source=sendinblue&utm_campaign=SR%20NL%20270%20 %2025032022&utm_medium=email:
NEPAL LUXURY HOTELS WITH SECRET RETREATS
Luxury with Secret Retreats is in the quality of the experience not the plushness of the upholstery or the room appointments. Rather than focus on the typical qualities that identify a luxury hotel at Secret Retreats we are looking for a
true sense of place and a sincerity
in the way that hospitality is delivered to the guest that is more akin to the feeling of a visiting friend staying in a beautiful home than simply a guest staying in a luxury hotel. The luxury in Secret Retreats is in the
experience
, a stay in a Nepal luxury hotel with Secret Retreats one has to gain the essence of the destination, to feel at home with those that call the destination home, to achieve the peace of mind that you leave more than footprints and your stay has contributed to the preservation of the
quality of life
of the destination you visited whether contributing to preserving local culture or traditions, or preserving the local environment in some small way. This is the real luxury of a stay in a Secret Retreats member property.
A LAND OF GREAT VARIETY AWAITS YOU
From the immensity of Nepal's topography to the corresponding variety in its climactic zones, Nepal offers the visitor a wealth of variety. All this variety of course provides a great backdrop to a variety of stays, whether planning a Nepal honeymoon, or a family
trekking holiday
or perhaps travelling solo and walking the Himalayas the options for your Nepal vacation are as varied as the country itself. Home to people since Neolithic times Nepal has a rich history spanning 1000s of years much of which is preserved and handed down the generations in the Nepali love of folklore and celebrated in traditional music and dance. While the dominant religion is
Hinduism
Nepal did in fact give
Buddhism
to the world, Siddharta Gautama, the founder of Buddhism was born in Nepal over 2,500years ago. The richness and diversity of Nepali culture is incredible and especially so when one considers the fact that nearly 75% of the total land area of Nepal is in fact mountains, largely of a Himalayan scale. It is then I suppose no surprise that Nepal is also home to one of the world's most famous soldiers, famed for their battle spirit and resilience, the Gurkhas. From the
six seasons of Nepal
- Basanta (spring), Grishma (early summer), Barkha (summer monsoon), Sharad (early autumn), Hemanta (late autumn) and Shishir (winter) – to the rich variety of wildlife living within a variety of biomes, from tropical savannahs on the border with India, to the temperate broadleaf and coniferous forests on the slopes of the Himalayas, to the higher mountain grasslands and shrublands, there is no end to the variety in Nepal. Contact the Secret Retreats Concierge now to start planning your holidays in Nepal and come and experience this rich and fascinating land of variety for yourself.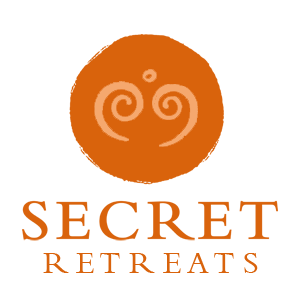 Travel Asia with Secret Retreats
Secret Retreats is a curated community of independent boutique hotel, villas, yachts and river boats keen to share their Asian Homes with travelers, sustainably and responsibly. Conservation of the environment, culture and traditions of Asia is of paramount importance to all in Secret Retreats. A community of like-minded hospitality professionals, we offer our guests authentic travel experiences that go beyond typical offerings to unveil the essence of Asia. Supporting the Asia based hoteliers and hospitality professionals and providing incredible holidays in Asia and tailor-made Asia travel itineraries direct to public ad travel agents.
Get inspired and make savings!
By booking direct with Secret Retreats and enjoy peace of mind from our full on the ground support. Contact our concierge and plan then book your Asia holiday now!
Over 100,000 subscriptions and counting, don't miss out! Subscribe to our newsletter an discover Asia with Secret Retreats