The Republic of Myanmar, or Burma, has promoted a sense of wonder in travellers for centuries. Its diverse people,
unique cultures
, varied cuisines,
incredible scenery
and diverse environments have made it a major tourist destination for travellers for seven decades. Its scenery is breath-taking, truly pristine beaches blessed with Myanmar luxury resorts, Burma hotels redolent of the days of George Orwell, tranquil lakes, mystery filled mountains and rain forests. Its history since the Second World War has been far from straightforward, it remains a challenge to the adventurous, but increasingly a destination of choice to the discerning traveler.
Secret Retreats strives to enhance the Myanmar traveller's stay by working directly with
local hoteliers and communities
, people who cherish their region, proactively support the preservation of its environment, and are eager to share their traditions and knowledge with visitors.
Hotels in Myanmar burma?utm_source=sendinblue&utm_campaign=SR%20NL%20248%20 %2008102021&utm_medium=email:
Learn more
Hotels in Inle Lake
---
Learn more
Hotels in Mandalay
---
Learn more
Hotels in Mergui Archipelago
---
Hotels in Mergui Archipelago
---
Learn more
Hotels in Rakhine State
---
Experience some of the Best Hotels Myanmar has to Offer in the Former Capitol
Yangon
is a tropical city with over five million residents, but its feeling is that of a village where people have time for you. As the largest city in the republic, many of the best hotels in Myanmar are found in and around Rangoon. Any Myanmar hotel in Yangon will have Orange Cake on its menu, and more modern ones even offer this delight free of gluten – it really is a zesty romp round your taste buds and your Secret Retreats hotelier will let you know where
the best hotel Myanmar
has is currently offering the best.
Itineraries in Myanmar burma?utm_source=sendinblue&utm_campaign=SR%20NL%20248%20 %2008102021&utm_medium=email:
The Second City of Myanmar has an Abundance of Luxury Resorts and Boutique Hotels
With over one and a quarter million inhabitants,
Mandalay
is larger than the capital Naypyidaw. Seen as the cultural capital, it is the hub of Northern Burma and the pearl of the Irrawaddy. Secret Retreats has long forged links with Myanmar boutique hotel owners.
Ethnic diversity
is a feature of Burma, and Mandalay accommodates a vibrant mix of peoples and cultures. The city's heritage means many Myanmar luxury resorts are found here, those seeking the quaint
colonial charm of a boutique hotel
Myanmar will not be disappointed.
Explore the Ancient Kingdom of Bagan with Secret Retreats
Rivalling Indonesia's Borobudur and Cambodia's Angkor Wat, for over 1,000years
Bagan
has been a place of worship, reverence and remembrance. A photographer's paradise at sunrise or sunset, over 2,000 Buddhist monuments stretch across the plain as far as the eye can see, ancient ruins crumbling against more complete
temples and stupas
, earth tones and fired brick, stucco and beautifully carved and rendered Buddhist iconography, the plains of Bagan are a must see. As with Mandalay or any Myanmar holiday the wise traveller will consult a Secret Retreats concierge to plan
and make the most of their stay.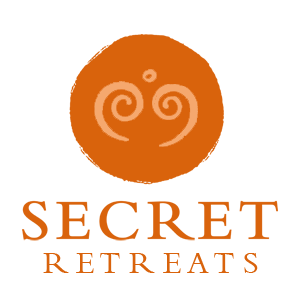 Travel Asia with Secret Retreats
Secret Retreats is a curated community of independent boutique hotel, villas, yachts and river boats keen to share their Asian Homes with travelers, sustainably and responsibly. Conservation of the environment, culture and traditions of Asia is of paramount importance to all in Secret Retreats. A community of like-minded hospitality professionals, we offer our guests authentic travel experiences that go beyond typical offerings to unveil the essence of Asia. Supporting the Asia based hoteliers and hospitality professionals and providing incredible holidays in Asia and tailor-made Asia travel itineraries direct to public ad travel agents.
Get inspired and make savings!
By booking direct with Secret Retreats and enjoy peace of mind from our full on the ground support. Contact our concierge and plan then book your Asia holiday now!
Over 100,000 subscriptions and counting, don't miss out! Subscribe to our newsletter an discover Asia with Secret Retreats