Thai and Lao Country Routes
- A Secret Retreats journey -
---
---
This journey has been personally designed by Lamphoune Voravongsa
Thailand and Laos have many common points or similarities: we share the Mekong, we share a genuine smile and sense of hospitality, we share Buddhism and a cultural heritage... we invite our guests here to discover the beauty of our country sides.
All our itineraries have generally been constructed on the basis of the rooms that have the most charm or best view, and not necessarily the first prices, nor the most expensive suites.
We can of course adjust according to your request.
---
Highlights of the Journey:
Highlights of the Journey:
A night in Bangkok, one of Asia's iconic cities.
Stay in a private riverside residence near Ayutthaya.
Enjoy a taste of the region with local cuisine and market tours.
Visit the ancient cities of Ayutthaya and Sukhothai.
Experience the rich cultures of Chiang Mai and Luang Prabang.
Stay in a royal residence in Luang Prabang.
Cruise on the mighty Mekong river along the border of Thailand and Laos.
A voyage of discovery through the birthplace of modern Thailand and the ancient kingdoms of Laos, Lanna and Siam. Explore and enjoy the rich and diverse cultures and lifestyles of these timeless regions, from the hilltribes of northern Thailand and northern Laos to the life along the rivers of central Thailand and the enigmatic Mekong. A journey to the heart of Thailand's and Laos's heritage and history.
---
NEED HELP ?
Contact the concierge on
---
Your Journey Day by Day
12 Days / 11 Nights from
2,875 USD
/pax
based on 2 Parents + 2 kids sharing
Arrival at Bangkok airport. A chauffeur will meet you from your flight and take you to the Cabochon Hotel and Residence. No fixed program, your free time to explore Bangkok. Our concierge will be ready to recommend what to see and where to dine as required.
Overnight in a 2-bedroom Suite
HOTEL:
CHAKRABONGSE VILLAS (GARDEN SUITE) 4* BOUTIQUE
Day 2 :
Bangkok – Ayutthaya - Suphanburi – Bohemian Residence (B/L/D)
After breakfast at the hotel, your driver and guide will be ready to take you to Ayutthaya, the first capital city of Siam. Your guide will escort you to the main sites of interest including: Wat Phra Si Sanphet, the symbol of Ayutthaya within the walls of the former royal palace, Wat Mongkhon Bophit, Wat Yai Chai Mongkol and its revered reclining Buddha and Wat Chaiwatthanaram by the river.
After lunch in a local restaurant you will head north to Suphanburi by road before embarking on a 20minute river cruise to your home for the next two nights, The Bohemian's Residence. Your private 2-bedroom villa overlooks the river and includes a living room, terrace, swimming pool 13.5 x 3.5m and garden. The boat is available anytime and the housekeeper is at your service, discreet but always present. Your guide is also on hand if required.
Afternoon tea and dinner will be served at the villa, poolside, riverside or in the dining room as you prefer.
HOTEL:
The Bohemian's Residence
Day 3 :
The Bohemian's Residence (B/L/D)
We recommend discussing your preferred program of the day with your guide one day in advance. You may choose to simply relax and enjoy your villa, or perhaps just go for a stroll or cycle ride in the village…We would recommend an early rise to give alms to the monks from the local temple and witness this ancient and daily Buddhist ritual, returning to your villa for breakfast. And fishing on the river with a local's guidance to ensure a good catch is not to be missed and you can cook and enjoy your catch of the day, fish and shrimp, that evening.
Lunch at the villa, unless you prefer to find a local eatery by boat along the river... Enjoy a nap on your terrace, or by the pool, to the sound of the gently flowing river. Later take the boat upstream with your guide to meet the monks of a local temple and enjoy the simplicity of life along the river's peaceful banks.
Dinner served at the villa, perhaps including your fisherman's catch of the day too.
HOTEL:
The Bohemian's Residence.
Day 4 :
The Bohemian's Residence – Samchuk – The Bohemian's Residence (B/L/D)
Enjoy a leisurely breakfast after which your guide will take you to visit Samchuk, a neighbouring town, famed for its traditional market. Unchanged for centuries, Samchuk's market is a charming place to witness local life, stroll the market's alleyways and explore the wooden shops over the river with your guide on-hand to answer your questions or help you shop and chat with the locals. Lunch will be in a local restaurant next to the market before returning to the villa in the afternoon. Dinner will be served at the villa.
HOTEL:
The Bohemian's Residence
Day 5 :
The Bohemian's Residence – Uthai Thani – Sukhothai (B/L)
Today you leave your riverside residence and head to Sukhothai, the city that gives its name to the golden age of Thai culture. You will depart after breakfast first stopping at the rural town of Uthai Thani an area of unspoiled natural beauty where local life has revolved around the river for centuries. Your first stop will be the Thasung Temple elegantly covered with small pieces of mirrored glass. You will then leave by boat for a short cruise on the beautiful river Sakaekrang to see the local riverside lifestyles and the famed floating gardens. Lunch will be served during the cruise. After the cruise, you will continue the drive to Sukhothai, reaching your hotel at the end of the afternoon. Dinner at your leisure
HOTEL:
SRIWILAI SUKHOTHAI RESORT (SUPERIOR ROOM) 4* BOUTIQUE
Day 6 :
Sukhothai - Lampang - Chiang Mai (B/-/-)
Today will be devoted to visiting ancient Sukhothai, the first capital city of Siam and also named as Thailand's golden age. Your visit will start at the Sukhothai Historical Park, a protected and preserved area of archeological remains and enigmatic ruins of once glorious royal residences and temples housing Buddha images of the Sukhothai period. Taking a bicycle around the park is the best way to see this city's remains – electric trams are also available to tour the park. Wat Mahathat, Wat Sa Si so photogenic on its small island, and the unmissable Wat Si Chum which adorns the majority of Sukhothai's postcards with its 15 m "speaking Buddha". You will have time to stroll at your own pace enjoying the ruins set within lawns, ponds and shady trees before returning to your hotel and commencing the journey onward to Chiang Mai reaching your hotel by the early evening after an approximately 4hour drive across rural Thailand to the northern capital.
HOTEL:
RACHAMANKA HOTEL (SUPERIOR ROOM) 4* BOUTIQUE
Day 7 :
Chiang Mai (B/L/-)
Your guide and driver will meet you at the hotel at 0830 and take you to the Ancient Lanna House on the Ping River where your samlor drivers will be waiting for you. You will cross the nearby Iron Bridge and head by samlor to the Sanpakoy Market. Your guide will take you through this local market where you will have the chance to taste some of the delicacies for sale here. Re-joining your samlors you will head through the backstreets of Chiang Mai to Wat Ket Karam to visit their museum of old Chiang Mai. From here you will cross the river via the Chansom Memorial Bridge and hear the story of the different bridges that used to span the Ping River. Strolling through the most famous markets of Chiang Mai, the adjoining Warorot and Ton Lamyai markets, your guide will show you the typical Northern Thai delicacies for sale here. You will also visit a Chinese pagoda within the market where your samlor drivers will be waiting for you. Next stop will be Wat Mahawan, a beautiful temple in Burmese and Lanna style. In time for lunch, you will dine at a riverside Thai restaurant.

After lunch you will enter the old city within the moat. Here you will visit the spectacular temples of Wat Chedi Luang and Wat Phra Singh where you will have the chance to meet a Buddhist monk if you wish before returning to your hotel to relax for the rest of the afternoon. We will be happy to make recommendations for dinner – dinner is not included in this day's program.
HOTEL:
RACHAMANKA HOTEL (SUPERIOR ROOM) 4* BOUTIQUE
Day 8 :
Chiang Mai – Chiang Rai (B/L/-)
An early departure, your guide and driver will meet you at the hotel at 0700. It will be a long day. First stop is Doi Suthep, the mountain which forms the backdrop of Chiang Mai where you will visit Wat Prathat Doi Suthep, Chiang Mai's most revered temple. At the foot of the mountain you will stop at the shrine to Kruba Srivichai. Kruba Srivichai is known as the "engineer monk" it was under his guidance that his followers constructed the road up to Wat Prathat Doi Suthep in 1935. On arrival at the temple there is a 300step Naga staircase to the temple entrance (a funicular railway is available if walking is difficult). Your guide will take you around the temple and on a clear day the views from the temple over Chiang Mai are spectacular. From the temple you will head on to Chiang Rai stopping at Mae Kachan Hot Springs to take lunch at a local restaurant.

After lunch you will have a chance to visit, Elephant Valley, a unique new project where you can observe and learn about Thai Asian elephants. The last stop before arriving at your hotel will be Wat Rong Khun, the famous "White Temple" an artist's interpretation of a Thai Buddhist temple. It was designed and built by a famous Thai artist, Khun Chalermchai Kositpipat in 1997. Arriving at your hotel, Phu Chai Sai Mountain Resort, by late afternoon.
HOTEL:
ATHITA THE HIDDEN COURT (SUPERIOR PAGODA VIEW ROOM) 3* CHARM
Day 9 :
Chiang Rai – Chiang Khong - Houay Xai - Pakbeng (B/L/D)
Your guide and driver will meet you at the hotel at 0700 to take you to Chiang Khong to start your Mekong cruise. The Thai team will take you to the Thai immigration where you will complete immigration procedures to cross the border (over the river bridge) where you will be met by a representative of Luang Say Cruise who will transfer you and your luggage to the Lao Immigration office. On completion of your Laos immigration formalities the Luang Say team will take you to the boat in time for a 09.30 departure.
The boat will peacefully descend the river, passing through pristine forest landscapes before your first stop at an ethnic village to see traditional crafts and a lifestyle unchanged for centuries. Lunch, buffet style with a choice of Laotian dishes, will be served on board at 12:30. The boat will arrive in Pakbeng just before sunset where you will spend the night in the Luang Say Lodge. Dinner will be served on the terrace of the lodge overlooking the Mekong.
Day 10 :
Pakbeng- Luang Prabang (B/ L/ -)
A riverside breakfast from 07:00 on the lodge's terrace before rejoining the cruise at 08:00. Continuing the descent downriver with a stop before lunch at a village which distills traditional Laos rice liquor. Lunch will be served on board at 12:30. Arriving at Pak Ou, the last stop before Luang Prabang, you will visit the Tam Thing Cave or better known as the "Thousand Buddha Cave", a site of pilgrimage for Buddhists for over 100 years. The cave now houses over 2,500 images of Buddha. The cruise will arrive in Luang Prabang at 17.00, where you will be met at the pier and transferred to Satri House. Recommendations for dinner will be available – dinner is not included in this day's program.
HOTEL:
SATRI HOUSE (DELUXE ROOM) 4* BOUTIQUE
Day 11 :
Luang Prabang (B/-/-)
Free day at your leisure.
HOTEL:
SATRI HOUSE (DELUXE ROOM) 4* BOUTIQUE
Day 12 :
Luang Prabang – Departure (B)
Departure day - transfer to Luang Prabang Airport is 15minutes by car from Satri House.
---
Extension:
Your Accommodation on this Asia Travel Itinerary
---
Sriwilai Sukhothai Resort
Thai and Lao Country Routes
12 Days / 11 Nights
based on 2 Parents + 2 kids sharing
---
The total price includes:
Accommodation based on four people sharing as indicated a large room or two rooms.
All meals specified in the programme (B = breakfast, L = lunch, D = dinner).
All transfers as specified, in private car or air-conditioned van.
All excursions as specified in the programme.
All entry fees.
A guide service for all excursions.
The total price does not include:
International flights.
Meals not specified in the programme.
All services not specified in the programme.
Fees for Lao visas ($30 - $40) USD per person (depending on nationality) plus one passport photo.
All insurances including cancellation insurance/ travel insurance/ repatriation or lost luggage insurances.
All tips.
---
This Secret Journey was designed in cooperation with Lamphoune and Green Trails (License 24/00060).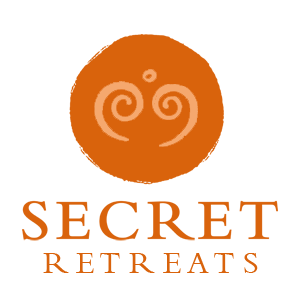 Voyagez au cœur de l'Asie avec Secret Retreats
Secret Retreats est une communauté d'hôtels de charme indépendants, de villas, de croisières en mer ou sur les fleuves d'Asie, dont les propriétaires partagent tous une même passion du voyage, de leurs cultures et traditions et aiment à les faire découvrir de manière responsable. Cette volonté de préserver l'environnement, la culture et les traditions dans lesquels nous vivons ici est essentielle pour nous tous dans un monde où le danger est l'uniformisation et le non-respect. Professionnels de l'hôtellerie aux valeurs communes, nous souhaitons vous offrir des expériences de voyages authentiques et originaux qui vous feront découvrir l'essence même de l'Asie.

Laissez-nous vous inspirer et prendre soin de votre portefeuille en même temps!
Réservez directement avec Secret Retreats et partez en toute tranquillité avec notre assistance sur le terrain. Contactez nos conseillers voyages et planifiez avec eux un voyage inoubliable en en Asie!
Plus de 100 000 personnes reçoivent déjà nos newsletters pour découvrir l'Asie. Ajoutez-votre email: