Sri Lanka: 50 Shades of Green
- A Secret Retreats journey -
---
---
This journey has been personally designed by Madushan, general manager of Gal Oya Lodge
and planner of this itinerary
All our itineraries have generally been constructed on the basis of the rooms that have the most charm or best view, and not necessarily the first prices, nor the most expensive suites.
We can of course adjust according to your request.
This Sri Lanka journey is an action-packed itinerary through the island's wonderful, varying landscapes and will satisfy those seeking something more than just a beach holiday. This also takes you deep back into history to gain a better understanding of the island's remarkably rich cultural and religious history. The itinerary is designed also to uncover lesser-known, off-the-beaten track in Sri Lanka which is home to a myriad of remote boutique hotels where you can see the hidden side to this most diverse of island. Explore both of the striking rural beauty, and also its spectacular wildlife. If you are looking to travel off-the-beaten-track and discover the beauty of Sri Lanka at your own pace then this itinerary is ideal for you. It combines an active holiday exploring the hidden country side of the hill country in Kandy, the remote National Parks of Gal Oya, with perfect relaxation at Galle at the end of the trip.
NEED HELP ?
Contact the concierge on
---
Your Journey Day by Day
7 days / 6 nights from
2,270 USD
/ person
based on 2 people traveling together and sharing the same room
Day 1 :
Airport – Kandy (- / - / -)
On arrival at Colombo International Airport you will be met by your driver who will escort you to your private vehicle and on to your hotel in Kandy. Transfer time is around 4 hours. Take your time for check-in, visit the house, the gardens... refresh by the pool. The rest of the day is yours.
HOTEL:
Kandy House (Ultra Room)
Spend the day exploring Kandy, the last capital of the ancient king's era of Sri Lanka. Visit the Temple of the Tooth, one of the most sacred sites for the Buddhist population and one of the most iconic buildings on the island. Experience holy Buddhist ceremonies where offerings are made to Buddha's tooth. Take a walk around Kandy lake and explore the nooks and crannies of the city by foot. Visit Peradeniya Botanical Gardens, renowned for its fine collection of orchids, a stately avenue of royal palms and the extraordinary, aptly named cannonball fruit tree. This is a much acclaimed botanical garden, which is also good for birds. It is bounded on three sides by the Mahaveli River, which snakes around the 60-hectare gardens. Before its use as a botanical gardens it had served as a royal pleasure garden. Peradeniya is the second largest botanical garden in Asia. It has an orchid house, which botanists should visit. In 1905 an avenue of palms were planted and now is one of the most photographed places in the gardens. The oldest tree here is a 150 year old double coconut tree. The Giant Fig tree on the Great Lawn is another notable tree. During World War II, it served as a base for Lord Mountebatten. Today it is a haunt for day trippers, botanists and birdwatchers. Our guide will make recommendation for the restaurants. Evening at the hotel.
HOTEL:
Kandy House (Ultra Room)
Day 3 :
Kandy – Gal Oya Park (B/ L / D)
Today you will be transferred to Gal Oya Lodge, a stunning, quasi-African-style safari lodge set in Sri Lanka's beautifully untouched Gal Oya National Park, towards the east of the island. Established in 1954, serving as the main catchment area for the Senanayake Samudraya, the park is Sri Lanka's largest reservoir in the island. This wildlife park is comprised of four separate protected areas scattered around the reservoir, which covers 63,000 hectares of land, and houses a vast range of Sri Lankan wildlife including axis deer, sambar, muntjac, water buffalo, wild boar, toque macaque, mugger crocodile and the rare star tortoise, as well as the elusive Sri Lankan leopard. The park is also home to over 150 species of bird, rare Ayurvedic plants used in traditional Sinhalese medicine, and a large elephant population. The driving time is 3 hours. Dinner will be served at the lodge.
HOTEL:
Gal Oya Lodge (Ampara Bungalow)
Day 4 :
Gal Oya Park (B/ L / D)
Away from the more trodden routes, the Gal Oya National Park is a hot-bed of the country's eclectic wildlife and at certain times of year there can be herds of up to 40 elephant. Its bird-life is the envy of any other park on the island and leopard, though perhaps more easily spotted in the crowded parks, are sometimes seen. Start the morning with a boat safari across the Senanayake Samudraya and sail between the small islands that are dotted across the water. This serene experience is made more magical by the sight of lone elephants swimming between the islands at sunset, one of the most enchanting things you will witness in Sri Lanka. In the late morning head out on a jeep safari and trek through the Nilgara territory of the park followed by a picnic lunch. Quiet evening and dinner at the lodge.
HOTEL:
Gal Oya Lodge (Ampara Bungalow)
Day 5 :
Gal Oya Park - Galle (B/ - / -)
Today you will take the long drive to the south-west coast of the island. Transfer time is about 6 hours. You will settle down in the heart of Old Galle, at the Fort Bazaar. In later afternoon, walk round the town and enjoy the sun set from the Fort - a UNESCO world heritage sites. Visit the Bastians including the Sun, Moon, Star, Zwart (with the old water-gate and hidden entrance identified as the Santa Cruz Bastion of the Portuguese), Akesloot (where the first Breadfruit tree was planted by the Dutch), Old Gunpowder Magazine, Aeloes, Triton, Neptune and other Bastians. Walk in the narrow streets, including the Lighthouse Street (Zeeburg Street), Leyn-Baan Street (Lijnberg meaning rope walk), and Modarabaay Street (Modder-baai meaning Mud bay) see the Old Dutch Houses, private Museum where Dutch period antiques could be seen and part of the Old sewage system that emptied to the sea with the high/low tide.
HOTEL:
Fort Bazaar (Upper Suite)
Days 6 :
Galle (B/ - / -)
Spend the day discovering the historic Galle Fort, a delight to explore on foot, an endlessly exotic old trading port blessed with imposing Dutch-colonial buildings, ancient mosques and churches, grand mansions and museums. Wandering its rambling lanes you'll pass stylish cafes, quirky boutiques and impeccably restored hotels owned by local and foreign artists, writers, photographers and designers.
HOTEL:
Fort Bazaar (Upper Suite)
Day 7 :
Galle- Airport (B/ - / -)
After breakfast and check out, your trip in Sri Lanka comes to an end, or we can plan some extensions. We hope you have experienced some unforgettable memories. You will be collected in good time and taken to the airport for your flight.
---
Extension:
Sri Lanka: 50 Shades of Green
7 days / 6 nights
based on 2 people traveling together and sharing the same room
---
The total price includes:
Accommodation for 6 nights
All meals as mentioned in the program
All transfer from airport, to airport and all destinations visited (private A/C car)
Guided visit, activities and excursions mentioned in the program
English speaking guide for local sight-seeing
All Taxes

The total price does not include:
International flights to and from of Colombo
Extra activities and meals not mentioned in the program
Travel insurance

---
This Secret Journey was designed in cooperation with Madushan and Indigo Explorer (License TA/2020/0149).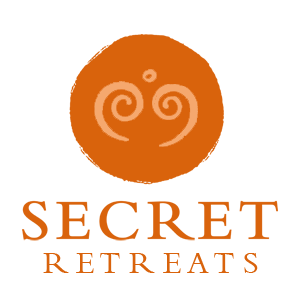 Voyagez au cœur de l'Asie avec Secret Retreats
Secret Retreats est une communauté d'hôtels de charme indépendants, de villas, de croisières en mer ou sur les fleuves d'Asie, dont les propriétaires partagent tous une même passion du voyage, de leurs cultures et traditions et aiment à les faire découvrir de manière responsable. Cette volonté de préserver l'environnement, la culture et les traditions dans lesquels nous vivons ici est essentielle pour nous tous dans un monde où le danger est l'uniformisation et le non-respect. Professionnels de l'hôtellerie aux valeurs communes, nous souhaitons vous offrir des expériences de voyages authentiques et originaux qui vous feront découvrir l'essence même de l'Asie.

Laissez-nous vous inspirer et prendre soin de votre portefeuille en même temps!
Réservez directement avec Secret Retreats et partez en toute tranquillité avec notre assistance sur le terrain. Contactez nos conseillers voyages et planifiez avec eux un voyage inoubliable en en Asie!
Plus de 100 000 personnes reçoivent déjà nos newsletters pour découvrir l'Asie. Ajoutez-votre email: