Ladakh
- A Secret Retreats journey -
---
---
This journey has been personally designed by Jigmed Wangchuk Namgyal, owner of Stok Palace, restored and converted his home into a Heritage Hotel with the idea to preserve and share the tangible and intangible cultural heritage of Ladakh. He has lived all his life in Ladakh and shares with us here some of the best secrets to discover the Indus and Nubra Valleys. The itinerary can be modified to fit a 7 days/6 nights program or add one more property like Nimmu House (upon arrival to Ladakh-lower altitude). This itinerary can also be a continuation from Kashmir 5 days/4 nights program around Srinagar and Dal lake.
An expert (a leading naturalist from Ladakh, or a wildlife photographer) can also escort you during these itineraries, with an extra charge.
All our itineraries have generally been constructed on the basis of the rooms that have the most charm or best view, and not necessarily the first prices, nor the most expensive suites.
We can of course adjust according to your request.
---
Highlights of the Journey:
Indus Valley
Hemis Monastry
Nubra Valley
As you journey along the roads once trodden by Tibetan monks and steeped in legends, discovering the richness and beauty of The Indus and Sham Valleys, you will feel as if you have been transported back in time. The Indus Valley is in the heart of Ladakh. Surrounded by picturesque valleys and Tibetan style architecture it is home to the Ladakhi Buddhists and their gentle Tibetan culture. At a relatively low altitude of 3400m, life in The Sham Valley is more gentle than that of the high pastures of Changtan or the valleys of Zanskar. The Sham Valley is famous for the richness and diversity of its wildlife, both flora and fauna. It is here in The Indus and Sham Valleys that you will visit some of the most celebrated and beautiful monasteries of Ladakh.
---
NEED HELP ?
Contact the concierge on
---
Your Journey Day by Day
9 days / 8 nights from
1,600 USD
/person
(short version 7 days / 6 nights available also
)
based on 2 person sharing the same room
Day 1 :
Leh Airport - Stok (3,500m elevation) (-/L/D)
Our driver will meet you from your flight at the Kushok Bakula Rimpochhe airport in Leh. From here it is a 40-minute drive to the heritage hotel Stok Palace, in the village of Stok, in the Indus Valley. Soak in the landscape as you acclimatise to the high elevation. We recommend to rest, drink lot of water, tea, juices. Lunch will be served in the Apricot orchard. After the lunch, no activity. Simply relax and spend the afternoon to breathe the pure air, read a book or walk around the property. Share a drink at the bone fire place before the dinner served at the hotel.
After the breakfast, we propose you to stroll slowly through the village to understand the Ladakhi lifestyle. On the way we stop at a pashmina weaving unit and we may be invited into villagers houses also for some tea. We walk back to the Palace for lunch. In the afternoon, we explore the Palace to attend prayers in the Royal temple, visit the Museum and walk through the many rooms of the Royal Palace.
Dinner will be served in the Royal Kitchen.
This morning we rise early with the sun and we drive right away to attend prayers at Thiksey monastery. We continue with a traditional Ladakhi breakfast, served at a farm, then we go to visit Hemis Monastery and Gotsang meditation retreat with a learned monk, who will takes us through the history and legacy of Tibetan Buddhism and the origins of this particular monastery. We share a simple lunch with the monks of the monastery. In the afternoon, we cycle along the Indus River and will reach a secret scenic spot right on time for sunset. Back to the palace, the dinner will be served around a bonfire under a star studded sky.
Day 4 :
Stok – Kardung La (5,600m) – Nubra Valley (B/L/D)
After the breakfast you will start at 08.30 to the Nubra valley. This will be a long journey drive to Summur (around 6 hours). You will cross the Kardung La, one of the highest motorable road in the world at 5600m, tracing the erstwhile Silk Roads. En route, have a walk on the Hundar sand dunes with the native Bactrian camels the views are almost reminiscent of the Sahara - if your imagination allows you to momentarily conceal the snowy peaks. For lunch, enjoy a real Farm to Table Ladakhi experience with an enterprising agriculturist, followed by a guided nature walk to understand the flora of this region. We continue the drive to reach Summur Village and check in at Lchang Nang Retreat (3000m). Sumur is a quaint mountain village situated at the confluence of the Shayok and Nubra rivers. Enjoy a walk in the village, before a relaxing yoga session or a massage if you prefer (extra charges apply). Dinner, bone fire and stars gazing through a telescope at Lchang Nang Retreat
HOTEL:
Lchang Nang Retreat
Day 5 :
Nubra Valley (3,200m) (B/-/D)
After a morning yoga session, have your breakfast and start your Nubra valley exploration day. You will drive to Yarab Tso Lake, situated around 15 km from the sacred 600-year old Diskit Monastry. After a hike of around 20 mins, the sight of this holy lake is really captivating, with crystal clear fresh water underneath the rocky and barren terrain. We continue with the visit the biggest petroglyph site of Ladakh at Murgi, where the carved rocks are bearing rare inscriptions telling us story from Kushan period and Bronze Age.
A picnic is set for lunch. In the afternoon, we walk to a waterfall to enjoy the view on the valley and continue to Ensa monastery, a jewel hanging at the mountain, then we take a small road to Charasa, an old palace of the Nubra king. Back to the hotel to rest and enjoy the dinner and the bone fire.
HOTEL:
Lchang Nang Retreat
Day 6 :
Nubra Valley (3,200m) (B/L/D)
Today we get closed to the border of Pakistan, in the district of Turtuk – a small portion of the former State of Baltistan, incorporated in Ladakh. After an early breakfast, we drive to the last northernmost village of India - Turtuk - where the ethnicity and language of the local folk change every kilometre. For centuries, Baltistan consisted of small, independent valley states connected by trade, common beliefs, cultural bonds and language. Baltistan was known as Little Tibet. A traditional Balti lunch will be served, before exploring the villages of Yul and Ferol, on the way back to Summur. Rest and dinner at Lchang Nang.
HOTEL:
Lchang Nang Retreat
Day 7 :
Nubra Valley (3,200m) (B/L/D)
After a morning yoga session and an energizing breakfast, we depart for a walk through Kyagar village and a visit to the kitchen of an aristocratic family of the Nubra valley, to understand how food is preserved and prepared in a country where temperature are negative for many months of the year. We then continue with a visit to Samstaling monastery which was founded 180 years ago in 1841 by Lama Tsultim Nima. The Monastery serves to more than 50 monks with the daily needs. The inside halls are lined with wall paintings representing Buddha and his lectures, Dharamchakra, the Four Heavenly Kings and many other facts of Buddhism. We drive back to the hotel for a lunch in the garden or by the river. Relax all afternoon. At sunset we will walk through the sand dunes of Sumyur for some high altitude bird watching. Dinner and bone fire back at the hotel for the last night in Nubra.
HOTEL:
Lchang Nang Retreat
Day 8 :
Sumur –Warila Pass – Stok (B/L/D)
Have a breakfast before start to follow the Shyok valley road and cross the Wari La (5400m) on the way to Leh, to the ancient capital of Ladakh. The Wari la pass is a less travelled road and hence wildlife still inhabits the region, if lucky we may get to see Marmots, Pikas, Hares and Eagles. On the way we may stop to visit Chemdray monastery. Lunch in Leh and some shopping for souvenirs if you like, then we head to Stok village and settle at Chulli Bagh, a villa situated in a green oasis of Apricot and Willow trees, just below Stok Palace. Rest for a while and dinner will be served at the lounge.
Day 9 :
Stok – Leh Airport (B/-/-)
After breakfast, departure from the villa to the airport.
End of services.
---
Extension:
Ladakh
9 days / 8 nights
(short version 7 days / 6 nights available also
)
based on 2 person sharing the same room
---
The total price includes:
Hotel accommodation for 8 nights
Meals as detailed in the program
All transfers and transport included as per stated in the itinerary
All activities and excursions mentioned in the program (including cycling along the Indus, lunch with an agriculturist, tour with a monk, yoga...)
An English speaking local guide to assist you whilst on tour
Inner line permit for the Nubra valley
The total price does no include:
International and Domestic flights to and from of Leh
Airport tax (if any)
Meals not included in the program
Alcoholic beverages
Medical and Travel Insurance
---
Journey designed in cooperation with Jigmed and Frozen Himalayas (License TRM / TRL 354 / 2013)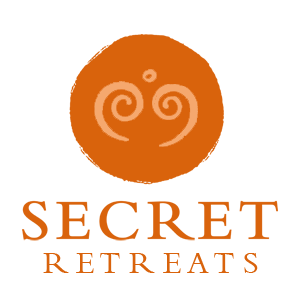 Voyagez au cœur de l'Asie avec Secret Retreats
Secret Retreats est une communauté d'hôtels de charme indépendants, de villas, de croisières en mer ou sur les fleuves d'Asie, dont les propriétaires partagent tous une même passion du voyage, de leurs cultures et traditions et aiment à les faire découvrir de manière responsable. Cette volonté de préserver l'environnement, la culture et les traditions dans lesquels nous vivons ici est essentielle pour nous tous dans un monde où le danger est l'uniformisation et le non-respect. Professionnels de l'hôtellerie aux valeurs communes, nous souhaitons vous offrir des expériences de voyages authentiques et originaux qui vous feront découvrir l'essence même de l'Asie.

Laissez-nous vous inspirer et prendre soin de votre portefeuille en même temps!
Réservez directement avec Secret Retreats et partez en toute tranquillité avec notre assistance sur le terrain. Contactez nos conseillers voyages et planifiez avec eux un voyage inoubliable en en Asie!
Plus de 100 000 personnes reçoivent déjà nos newsletters pour découvrir l'Asie. Ajoutez-votre email: