Across the Peninsula
- A Secret Retreats journey -
---
---
Olivier & Kiet built Le Passe Temps boutique "maison d'hôte" some 15 years ago - a hidden place by the sea in Krabi, away from the crowd but easy to tour from, a blend of authenticity and comfort. With this program, they share their best secrets off the beaten tracks from the beach of Khanom to the island of Koh Phra Thong.
All our itineraries have generally been constructed on the basis of the rooms that have the most charm or best view, and not necessarily the first prices, nor the most expensive suites.
We can of course adjust according to your request.
---
Highlights of the Journey:
Pink Dolphins
Khao Sok National Park
Koh Phra Thong and its savannah
This 500 kilometers tour over 7 days will take you from the Gulf of Thailand to the Andaman Sea, a world famous area known as the Devil's Neck, and more accurately as the Kra Isthmus. The itinerary will cross a bit south of the peninsula narrowest point, from the low lands on east side through the mountainous national parks of Klong Phanom and Khao Sok, down to the islands on west side. Cheow Lane Lake, in Khao Sok, is a 185 km2 dam reservoir floaded in 1987, surrounded by the oldest evergreen rainforest. Staying overnight on the lake floating bungalows is a true privilege and the opportunity to observe the most pristine flora and fauna.
---
NEED HELP ?
Contact the concierge on
---
Your Journey Day by Day
7 days / 6 nights from
1,650 USD
/person
based on 2 people traveling together and sharing the same room
Day 1 :
Surathanni Airport – Khanom Beach (-/-/-)
Welcome upon arrival at the airport where your driver will be waiting for you and transfer you to Aava Resort (90mn). Check-in and settle in your room for 2 nights. After check-in and a visit of the property, enjoy time to relax on the beach or by the pool.
No arrangement for dinner.
HOTEL:
Aava Resort & Spa (Superior Bungalow)
Day 2 :
Khanom Beach (B/L/D)
After breakfast, we depart around 8am to the Dolphin Pier in search of Pink Dolphins. Board a long tail boat for about 3 hrs. Khanom is one of the few places in the world where it is possible to spot the rare pink dolphins (souse Chinensis). The best way to try your luck is to hop on a long tail or fishing boat driven by a local expert, who knows exactly where to find them. In addition to the dolphins, the trip takes you to the sacred island of Koh Nui Nok where you can hear the amazing story of Luang Por Tuad, a Buddhist monk born in Perak, Malaysia, who lived in Siam in the 17th century. The monk came on a boat trip with his companions around Khanom, and as they were thirsty but had no water on board, they moored on the island in search of water. By knocking on the ground with a stick the monk made water spring. Until today you can taste the water from the spring at low tide. A shrine with a statue of the monk are built on top of the island overlooking the turbulent sea. You will enjoy lunch on a deserted beach and get back to the hotel for the afternoon. You can enjoy the beach, the pool or the spa.
A 3-course dinner will be served at the resort.
HOTEL:
Aava Resort & Spa (Superior Bungalow)
Day 3 :
Khanom Beach – Khao Sok (B/L/D)
After breakfast, early departure (7:30am) and drive across the peninsula to the majestic Cheow Lane Lake. About 2h15mn drive to the pier. Accommodations there expect their guests to make an early check in, in order to fully enjoy their stay from the first minute. Your guide will greet you at the pier and will tell you everything you need to know about this amazing area. It will take roughly 90 minutes to reach your floating hotel. After lunch, you will have time to relax and swim, or going to explore a bit on the kayak at your disposal. Then your guide will take you for a sunset boat safari along the banks. After dinner (set menu), you surely will love the calm of the lake under the moon light.
HOTEL:
Panvaree The Greenery (Superior Room)
7h00, Boat safari to experience the natural atmosphere in the morning Breakfast around 8.00am. After breakfast, before starting the program, you can explore the surrounding by kayak or just relax for a while. The program of the day includes the visit of the Diamond Cave and a trek in the jungle – the oldest rain forest on Earth, remember ? Scientists estimate it to have been here for…160 million years ! No wonder it is home to an amazing endemic flora and fauna. Don't miss the opportunity to discover the lake at dawn. This is the best moment to watch the wild life. Wild boars and deers come to drink, hornbills fly by pairs from hill to hill...
To end this great day, your guide will take you for another sunset safari. Then dinner and a well deserved sleep.
HOTEL:
Panvaree The Greenery (Superior Room)
Day 5 :
Khao Sok - Koh Phra Thong (B/L/-)
Last boat safari at 7.00am, followed by breakfast and check out. Your boat will take you back to the pier where your private car will be waiting for you. This is quite a journey ahead of us: after having travel by boat, then by car, you will take a boat again from Kuraburi Pier (2hrs), and eventually a golf cart ! But the place that is awaiting you is heaven on Earth. A 12 kilometer stretch of white powdery sand bordered by the blue rolls of the Andaman waves... You should reach on time for a light lunch before check-in. The rest of the day is yours: farniente, beach, spa – your choice.
No arrangement for dinner.
HOTEL:
Baba Ecolodge (Private Jungle Villa)
Day 6 :
Koh Phra Thong (B/-/-)
No program for most of the day. Relax.
Around 5pm, you will leave the resort to wine and nibbles at sunset by a pond in the tall savannah grass. For this trip we use the resort's jeep. Ko Phra Thong's savannah interior is a very interesting habitat – more reminiscent of Kenya than Thailand. As we head south keep an eye out for deer, birds and carnivorous plants. This unusual landscape mesmerizes our visitors with its mix of white sand, water brooks, clutches of Melaleuca trees and the long grass everywhere, leading one to expect giraffes or elephants to spring into sight at every corner. There is also a very good chance of spotting a lesser adjutant crane in the south of the island (one of only two colonies in Thailand).
Back to the lodge. No arrangement for dinner.
HOTEL:
Baba Ecolodge (Private Jungle Villa)
Day 7 :
Kho Phra Thong – Phuket Airport (B/-/-)
After breakfast and depending on the time of your flight, you will check out, take the boat back to Kuraburi Pier and a car will drive you to Phuket Airport (4h30 in total), to catch your flight for your next destination

****
End of our services.
---
Extension:
Your Accommodation on this Asia Travel Itinerary
---
Panvaree The Greenery
Across the Peninsula
7 days / 6 nights
based on 2 people traveling together and sharing the same room
---
The total price includes:
Accommodation for 6 nights
Daily Breakfasts at every property
Meals as indicated in the program
Airport transfers and transfer between the properties (car and boat)
All activities and excursions listed in the program:
All Taxes
International and Domestic flights to Surat Thanni/from Phuket
Visa to Thailand (if required)
Extra activities and meals not mentioned in the program
Travel insurance
---
This Secret Journey was designed in cooperation with Kiet & Olivier and Koh Largo (Licence N°34/0194)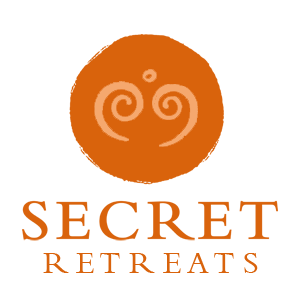 Voyagez au cœur de l'Asie avec Secret Retreats
Secret Retreats est une communauté d'hôtels de charme indépendants, de villas, de croisières en mer ou sur les fleuves d'Asie, dont les propriétaires partagent tous une même passion du voyage, de leurs cultures et traditions et aiment à les faire découvrir de manière responsable. Cette volonté de préserver l'environnement, la culture et les traditions dans lesquels nous vivons ici est essentielle pour nous tous dans un monde où le danger est l'uniformisation et le non-respect. Professionnels de l'hôtellerie aux valeurs communes, nous souhaitons vous offrir des expériences de voyages authentiques et originaux qui vous feront découvrir l'essence même de l'Asie.

Laissez-nous vous inspirer et prendre soin de votre portefeuille en même temps!
Réservez directement avec Secret Retreats et partez en toute tranquillité avec notre assistance sur le terrain. Contactez nos conseillers voyages et planifiez avec eux un voyage inoubliable en en Asie!
Plus de 100 000 personnes reçoivent déjà nos newsletters pour découvrir l'Asie. Ajoutez-votre email: