Ahead of Vietnam Tourism Opening
After such a long wait, are you ready to visit Vietnam? As we mentioned in last week's newsletter, Vietnam fully reopened to international visitors on the 15th of March. A country rich in history, a country of contrasts and iconic picture postcard landscapes, and a country with boundless options for hospitality, the Secret Retreats curated collection of Vietnam hotels and resorts will assure you sincere hospitality with a true sense of place, the perfect home from home to explore one of Indochina's most fascinating countries. Without further ado! The following Secret Retreats' guide will help you to plan your perfect trip to Vietnam, even if this is your first
Bound by the South China Sea to the west, Vietnam borders China, Laos and Cambodia, and is separated from Thailand by the legendary Mekong River. A land with winding trade routes and an even longer, meandering history, Vietnam is blessed with a rich and diverse culture, a deep and fascinating history, and oodles of charisma. Officially known as the Socialist Republic of Vietnam, this predominantly Buddhist country has been influenced over the eons by the ancient Hindu Champa and Khmer empires, Southern China, and French colonialists. Comprising four main regions, which are further divided into 58 provinces and five municipalities, one can explore its entrancing coastlines, verdant mountains, magnificent national parks, vibrant cities, phenomenal cuisine and unique culture all from the comfort of your Vietnam boutique resort or luxurious yacht or river-boat.
Home to several iconic bodies of water, from Halong Bay and Lan Ha Bay to the Mekong Delta, cruising in Vietnam is often one of the best ways to discover this tantalizing country. Sail past towering limestone cliffs, islets and karsts on a Vietnam cruise holiday in Halong Bay. Situated in northeastern Vietnam, and meaning "Descending Dragon," Halong Bay is a UNESCO World Heritage Site and an incredible place to behold.
Alternatively, board a luxuriously fitted traditional junk or an opulent Indian-colonial vessel with Secret Retreats for the best luxury cruises Vietnam has to offer. Explore caves and grottos filled with magnificent stalagmites and stalactites. Kayak, swim, snorkel, dive or try squid fishing. Visit a local fishing village or go hiking at Cát Bà National Park.
If you are thinking of planning a trip to one or more of those fascinating regions that embrace the path of the Mighty Mekong River, The Secret Retreats Vietnam Travel Itinerary Selection and Tailor-Made Holidays have certainly been curated with you in mind! Whether you are seeking the best Vietnam itinerary or have the time to spend exploring these captivating lands of Southeast Asia, perhaps by planning a Thailand, Vietnam, Cambodia, Laos, Myanmar itinerary, the team at Secret Retreats can promise you a travel experience that you will never forget. The greatest thing is that you don't have to do any of the hard work, just look to our tailor-made holidays, Vietnam for itineraries across the region that you might not have even considered yet!
Vietnam has a long and ancient history, a melting pot of cultures the best Vietnam itinerary shares this rich tapestry of experience with you. From the mountains to the sea, the rich variety of food and culture is a journey in itself as you explore and discover the cities, countryside and beautiful beaches. With our perfectly curated Secret Retreats itineraries, you can immerse yourself in the splendour of this heady mixture of French Colonialist architecture, Chinese Temples, Buddhist culture and of course, the busy street life that is the 24/7 vibrant life blood of the city. Visit our Secret Tables and perhaps try your hand at learning to cook Vietnamese cuisine or take a city tour on the ubiquitous and very cool Vespa motor-scooter to visit the must-see sites both on and off the beaten path in this incredible city.
Our Secret Tables offer you a taste of life in the 'Rice Bowl' of the country – sharing their culture through the unique flavours and produce of each region and promoting sustainable actions through supporting local farmers and organic growers and keeping business local.
As always, this is delivered with authenticity and style, so you never have to forego your comfort to be an ethical traveller – with our Secret Retreats tailor-made itineraries you are giving to the local economy and taking nothing away apart from amazing memories and a wish to see more on your next visit!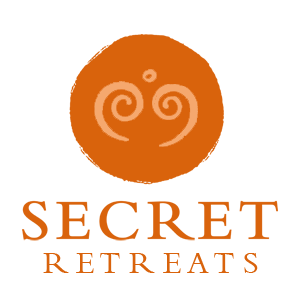 Voyagez au cœur de l'Asie avec Secret Retreats
Secret Retreats est une communauté d'hôtels de charme indépendants, de villas, de croisières en mer ou sur les fleuves d'Asie, dont les propriétaires partagent tous une même passion du voyage, de leurs cultures et traditions et aiment à les faire découvrir de manière responsable. Cette volonté de préserver l'environnement, la culture et les traditions dans lesquels nous vivons ici est essentielle pour nous tous dans un monde où le danger est l'uniformisation et le non-respect. Professionnels de l'hôtellerie aux valeurs communes, nous souhaitons vous offrir des expériences de voyages authentiques et originaux qui vous feront découvrir l'essence même de l'Asie.

Laissez-nous vous inspirer et prendre soin de votre portefeuille en même temps!
Réservez directement avec Secret Retreats et partez en toute tranquillité avec notre assistance sur le terrain. Contactez nos conseillers voyages et planifiez avec eux un voyage inoubliable en en Asie!
Plus de 100 000 personnes reçoivent déjà nos newsletters pour découvrir l'Asie. Ajoutez-votre email: