Sunset anywhere is a magical time of day. I am sure everyone enjoys watching a sunset while on vacation. It is always a romantic, inspiring, perfect time for a cocktail and extremely Instagramable moment. Start planning your next journey and indulge yourself with a beautiful sunset at one of our secret destinations below
.
Inle Princess Resort

Set on a peaceful inlet of Inle Lake and facing the Blue Mountains, Inle Princess has one of the best positions to watch a sunset with both the refelctive dark waters of the lake and the backdrop of the Blue Mountains beyond the scene paints a picture perfect sunset every night. The sunset from the balcony of the Lake House Villa or taking a boat out onto the lake to enjoy the sunset will certainly take your breath away. Not just a great place for the sunset views, Inle Princess is stunningly beautiful overall. Experience the unique cultural and natural treasures of Inle Lake for yourself at Inle Princess.




Koh Jum Beach Villas

A hidden gem on a delightful island, Koh Jum Beach Villas is where nature meets relaxation. This boutique resort offers 19 individually designed villas with lush tropical gardens and beautiful sunset views overlooking the Phi Phi National Marine Park making it an ideal place for exploring Krabi's wondrous natural beauty. Whether strolling along the beach or lying by your private pool to watch the sunset over the marine park at the end of the day, the choice is yours to make.



Reverie Siam

This boutique hotel offers an intimate and fresh interpretation of luxury hospitality. Cozy and quiet, elegant and refined, Reverie Siam is an oasis of daydreams and nostalgia for a bygone era of romance and elegance. The hotel was inspired by the colonial architecture and cultural fusion of South East Asia in the early 20th Century. To make your journey more remarkable, the Sunset picnic is a 'must-do' experience for all.




Chakrabongse Villas

Built in 1908 by HRH Prince Chakrabongse, Chakrabongse Villas provides a tranquil haven away from the hustle and bustle of modern Bangkok. Set on the bank of the Chao Phraya River in the heart of Old Bangkok the sight of the sun setting behind Wat Arun (the Temple of Dawn) on the opposite bank is spectacular, truly a photographer's dream. We recommend taking the Sunset trip on the Riva Classic speedboat to enjoy a unique sunset experience.



Yandabo Home

Nestled between Mandalay and Bagan on the bank of the Irrawaddy River, guests arrive by boat to experience this peaceful lodge featuring spacious and comfortable modern guestrooms in a rural riverside setting. Witness traditional village life unchanged in centuries, walk amid potters busy at work with their clay, spot buffalos bathing in the distance, and unwind with delightful Asian cuisine served on a large and inviting wooden deck overlooking the river. Yandabo Home will surely mesmerise you with their tropical sunset views over the majestic Irrawaddy.




Vat Phou Cruise

Take a leisurely 3-day journey down the Mekong River in Southern Laos to witness one of the region's most remarkable treasures, the mythical UNESCO World Heritage site of Vat Phou, considered the birthplace of Khmer architecture. This boutique river-borne hotel will take you through timeless landscapes, accentuated by the stunning Si Phun Don, the "4,000 Islands," and Southeast Asia's largest waterfalls at Pha Pheng. Marvel at the magnificent sunset views from the deck of this unique boat.



Neeleshwar Hermitage
With breathtaking sunsets over the Arabian Sea, the Neeleshwar Hermitage is a paradise on earth. From the delightful cottages, to the quiet unspoilt beach, secluded verandahs catch the sea breeze and far reaching views of the deserted golden coastline. Spot dolphins diving in the sea whilst reclining by the infinity pool and re-align your chakras at the yoga pavilion lulled by the sounds of the surf. Enjoy seafood fresh from the local fishermen's daily catch and dine on authentic home-style specialities flavoured with spices from Kerala's Malabar Hills as you watch the sun slip into the Arabian Sea and close another day in your Asian paradise...
...to start planning your Asian journey
©SECRET RETREATS 2019 • Unveil the essence of Asia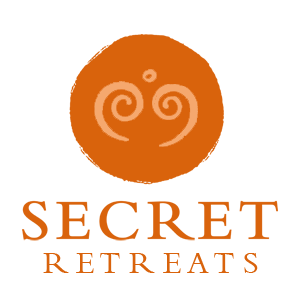 Voyagez au cœur de l'Asie avec Secret Retreats
Secret Retreats est une communauté d'hôtels de charme indépendants, de villas, de croisières en mer ou sur les fleuves d'Asie, dont les propriétaires partagent tous une même passion du voyage, de leurs cultures et traditions et aiment à les faire découvrir de manière responsable. Cette volonté de préserver l'environnement, la culture et les traditions dans lesquels nous vivons ici est essentielle pour nous tous dans un monde où le danger est l'uniformisation et le non-respect. Professionnels de l'hôtellerie aux valeurs communes, nous souhaitons vous offrir des expériences de voyages authentiques et originaux qui vous feront découvrir l'essence même de l'Asie.

Laissez-nous vous inspirer et prendre soin de votre portefeuille en même temps!
Réservez directement avec Secret Retreats et partez en toute tranquillité avec notre assistance sur le terrain. Contactez nos conseillers voyages et planifiez avec eux un voyage inoubliable en en Asie!
Plus de 100 000 personnes reçoivent déjà nos newsletters pour découvrir l'Asie. Ajoutez-votre email: