Journeys Through Time in Japan and Korea
Japan and South Korea are often compared and while the two countries appear to share many similarities from a western perspective at least, both countries do in fact have very distinctly different and unique cultures.
For many years both South Korea and Japan were only for the more adventurous traveller. Very much destinations off the beaten path. But for the travellers who did make it to their shores, a wonderland of experience awaited them. It was truly immersive travel as the only way to travel within the country was as a local. With limited tourist infrastructure and language difficulties, travellers were forced to 'go local' and in this way the experience was all the more rewarding through the connections and friendships one made with locals as a result... [Read More]
Don't just take our word for it though, why not step outside the usual, explore the unusual and book a visit to two of the most fascinating and unique countries in Asia.
On the Road from Tokyo to Kanagawa
A wonderful 3-day itinerary discovering the ancient culture of Japan while staying at a stunning luxury modern private ryokan. Leaving the modern metropolis of Tokyo you will first head to the foothills of the sacred mountain, Oyama in Kanagawa prefecture. A pilgrimage site for centuries the mountain is home to many shrines and temples, and the scenery is spectacular. After a guided trek on one of the many hiking trails in the region you will head to Kamakura and your home for the next 2 nights. With ocean views the Kishi-ke Luxury Ryokan is a harmonious combination of modern Japanese luxury and ancient tradition. During your stay you will enjoy unique experiences meeting the people that make Japan an unforgettable destination... [
Read More
]
Kyoto and Nara, Cultural Capitals of Classical Japan
The imperial capital of Japan until 1869, Kyoto is located in the south of Honshu Island, and is a city that always tops the lists of Japanese and International travellers alike. In 1864, a rebellion against the Shogunate known as the Forbidden Gate Incident, resulted in parts of Kyoto being put to the torch and shortly after, in 1868, the imperial capital was founded at Edo, which was consequently renamed Tokyo and heralded the start of the Meiji era.
Kyoto today is celebrated as the cultural capital of Japan and retains its ancient charm and character, with much of the city's... [
Read More
]
The Rakkojae Journey
Korean traditional culture is beautifully shared with guests on this 3-night 4-day itinerary journeying from modern Seoul to Andong. Starting in an ancient hanok home in the old residential quarter of Seoul you will experience both the old and the new of this incredible city. From Seoul you head to the countryside and a region where time has stood still for centuries. Staying in a beautifully renovated traditional hanok in Hahoe, the itinerary here includes visits to UNESCO World Heritage sites including a village that has preserved its 700-year-old architecture to this day. Wandering the streets of this ancient village is like stepping back in time. This journey to the heart of the traditional Korea is a rare opportunity to encounter a 'secret' Korea, unavailable elsewhere, through... [Read More]
From Seoul to the DMZ – The Demilitarized Zone between
North and South Korea
This 2-day 1-night trip includes a trip to Korea's Demilitarized Zone (DMZ); the weapon-free buffer zone between North and South Korea. The area was established on July 27, 1953 when the Armistice Agreement was signed between the warring sides after the Korean War. It is a 2km-wide stretch of land on either side of the border between north and south Korea. The zone has been protected from human disturbance for more than 6 decades and has unintentionally become a haven for wildlife, making it a popular destination for nature lovers and bird watchers. A fascinating day trip from Seoul with a guided tour of the sights along the south side of the DMZ... [Read More]
Travel through Time, from Seoul to Suwon Hwaseong
This 2-day 1-night journey takes you back in time exploring the history of the Joseon Dynasty kings and the lifestyle and culture of the period. Famed also for its handicrafts, most notably ceramicwares, the trip includes a visit to a Ceramic Art Centre and Museum. Staying in a stunning traditional Korean hanok, on day one you will visit the Suwon Hwaseong Fortress and the Hwaseong Haenggung Palace and gardens, set in the countryside 20miles south of Seoul. Day 2 takes you to the Dae Jang Geum Park in Yongin to learn about the lifestyles and culture of the Joseon period. Built as a film set for Korean historical dramas, the park's attention to detail is incredible making it almost like a living museum on a grand scale... [Read More]
And this, the Secret Retreats difference, is where we excel, in sharing our homes and the secrets within, with our travellers, both sustainably and responsibly. We can offer the best of Asia luxury travel that combines authenticity with an eco-friendly and sustainable style, with all services tailored to your own preference for your travels to Asia. In choosing a Secret Retreats Journey we will ensure that you experience the best Asia vacation on offer however you choose to spend it.

We look forward to helping you plan and enjoy your holiday of a lifetime in Asia with Secret Retreats.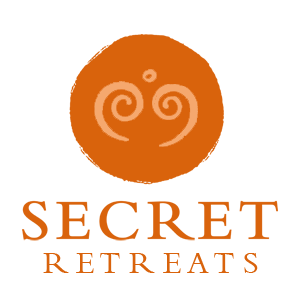 Voyagez au cœur de l'Asie avec Secret Retreats
Secret Retreats est une communauté d'hôtels de charme indépendants, de villas, de croisières en mer ou sur les fleuves d'Asie, dont les propriétaires partagent tous une même passion du voyage, de leurs cultures et traditions et aiment à les faire découvrir de manière responsable. Cette volonté de préserver l'environnement, la culture et les traditions dans lesquels nous vivons ici est essentielle pour nous tous dans un monde où le danger est l'uniformisation et le non-respect. Professionnels de l'hôtellerie aux valeurs communes, nous souhaitons vous offrir des expériences de voyages authentiques et originaux qui vous feront découvrir l'essence même de l'Asie.

Laissez-nous vous inspirer et prendre soin de votre portefeuille en même temps!
Réservez directement avec Secret Retreats et partez en toute tranquillité avec notre assistance sur le terrain. Contactez nos conseillers voyages et planifiez avec eux un voyage inoubliable en en Asie!
Plus de 100 000 personnes reçoivent déjà nos newsletters pour découvrir l'Asie. Ajoutez-votre email: