Experience the True Essence of Asia on a Secret Retreats tailor-made Journey
In this edition of Secret's Out, we will introduce you to destinations where you can dive deep into the true essence of Asia. Experience the local culture and their ancient traditions, taste unique regional cuisines, and explore the region's natural wonders in the great outdoors to enjoy once in a lifetime experiences that will take your breath away.
Travel should be more than just ticking check-boxes off a bucket list – although that is fun. There is always something new to be discovered, experienced, to be shared and it's a big beautiful and amazing world out there, and one that we have all been denied from travelling within for more than a year now. But it's still there, just waiting for you to discover and experience it all.
Whether your focus is to soak up the rich culture and centuries of history, immerse yourself in the local cuisine, leap into the great outdoors or completely check out and relax on a tropical beach, we are here to help you decide on your next Asia destination, design your style of holiday and to tailor-make your entire travel itinerary to suit you.
From a sensational wildlife sanctuary in Ranthambore National Park, India to the hidden lagoons of Cong Dam, Vietnam. Step outside your comfort zone hiking up Kawah Ijen surrounded by steep slopes rising above a magnificent sulfurous turquoise lake in Indonesia... [Read More]
The Minangkabau Highlands of West Sumatra
The Minangkabau Highlands are located in West Sumatra. A province of Indonesia, the highlands are punctured by two dramatic volcanoes, Mount Marapi, or the Mountain of Fire as it is more dramatically known, and Mount Singgalang. Home to the Minangkabau people, this ethnic group is unique to West Sumatra and believed by anthropologists to be the origin of the Malay race. A green paradise of West Sumatra the Highlands, enjoy a climate very favourable to year-round agriculture. Renowned for the ancient and vibrant...[
Read More
]
Kyoto and Nara, Cultural Capitals of Classical Japan
Kyoto – Nara, Japan
The imperial capital of Japan until 1869, Kyoto is located in the south of Honshu Island, and is a city that always tops the lists of Japanese and International travellers alike. In 1864, a rebellion against the Shogunate known as the Forbidden Gate Incident, resulted in parts of Kyoto being put to the torch and shortly after, in 1868, the imperial capital was founded at Edo, which was consequently renamed Tokyo and heralded the start of the Meiji era. Kyoto today is celebrated as the cultural capital of Japan and retains its ancient charm and character, with much of the city's architecture, palaces and temples, and street plans, remaining unchanged in centuries. Kyoto and its people passionately... [
Read More
]
Northern Vietnam: Sailing the Iconic Halong Bay
Northern Vietnam
From the mountains to the sea on a 7-day tour of North Vietnam with Secret Retreats is the perfect discovery of this stunning region of Asia, and a wonderful place to meditate on your life and lifestyle. Guided treks to places in the mountainous north far from the beaten paths of mass tourism, enjoying rare encounters with the ethnic groups in this recently opened area to learn about their unique lifestyles and world view, will open your eyes to a world unchanged by the passage of time and so very different to our very electronic-dependent 21st C lives. From the mountains to the sea, board our yacht inspired by the traditional... [
Read More
]
Ranthambore National Park: Bengal Tiger and wildlife
Sawai Madhopur, India
Ranthambore National Park is one of the sub-continent's most celebrated and cherished wildlife reserves, a rare place in the world where you can still catch a glimpse of the majestic and awe-inspiring Royal Bengal Tiger (the National Animal of India). The park is situated in Rajasthan at the eastern end of the Aravalli Range. Once the hunting grounds of the Maharajas of Jaipur, today the reserve is a wildlife sanctuary for more than 40 species of mammals, 35 species of reptiles and 320 species of bird. And offers one of the best opportunities for seeing the Bengal Tigers the park is famed for protecting. A trip into the wilds of the park either early in the morning or just before sunset is the perfect time for tiger spotting, while also keeping... [
Read More
]
One of the 8 Wonders of the World – Angkor Wat and
Lake Tonle Sap
Siem Reap – Tonle Sap, Cambodia
Angkor Wat and the Angkor Temple Complex cover more than 400acres of jungle-covered terrain at the top of Lake Tonle Sap in northwest Cambodia. It is the largest religious monument in the world, and even after the passage of nigh on 1,000years and the ravages of war in the 20th C, the opulence and detail of the architecture is truly astonishing. Founded by King Suryavarman II, its construction started in the 12th century CE, with its temples and shrines first dedicated to the Hindu god Vishnu, and by the end of the 12th century, dedicated to Buddhism. The stories in stone of this magnificent edifice of... [
Read More
]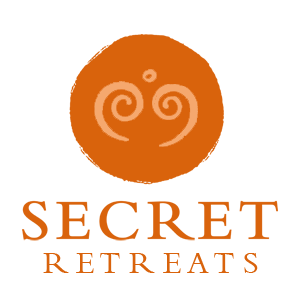 Voyagez au cœur de l'Asie avec Secret Retreats
Secret Retreats est une communauté d'hôtels de charme indépendants, de villas, de croisières en mer ou sur les fleuves d'Asie, dont les propriétaires partagent tous une même passion du voyage, de leurs cultures et traditions et aiment à les faire découvrir de manière responsable. Cette volonté de préserver l'environnement, la culture et les traditions dans lesquels nous vivons ici est essentielle pour nous tous dans un monde où le danger est l'uniformisation et le non-respect. Professionnels de l'hôtellerie aux valeurs communes, nous souhaitons vous offrir des expériences de voyages authentiques et originaux qui vous feront découvrir l'essence même de l'Asie.

Laissez-nous vous inspirer et prendre soin de votre portefeuille en même temps!
Réservez directement avec Secret Retreats et partez en toute tranquillité avec notre assistance sur le terrain. Contactez nos conseillers voyages et planifiez avec eux un voyage inoubliable en en Asie!
Plus de 100 000 personnes reçoivent déjà nos newsletters pour découvrir l'Asie. Ajoutez-votre email: