Eight of the Top Stargazing Destinations in Asia
When was the last time you looked up at the night sky and saw a sea of countless stars? I think you would agree that there is nothing quite like spending the night under a blanket of a thousand twinkling stars!

Despite the rapid advance of technology and the modern human's tendency these days to look down (into their laps) instead of up to wonder about the meaning of life (does it really lie in Amazon... maybe they sell it?). The night sky still never fails to capture our attention and stimulate our minds when we do eventually raise our gaze skyward.

Stargazing is a great activity that can be enjoyed by people of all ages in all parts of the world, you just need a clear night sky (and a warm night helps, or on the cold nights cuddle up with a loved one when you stargaze). When gazing upon a star-filled sky, the world and time seems to slow down as imagination and inspiration are fired up.

Stargazing is really impossible in many parts of the world due to light pollution but the following spectacular destinations of unspoiled natural beauty offer visitors the opportunity to wonder freely at one of nature's greatest shows, to share quiet moments of reflection with loved ones and reconnect with the incredible planet we all call home.

Look to the skies! Why not work a stargazing excursion into your
Phu Chaisai

Star gazing on a clear night at Phu Chaisai is second to none. If you are into this calming and therapeutic activity, Phu Chaisai is one of the best locations in Northern Thailand. Share your magical moment while stargazing with your loved one at this magnificent hilltop destination. Phu Chaisai is a reminder that mindful living with nature is possible, even in this modern age. Guests live simply but in comfort, close to nature. The fresh mountain air is cleansing and reduces the need for air conditioning. The unique accommodation and overall concept of "less is more" creates a rare opportunity for guests to immerse themselves into a natural rhythm and environment. Luxury was intended for the spirit and comes from nature: a sunrise across the horizon, the unspoiled mountain fresh air, the sound of the forest, and the timeless night sky filled with stars...




Kinabalu Park

Designated as Malaysia's first World Heritage site by UNESCO in 2000, Kinabalu Park is one of the world's most important sites for its nature and biodiversity. Located 1,585 metres above sea level, its unique ecological system features lush lowlands, verdant mountains and diverse alpine vegetation. Capture the beauty of nature from one of the resort's elegantly designed and comfortable lodges. Set within the national park this resort is far from any urban areas giving inky dark nights with little or no light pollution. That's why stargazing at Kinabalu Park is a must. You can take the pictures of the sky at night as long as you don't forget your tripod and camera. Enjoy dramatic views through the trees or for the more adventurous head up Mount Kinabalu. Perhaps complete a summit climb for truly big skies from SE Asia's highest mountain.



Stok Palace

For incredible night skies it is hard to beat the Himalayas. Stok Palace, in Ladakh, is beautiful at any time of day but especially so at night when the sky is clear and awash with shimmering stars.

Stok Palace was built by the rulers of the Namgyal Dynasty and remains a home of the Namgyal family to this day. Experience one of the palace's six heritage rooms within the palace between 15 May to 15 October. Alternatively, enjoy one of the three villas located in their apricot orchard, open from 15 February to 30 November. From your royal base explore rural Ladakh. Visit the villages scattered across the high landscapes. Some are well-connected yet others are isolated from the rest of the world, tucked away into the folds of the Himalayan terrain with each village a thriving hub of activity and life, and like the night sky above, unchanged in centuries.




Tiger Mountain Pokhara Lodge

Nepal is consistently ranked as one of the top stargazing destinations anywhere in the world. Heading deep into the mountains, far away from any cities or villages, brings the promise of unimpeded skies and no light pollution. In fact, one of the main attractions for any mountaineering trip to Nepal is the stargazing.
Perched 1,000 feet above the Pokhara Valley in central Nepal, with a spectacular Himalayan backdrop, Tiger Mountain Pokhara Lodge is an oasis of tranquility with phenomenal mountain views and big skies perfect for star gazing. The lodge is the ideal base for pre- and post-treks, to go bird watching with their expert local guides, or practice yoga and simply relax in a typical Nepalese rural setting. With its warm convivial and homelike atmosphere, sincere sustainable-tourism and conservation ethos, the lodge is a unique haven in Nepal for trekkers, nature lovers and star gazers of all ages.



Lchang Nang Retreat

For lovers of incredible mountain scenery, an untamed landscape where man must live in tune with nature to survive, Ladakh offers all this and more to the traveller. Fulfil your stargazing dreams with unparalleled views of the night sky at Nubra Valley. It is one of the best places for stargazing in India!

In the heart of the Nubra Valley lies a garden oasis called Lchang Nang, 'The House of Trees.' Only a four-hour drive from Leh, Lchang Nang is a tranquil piece of heaven set amidst an orchard of elm, apricot, and apple trees, further blessed by the continuous flow of the Siachen river. Discover beautiful landscapes, mesmerizing lake views and your nights filled with glittery skies. Lchang Nang Retreat is open for guests from the 1st of May till the 15th of October.




Mathis Lodge


Stargazing at the Mathis Lodge in Amed will surely mesmerize you. Despite Bali's many years of development Amed remains very quiet with little or no light pollution which makes the stars appear brighter than anywhere else on the island.

Mathis Lodge is located between the mountains and the sea, in the Tuban valley, 400m above sea level. From the terrace of your lodge you have an uninterrupted panoramic view of the sea and sky. The hotel is set within 200 acres of gardens, with mountains at the back and the Lombok Straits in front. Mathis Lodge is perfectly placed as a romantic luxury escape. The property also features a large infinity pool that overlooks the sea, and the all-day dining restaurant features a sundeck, terrace and bar. Each lodge is facing east for the sunrise with stunning sea views and sky vistas from the lodge's terrace.



4 Rivers Floating Lodge

Situated on the Tatai River with the Cardamom Mountains beyond, a peaceful and private sanctuary awaits you at this unique luxury floating lodge. Built using only eco-friendly materials, cocoon in comfort in one of the 12 floating tents, each with its own private terrace. Relax and unwind to the soothing sounds of the rainforest, gazing up at the countless stars above.

Are you sure they are all stars though, as the region is famed for its nightly shows from 1,000s of fireflies? A magical sight. 4 Rivers Floating Lodge is the perfect place for nature lovers, kayak down the river, explore the beauty of one of the world's largest rainforests with an expert forest guide, and take a relaxing massage before dining under the stars.




Gangga Island Resort & Spa

The world suddenly seems so still when you stargaze. You feel calm and lose the sense of the passage of time. Imagine watching the sunset as waves from the Celebes Sea rush onto the shore on the white sand beach in front of you, the prelude to a night of star gazing from your tropical island paradise. Beachside stargazing, does stargazing get any more decadent? Perhaps add a Cosmopolitan and a loved one to the picture. Ganga Island Resort & Spa is just the place for beachside stargazers! Located at the tip of a small island off the coast of Manado in North Sulawesi, Indonesia. Gangga also offers sensational diving opportunities in seas rich with the stars of the marine world from both the Indian and the Pacific Oceans. Stars above and stars below, what are you waiting for, contact the Secret Retreats concierges and get your heavenly holidays booked now!



...to start planning your Asian journey
©SECRET RETREATS 2020 • Unveil the essence of Asia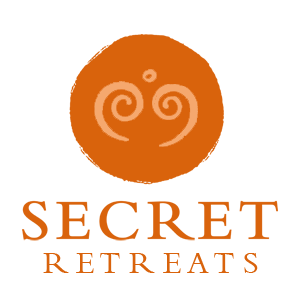 Voyagez au cœur de l'Asie avec Secret Retreats
Secret Retreats est une communauté d'hôtels de charme indépendants, de villas, de croisières en mer ou sur les fleuves d'Asie, dont les propriétaires partagent tous une même passion du voyage, de leurs cultures et traditions et aiment à les faire découvrir de manière responsable. Cette volonté de préserver l'environnement, la culture et les traditions dans lesquels nous vivons ici est essentielle pour nous tous dans un monde où le danger est l'uniformisation et le non-respect. Professionnels de l'hôtellerie aux valeurs communes, nous souhaitons vous offrir des expériences de voyages authentiques et originaux qui vous feront découvrir l'essence même de l'Asie.

Laissez-nous vous inspirer et prendre soin de votre portefeuille en même temps!
Réservez directement avec Secret Retreats et partez en toute tranquillité avec notre assistance sur le terrain. Contactez nos conseillers voyages et planifiez avec eux un voyage inoubliable en en Asie!
Plus de 100 000 personnes reçoivent déjà nos newsletters pour découvrir l'Asie. Ajoutez-votre email: