Step Back in Time with These Time Warp Journeys
What if time travel were possible, when and where would you visit? How many of you would jump at the opportunity to explore the ancient world? Time travel remains, as yet, out of our reach but travel can provide a sense of journeying through time in the contrasts that it can share with us as we experience cultures and destinations so very different to our own. In many ways, travelling allows us to experience the amazing passage of time.
Asia, a land rich in its variety of living cultures and ancient civilizations, has long been attracting history-lovers to explore and experience its enigmatic ruins and monuments, and the myriad of living cultures seemingly unchanged for centuries. Every destination has fascinating stories to tell, the history often writ clearly in stone and wood in the structures and architecture that make up the towns, cities and villages. And with the heart and soul of the culture preserved within the temples, palaces, mausoleums and the architecture of belief.
From the incredible Tulou Earth Buildings of Fujian, China, all the way across the continent to the Amber Fort in Jaipur, India. Asia brims with countless such historical journeys that offer an intriguing insight into the unique experience of life in these wonderful destinations.
Embarking on one of our Secret Journeys will share with you an all too rare chance in our busy modern lives, to enjoy a wonder-filled sense of travelling through time
...[
Read More
]
Enjoy your stay at a two-suite private villa set on the banks of the Tha Chin river in Suphanburi with a swimming pool, staff to take care of you and your own river boat for excursions. Observe local life, visit local temples and meet the monks to exchange stories about how Buddhism helps people here navigate life. Take your boat upriver and discover the stories of the river life as you cruise serenely past the local scenery. And simply relax poolside at your villa, contemplating Slow Life, Central Thailand style. On this journey you will enjoy a chance to visit the ancient capital of Siam, Ayutthaya. A city that once ruled a rich and powerful kingdom of more than... [

Read More

]
| | On this journey, you will get to discover 2 capitals of Laos, Luang Prabang and Vientiane. Luang Prabang is the cultural capital of Laos today, and Vientiane the country's modern capital city. Located amongst the mountains of Northern Laos, Luang Prabang is a delightfully picturesque town encircled by forested mountains, with the old town, which was founded 700 years ago, set on a peninsula formed by the Mekong and the Nam Khan rivers. Its charming character, deep history and picturesque setting have made the town one of the most attractive sites in Laos. |
| --- | --- |
PFrom 1354 until 1563 Luang Prabang was the capital of the Lan Xang Kingdom, a powerful Laotian Kingdom that finally split into three kingdoms in 1707. The town is named after the Phra Bang Buddha image, the most highly revered... [
Read More
]
Join for a veritable feast of a tour as you journey from bustling Delhi through colourful Rajasthan. You begin by visiting the city of Agra and the amazing monument to love, the Taj Mahal. Then continue to the iconic cities of Jaipur and Udaipur and also stay for two nights in a lovely retreat in the rural Indian town of Barli. Along the way you will discover many facets of Indian culture, including the country's rich, varied, colourful and delicious cuisines.

As you go footloose in the charming complex of the Amer Fort made of pink and yellow sandstone, you will witness the regal finesse of Rājputāna.
A timeless and majestic beauty resides in the pink city of Jaipur, steeped in an otherworldly charm, this city was listed as a UNESCO World Heritage Site in 2019. And the Jaigarh Fort atop the Cheel ka Teela (Hill of Eagles) where the views and experience are... [
Read More
]
| | Angkor Wat is the largest religious complex in the world. Spread over 160 hectares in the jungles near Siem Reap, its construction started in the middle of the 12th century, with its temples first dedicated to the Hindu pantheon, and later dedicated to Buddhism. Located on the shores of the Tonle Sap Lake, the greatest freshwater reserve in the whole of Southeast Asia, the ancient Khmer's water management was what gave rise to the development and growth of the city of Angkor. The nearby town of Siem Reap, which literally means "Siamese defeated" in reference to the victory of the Khmer |
| --- | --- |
Empire over the army of the Thai kingdom in the 17th century, offers a combination of activities ranging from visits to the vast archeological sites and iconic temples, exploring the... [
Read More
]
| A 4-day 3-night all-inclusive experience to discover the cultural heritage of the Hakka people of Fujian, embodied in their truly unique communal homes, the Tulou. Fujian Tulou were built in the Song and Yuan Dynasties and have a history that dates back more than 1,000 years. Large circular buildings set around a central shrine, they are built of earth, sand, lime and fired brick and are typically 3 or sometimes 4 stories high. Built to house a clan, these are large structures, that at one time confused the spying West during the cold war who thought they were missile silos. Today these earthen buildings are protected as UNESCO World Heritage sites. | |
| --- | --- |
Located in the unspoilt Taxia village, your Secret Journey will take you to experience the culture of the Hakka. Your heritage hotel home offers... [
Read More
]
| | The Kingdom of Bhutan, a small, land-locked country of only about 760,000 inhabitants, it is often called the happiest country in the world. Bhutan's values provide for a unique intersection of tradition, spirituality, and development, making it like no other place in the world to experience. This Secret Journey across a magical Himalayan kingdom will open your eyes to a unique philosophy on national wealth, development and well-being. Bhutan is a country where the Gross National Happiness (GNH) of the people – measured as a right balance between economic well-being and emotional well-being – is valued more than the more typically important, and commercially motivated metric, GDP. |
| --- | --- |
Bhutan is also the world's only carbon negative country with over 70% of the country forested, and where living sustainably and in harmony with... [
Read More
]
Contact our Concierge on dream@secret-retreats.com for these, and more, Secret Journeys that will share with you timeless experiences off the beaten path as our team Unveils the Essence of Asia to you.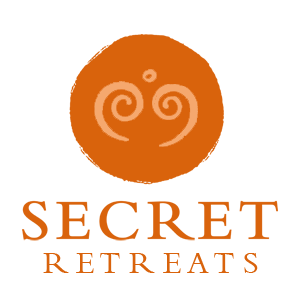 Voyagez au cœur de l'Asie avec Secret Retreats
Secret Retreats est une communauté d'hôtels de charme indépendants, de villas, de croisières en mer ou sur les fleuves d'Asie, dont les propriétaires partagent tous une même passion du voyage, de leurs cultures et traditions et aiment à les faire découvrir de manière responsable. Cette volonté de préserver l'environnement, la culture et les traditions dans lesquels nous vivons ici est essentielle pour nous tous dans un monde où le danger est l'uniformisation et le non-respect. Professionnels de l'hôtellerie aux valeurs communes, nous souhaitons vous offrir des expériences de voyages authentiques et originaux qui vous feront découvrir l'essence même de l'Asie.

Laissez-nous vous inspirer et prendre soin de votre portefeuille en même temps!
Réservez directement avec Secret Retreats et partez en toute tranquillité avec notre assistance sur le terrain. Contactez nos conseillers voyages et planifiez avec eux un voyage inoubliable en en Asie!
Plus de 100 000 personnes reçoivent déjà nos newsletters pour découvrir l'Asie. Ajoutez-votre email: