The world has already welcomed in 2018, China's Year of the Dog has commenced and this weekend Bali will observe Nyepi on the first day of the Saka lunar calendar. Yet another New Year is still about to be celebrated by millions across Southeast Asia.

A holiday by many names, families throughout Thailand, Laos, Cambodia, Myanmar, Sri Lanka and Nepal will soon take part in the joyous festivities and auspicious rituals around the first full moon in April. Whether you're in a busy city or in the quiet countryside, you'll experience New Year festivities unfold with sprays of water – quite literally! This popular tradition symbolises the cleansing of the old and ushering in of the new…plus helps cool you down during the hottest month of the year!

Thailand's Songkran festival, celebrated 13 – 15 every April, is probably the most well-known but you can also find celebrations in neighbouring countries.
Historically focused around younger generations respectfully pouring scented water on monks and their elders as a symbolic gesture of washing away past sins, today this festival is fun for all ages playfully splashing water at each other as well as a special time to make merit.

Where to stay: Though celebrated throughout the country, Chiang Mai and Bangkok are two of the best destinations to experience Songkran. Book your stay at Rachamankha or Amata Lanna in Chiang Mai and The Cabochon Hotel or The Twelve Hotel in Bangkok.
In Laos, Songkran turns into Pii Mai (Lao for 'new year') but sees many of the same festivities and is typically celebrated from 14 – 16 April.

Where to stay: Celebrate from the charming UNESCO World Heritage City of Luang Prabang at Satri House or Apsara Rive Droite.
The Burmese celebrate their New Year festival, known as Thingyan, with just as much gusto as their eastern neighbours. This four-day holiday incorporates the age-old tradition of dousing each other with water to cleanse one other of last year's sins. Towns come alive as bamboo pavilions spring up and crowds spill out into streets dancing, parading, singing and wearing colourful costumes.

Where to stay: Experience Thingyan from the watery world of Inle Lake staying at Inle Princess Resort or Inle Heritage Stilt Houses.
Choul Chnam Thmey in Cambodia
The Cambodian New Year is called Choul Chnam Thmey and represents the end of the harvest season when the farmers can unwind and enjoy their bounty before the rainy season begins. People burn candles and incense at shrines, pay homage to Buddha, conduct special ceremonies for their ancestors and, of course, splash water.

Where to stay: Ring in the New Year in Siem Reap at The Heritage Suites Hotel or the seaside Samanea Beach Resort in Kep.
Traditional New Year in Sri Lanka and Nepal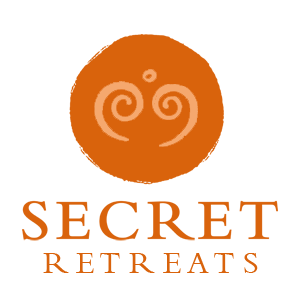 Voyagez au cœur de l'Asie avec Secret Retreats
Secret Retreats est une communauté d'hôtels de charme indépendants, de villas, de croisières en mer ou sur les fleuves d'Asie, dont les propriétaires partagent tous une même passion du voyage, de leurs cultures et traditions et aiment à les faire découvrir de manière responsable. Cette volonté de préserver l'environnement, la culture et les traditions dans lesquels nous vivons ici est essentielle pour nous tous dans un monde où le danger est l'uniformisation et le non-respect. Professionnels de l'hôtellerie aux valeurs communes, nous souhaitons vous offrir des expériences de voyages authentiques et originaux qui vous feront découvrir l'essence même de l'Asie.

Laissez-nous vous inspirer et prendre soin de votre portefeuille en même temps!
Réservez directement avec Secret Retreats et partez en toute tranquillité avec notre assistance sur le terrain. Contactez nos conseillers voyages et planifiez avec eux un voyage inoubliable en en Asie!
Plus de 100 000 personnes reçoivent déjà nos newsletters pour découvrir l'Asie. Ajoutez-votre email: