Whether you opt to stay in opulent luxury or prefer the road less travelled, there's no better way to experience another country than with a local. Each curated Secret Journey itinerary has been designed by a host in each location and can be further tailored to meet your preferences.

Showcasing the history, culture, community and gastronomy of different regions, our 13 different Secret Journeys range from four to 11 nights in distinctive destinations such as Ladakh, Palawan, Rajasthan and Sarawak, and can be booked through the Secret Retreats Concierge. Take a look below at a selection of the adventures or click through to discover all of the experiences – exclusive only through Secret Retreats.
7 Nights / 8 Days
Starting price 1,750 USD / person
With emerald forests plunging directly into turquoise waters, powdery white sand beaches and pristine lagoons, North Palawan is one of the Philippines' most well-preserved regions for unspoilt nature and unbridled beauty. This dreamy escape allows travellers to discover paradise through an exotic combination of destinations across North Palawan, experiencing the best of the region's natural environment and exclusive resorts.
9 Nights / 10 Days
Starting price 1,700 USD / person

As you journey along the roads once trodden by Tibetan monks and steeped in legends, discovering the richness and beauty of the Indus and Sham Valleys, you will feel as if you have been transported back in time. Hike through remote villages, cross famous mountain passes, visits ancient monasteries and connect with the unique local communities, history and culture of this timeless land.

6 Nights / 7 Days
Starting price 1,600 USD / person

Move from the mountains to the sea on this 7-day tour of North Vietnam. Trek to places in the mountainous north and enjoy encounters with the diverse ethnic groups residing in this recently opened area. Along with exploring morning markets, terraced rice fields and rural villages, you'll also sail Halong Bay, one of the world's most beautiful natural wonders, on a luxurious private sailing junk.
9 Nights / 10 Days
Starting price 3,300 USD / person

Travel through a land of breathtaking beauty and charm that offers a glimpse of an ancient Asia unchanged for centuries – Myanmar, the golden land of pagodas. Throughout the journey, cruising the iconic Irrawaddy River aboard a luxury riverboat, visiting the ancient capitals of Sagaing and Ava, explore Bagan with its thousands of pagodas and more.

8 Nights / 9 Days
Starting price 2,775 USD / person

Explore four different destinations throughout Laos – Vientiane, Muang La, Pakbeng and the UNESCO World Heritage town of Luang Prabang – through a unique combination of experiencing the region's finest hotels and Laos' most precious heritage: its warm and friendly people, unspoilt nature, moving spirituality and colourful culture.
For more information, offers and bookings contact the Secret Retreats Concierge at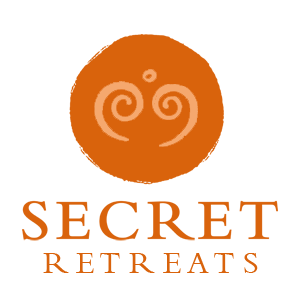 Voyagez au cœur de l'Asie avec Secret Retreats
Secret Retreats est une communauté d'hôtels de charme indépendants, de villas, de croisières en mer ou sur les fleuves d'Asie, dont les propriétaires partagent tous une même passion du voyage, de leurs cultures et traditions et aiment à les faire découvrir de manière responsable. Cette volonté de préserver l'environnement, la culture et les traditions dans lesquels nous vivons ici est essentielle pour nous tous dans un monde où le danger est l'uniformisation et le non-respect. Professionnels de l'hôtellerie aux valeurs communes, nous souhaitons vous offrir des expériences de voyages authentiques et originaux qui vous feront découvrir l'essence même de l'Asie.

Laissez-nous vous inspirer et prendre soin de votre portefeuille en même temps!
Réservez directement avec Secret Retreats et partez en toute tranquillité avec notre assistance sur le terrain. Contactez nos conseillers voyages et planifiez avec eux un voyage inoubliable en en Asie!
Plus de 100 000 personnes reçoivent déjà nos newsletters pour découvrir l'Asie. Ajoutez-votre email: