20 of Asia's best gourmets came together this month to mark the first gathering of the visionary chefs and restaurateurs who form the inspirational community we call, 'Secret Tables'. Six countries across Asia were represented amongst the group – Thailand, Indonesia, Taiwan, Myanmar, Vietnam and Malaysia – bringing together the talents of many, to share and explore ideas around food, sustainability and creativity.

Award-winning chef duo, Eelke Plasmeijer and Ray Adriansyah of Restaurant Locavore in Ubud, Bali, led the group across two days of innovation, discovery and culinary wonderment on a motorbike tour through rice fields, jungles, forest floors, tree tops, native bee hives and dining rooms to share their world and the food sources within it. Eelke and Ray showcased their philosophy of sourcing only the best locally produced ingredients, including lesser known native plants and creatures that they use to create their menus.

In May 2018, Chef Jimmy Lim of JL Studio, will lead next Secret Tables Gathering in Taiwan.
As the catalysts between local producers and discriminating diners, Ray and Eelke's ingredient-driven menu celebrates the farmers, fishers and food artisans of Indonesia. Through these ongoing relationships, they ensure their guests the freshest of seasonal produce and ethically fed meat animals. And by working closely with local farmers, Locavore supports sustainability within its community.
Over 95% of the kitchen's ingredients are Indonesian. Locavore's own garden provides some seasonal vegetables and herbs, further reducing the huge carbon footprint of imported foods. Eelke and Ray painstakingly source the animals they use in their kitchens, ensuring that they were free ranged, raised on wholesome natural foods and dispatched with respect. The chefs honour the animals they use with creative dishes in which very little is wasted.
Locavore was awarded as the Best Restaurant in Indonesia 2017 in Asia's Top 50 Best Restaurants and placed 22nd across Asia, earning the « Highest Climber Award » jumping from 49th place the previous year.
JL Studio, Taichung, Taiwan
At JL Studio, Chef Jimmy Lim creates Modern Singaporean Cuisine with the ambition to showcase the wide spectrum of flavours that Singapore and South East Asia have to offer. Jimmy founded JL Studio in Taiwan in 2017, with a mission to share the taste of his homeland, and strives to re-interpret Singaporean food into an international language through creativity and passion. A major goal for JL Studio has been to use 100% all local produce, sourced from local farmers who practice responsible and sustainable agricultural methods. Chef Jimmy aims to educate diners to know more about the incredible array of local Taiwanese produce available and to appreciate and support the farmers who genuinely care for their land and environment.
Chef Ton from Bangkok's award-winning Secret Table, Le Du Restaurant, comes to Silhouette at Reverie Siam in Pai, for a culinary pop-up on the evening of Saturday November 25th. Le Du is one of Bangkok's most exciting kitchens, creating modern Thai-inspired cuisine using only the ingredients that are of 100 percent Thai origin and is consistently ranked amongst the best restaurants in Asia and the world, in international publications such as BK Magazine, Top Table, CNN, Tatler Thailand, The Financial Times, Jancis Robinson and many more. Le Du was placed 37 in Asia's Top 50 Best Restaurants (best entry 2017).
©SECRET RETREATS 2017 • Unveil the essence of Asia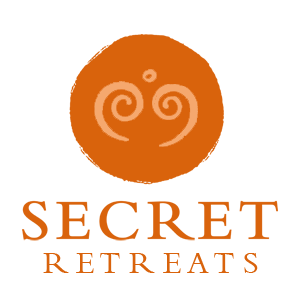 Voyagez au cœur de l'Asie avec Secret Retreats
Secret Retreats est une communauté d'hôtels de charme indépendants, de villas, de croisières en mer ou sur les fleuves d'Asie, dont les propriétaires partagent tous une même passion du voyage, de leurs cultures et traditions et aiment à les faire découvrir de manière responsable. Cette volonté de préserver l'environnement, la culture et les traditions dans lesquels nous vivons ici est essentielle pour nous tous dans un monde où le danger est l'uniformisation et le non-respect. Professionnels de l'hôtellerie aux valeurs communes, nous souhaitons vous offrir des expériences de voyages authentiques et originaux qui vous feront découvrir l'essence même de l'Asie.

Laissez-nous vous inspirer et prendre soin de votre portefeuille en même temps!
Réservez directement avec Secret Retreats et partez en toute tranquillité avec notre assistance sur le terrain. Contactez nos conseillers voyages et planifiez avec eux un voyage inoubliable en en Asie!
Plus de 100 000 personnes reçoivent déjà nos newsletters pour découvrir l'Asie. Ajoutez-votre email: