Collaboration is our pandemic response to be inclusive and make a global presence for brands with a similar ethos. With Secret Retreats – also a hospitality collective; the idea was to create opportunities for both of us and this we did by promoting each other's brands to the markets we both were proficient in. It helped that at heart both Secret Retreats and RARE India believed in superb storytelling and focused on design and curations that drew from the character of the owner-hotelier. Every owner's individual belief that placed the health of the planet and the benefit of the people is a basic principle that resonated through both RARE India and Secret Retreats. With the Eight hotels we share, our narratives spotlight authentic experiences, best practises in sustainable operations and create value for unique concepts and destinations that appeal to discerning travellers. Simply put, together we hold our hotels in a hearty embrace and tell their story to the whole wide world.
It is imperative to us that experiences we share with travellers are valid in a modern context, that they are genuinely important to the community and not merely a contrived broadcast, a soulless means to an end. To the teams at RARE India and Secret Retreats it is vitally important that our
communities' cultural identities
survive and remain relevant. With our newsletters and media stories we continue to strive to do our bit to prevent the homogenization of this beautiful world so that we celebrate tradition and diversity. This for those who follow us is the very essence of mindful and transformative travel.
For RARE India and Secret Retreats,
Conscious Travel
comes first. The need for genuineness in all aspects of our business and the travel experiences we provide is our 'bottom line'. Our planet and our communities are as important to us, as your homes are to you. We believe a good place to live in, is also a great place to travel to. So in sharing our homes that are etched with the conscience and characters of our hoteliers with travellers we strive to ensure that each and every footprint placed in our destinations leaves a positive impact on our local community and environment, is an immersive experience; and in so doing our community-based efforts in sustainability and regenerative travel are ably supported.
In many of our properties, onsite kitchens and restaurants practice
farm to table
dining by working with local communities or in some cases direct from the property's own gardens and farms. This ensures viability of local businesses, low footprint for food products and ensure great quality absolutely essential for our kitchens – a keynote of our hospitality and something so important to all communities across Asia. Needless to say, the food and cuisines are wholesome, clean and farm fresh organic produce; and include seasonal delicacies and local favourites.
Concerns remain for travellers in our post-crisis world, and these concerns are alleviated and well-managed when you choose a
Secret Retreats
and
RARE India
member property for your holiday or business travels. The concerns of touch-points and cleanliness, crowds and space, health supporting dining, outdoor and natural spaces and genuine support from people who have truly got your back, are all well-met when travelling within our united communities. At our member properties space is everything, as we proudly proclaim – generous estates and less keys! Often in the homes or heritage homes of the owners, the scale and design are set to ensure the need for privacy and space. And with an average between 10-18 rooms in each of our boutique properties guests are assured of social distancing and to never share space with a crowd.
And lastly, our travel teams are here to support and help you discover Asia in a special way. The intimacy of our teams and connectedness of our communities makes it possible for us to decide quickly, resolve issues, and to ensure that our travellers and guests' travel efficiently and expediently. Our teams on the ground and our professional travel experts and concierges are always on-hand to assist our guests, travellers and travel agents with any information and assistance they may require. This is the community spirit that binds us as Secret Retreats and RARE India travel and hospitality community.
Explore Differently with Secret Retreats and RARE India – Travel Safe, Travel Consciously, and truly experience the very best of Asia.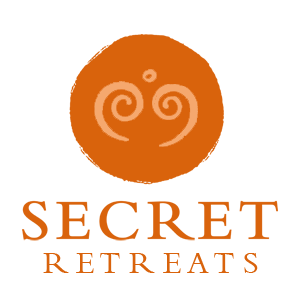 Voyagez au cœur de l'Asie avec Secret Retreats
Secret Retreats est une communauté d'hôtels de charme indépendants, de villas, de croisières en mer ou sur les fleuves d'Asie, dont les propriétaires partagent tous une même passion du voyage, de leurs cultures et traditions et aiment à les faire découvrir de manière responsable. Cette volonté de préserver l'environnement, la culture et les traditions dans lesquels nous vivons ici est essentielle pour nous tous dans un monde où le danger est l'uniformisation et le non-respect. Professionnels de l'hôtellerie aux valeurs communes, nous souhaitons vous offrir des expériences de voyages authentiques et originaux qui vous feront découvrir l'essence même de l'Asie.

Laissez-nous vous inspirer et prendre soin de votre portefeuille en même temps!
Réservez directement avec Secret Retreats et partez en toute tranquillité avec notre assistance sur le terrain. Contactez nos conseillers voyages et planifiez avec eux un voyage inoubliable en en Asie!
Plus de 100 000 personnes reçoivent déjà nos newsletters pour découvrir l'Asie. Ajoutez-votre email: