Meet the Visionary Founders (Part 2)
If you are like me, when you go somewhere that simply WOWs you, you always wander who is the mastermind behind this incredible place you are visiting. Well, I am here to share a few stories behind some of Secret Retreats' incredible places. They are the stories of the inspiring people, the visionaries behind the properties who are passionate about the arts, nature, antiques, cuisine, their local community and the indigenous culture that surrounds them and want to share all this beauty they have discovered in their world with you.
Secret Retreats properties encompass a marriage of a place and people. Set in idyllic locations, these places represent the environment, the culture and the history of their settings. Refuges for the soul, all of our members' isolated, calming retreats have an invisible line that seamlessly connects them to one another—taste, discretion, refinement, and a passion
for their place.

The owners of these wonderful properties share an inherent passion for their land and their culture. They are hoteliers who wish to share with their guests a bit of their personal story, to invite them to discover and experience the owner's home, both within the property and to enjoy the best experiences that the destination has to offer to provide their guests with a sincere sense of place. Conveying the beauty of life in its bare simplicity with no artifice, no additives, and unveil the essence of their Asian homes to you.
Young Hwan Ahn
– a Master Carpenter, and a National Treasure
Rakkojae, Seoul and Andong – South Korea
Young H. Ahn is a Master Carpenter whose personal love for Korea's hanok, traditional houses, led him to start the first Korean traditional home experience in the early 90s. Ahn's seminal work in both preserving and celebrating Korean architecture is reflected in the two properties he restored and created, RakkoJae Seoul and RakkoJae Hahoe, which are now run by... [Read more]
Lamphoune Voravongsa
– Luang Prabang's Protector of the Past
Satri House, Luang Prabang – Laos
Born in Laos, but exiled to France at a young age, Lamphoune Voravongsa returned to her Laos roots after 30 years abroad and opened her first shop in Vientiane specializing in traditional garments, jewellery, paintings and antiques. Over time she extended her business to include several shops in Luang Prabang before purchasing the former residence of Prince Soupha-nouvong, the resistance leader known as The Red Prince, who later became... [Read more]
Andrew and Marit Miners
– Saving the World's Richest Reefs
Misool, Raja Ampat – Indonesia
As the visionaries behind Misool, Andrew and Marit Miners have successfully turned a former shark finning camp into a sanctuary for all marine life that has resulted in a more than 250% increase in fish biomass along with many other positive developments for both the environment and the local communities, so many in fact... [
Read More
]
Dileep Singh Rathore
– Reviving Rajasthan's Legendary Era of Nobility
Talabgaon Castle Heritage Resort, Rajasthan – India
Born and raised in Jaipur, Dileep Singh Rathore established a film career working on international features such as Ajooba and City of Joy, Blood Diamond, The Way Back and The Dark Knight Rises. In partnership with the Government of India's Tourism Department, Dileep has long been actively involved in... [
Read More
]
Secret Retreats are small, family owned boutique properties where guests are cared for as they would family members... the delightful homes of the owners, they are Your homes in Asia...
Warm caring hospitality that one would expect from staying with friends, the mark of a Secret Retreats property, where you can enjoy quality private time with your loved ones safe in the knowledge that the hotel team is taking your care and safety as seriously as they would one of their own.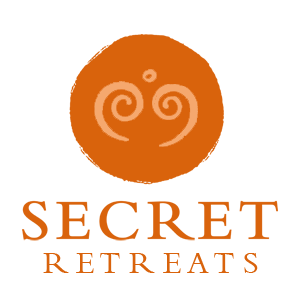 Voyagez au cœur de l'Asie avec Secret Retreats
Secret Retreats est une communauté d'hôtels de charme indépendants, de villas, de croisières en mer ou sur les fleuves d'Asie, dont les propriétaires partagent tous une même passion du voyage, de leurs cultures et traditions et aiment à les faire découvrir de manière responsable. Cette volonté de préserver l'environnement, la culture et les traditions dans lesquels nous vivons ici est essentielle pour nous tous dans un monde où le danger est l'uniformisation et le non-respect. Professionnels de l'hôtellerie aux valeurs communes, nous souhaitons vous offrir des expériences de voyages authentiques et originaux qui vous feront découvrir l'essence même de l'Asie.

Laissez-nous vous inspirer et prendre soin de votre portefeuille en même temps!
Réservez directement avec Secret Retreats et partez en toute tranquillité avec notre assistance sur le terrain. Contactez nos conseillers voyages et planifiez avec eux un voyage inoubliable en en Asie!
Plus de 100 000 personnes reçoivent déjà nos newsletters pour découvrir l'Asie. Ajoutez-votre email: