Our pick of the Must-see Places
While Spring is in the air, for the teams at Secret Retreats and RARE one edition just isn't enough to share with you all the beauty of Asia that one can enjoy during the year's season of renewal. This week we would like to bring you more of our favorite destinations in Asia for spring. And with so many beautiful properties in both of our collections it would be remiss of us to not share these stunning locations with you all.
So, in this week's edition, let's take a look at 8 more amazing places that are perfect spring destinations from across the uniquely Asian curated collections of Secret Retreats and RARE India.
Kinabalu Park – Sabah, Malaysia
Designated Malaysia's first World Heritage site by UNESCO in 2000, Kinabalu Park is one of the world's most important bioreserves, and has been designated as a Centre of Plant Diversity for Southeast Asia. Located 1585 metres above sea level, its unique ecological system features lush lowlands, verdant mountains and diverse alpine vegetation. Enjoy the rich variety and endless beauty of nature from one of the resort's elegantly designed and comfortable lodges.
Sanak Retreat – Bali, Indonesia
Surrounded by paddy fields and breathtaking views of Bali's iconic volcanoes on the horizon, Sanak Retreat is located in the bucolic and peaceful scenery of North of Bali. Set in a traditional farming village called Kayuputih, near Munduk, this relaxing getaway features 11 spacious wooden bungalows each with a private terrace or balcony overlooking the surrounding serene and beautiful tropical landscapes.
Aava Resort & Spa – Surat Thani, Thailand
Off the beaten path of mass tourism and combining traditional Thai family values with Scandinavian quality and elegance, Aava Resort shares the very best of both worlds with all their guests. This attractive boutique resort was designed and built by a Finish-Thai couple in a truly stunning and almost unknown location. Nestled directly on the magnificent Nadan Beach, one of Thailand's best kept beach secrets, the hotel is ideal for those seeking tranquility amid stylish surroundings. The waters here are also home to some unique wildlife. Take a trip with a local on their long tail boat to witness Khanom's pink dolphins, so be sure to have your camera ready!
MesaStila – Java, Indonesia
Located in Central Java about 40kms north of one of Java's highlights, Borobudur Temple, Mesastila offers distinctive traditional Javanese hospitality. Showcasing wonderful antiques, a colonial railway station, coffee plantation, and 23 historic 'joglo' villas, a stay at Mesastila immerses you in a spectacular Javanese setting with cool highland-air, stunning volcanic vistas, and lush tropical vegetation. Focusing on wellness, guests here can relax, revive and refresh with traditional Pencak Silat martial arts, an array of organic and healthy Javanese food, and indulgent therapies at the resorts Hammam Spa.
Neeralaya – Himachal Pradesh, India
Hidden from the world with some help from nature, Neeralaya is the quintessential 'little house by the river', a small pahadi (mountain) getaway located amidst a fruit orchard in Kullu Valley by the river Beas.

Stay in villas that reflect local vernacular architecture, enjoy a homemade organic meal, take an impromptu picnic or practice the art of doing nothing; life has its own pace here.
The Lodge at Wah – Himachal Pradesh, India
The Lodge at Wah is nestled in the Kangra valley amidst Wah Tea Estate. Built as a family home and an extension of its surroundings of tea gardens and snow-capped mountains, the cottages here are made by skilled craftsmen from the local community with local materials and mud excavated on-site. Spend your time cycling around, learning about tea, or head out on treks and excursions to explore this region.
Ging Tea House – Darjeeling, India
One of Darjeeling's oldest tea estates, Ging Tea House offers stunning views of the mighty Kanchenjunga ranges. The heritage 'Burra Bungalow' is perched on a hilltop amidst acres of plantations providing all the luxuries of a hotel while maintaining warmth and comfort of a homestay. Experience the colonial life of tea planters, spoil yourself with luxurious bed teas or gather around the ancient fireplace to listen to stories of life in the hills.
The Apricot Tree Hotel – Ladakh, India
Tucked away on the outskirts of Nurla village and a short drive from Leh airport, The Apricot Tree Hotel is set amidst apricot and apple trees. It is a luxury boutique getaway perched on a cliff overlooking the Indus river. It is an ideal base to explore some of the oldest monasteries in Ladakh or enjoy cultural and local music programs organised by the hotel.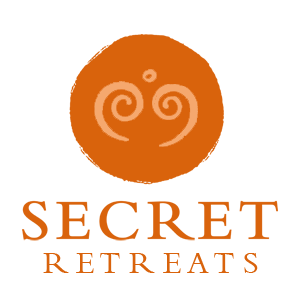 Voyagez au cœur de l'Asie avec Secret Retreats
Secret Retreats est une communauté d'hôtels de charme indépendants, de villas, de croisières en mer ou sur les fleuves d'Asie, dont les propriétaires partagent tous une même passion du voyage, de leurs cultures et traditions et aiment à les faire découvrir de manière responsable. Cette volonté de préserver l'environnement, la culture et les traditions dans lesquels nous vivons ici est essentielle pour nous tous dans un monde où le danger est l'uniformisation et le non-respect. Professionnels de l'hôtellerie aux valeurs communes, nous souhaitons vous offrir des expériences de voyages authentiques et originaux qui vous feront découvrir l'essence même de l'Asie.

Laissez-nous vous inspirer et prendre soin de votre portefeuille en même temps!
Réservez directement avec Secret Retreats et partez en toute tranquillité avec notre assistance sur le terrain. Contactez nos conseillers voyages et planifiez avec eux un voyage inoubliable en en Asie!
Plus de 100 000 personnes reçoivent déjà nos newsletters pour découvrir l'Asie. Ajoutez-votre email: