Reach high for the sky – Dream deep
With so many stunning destinations on our beautiful planet, choosing where to take your next vacation can be a challenge. Do not worry, Secret Retreats is here to help you. We have prepared a selection of amazing Asian journeys to mesmerize you and your loved ones and tempt you to start planning and booking your next trips ready for once international travel resumes.
These journeys reach the sky in some of the highest destinations on earth from the Himalayan Mountains to Mount Kinabalu, and through a variety of seascapes from a pink beach in Komodo to Manukan Island in Sabah. Explore our list and plan and book now for the year to come!
A Himalaya Transect
This special Secret Retreats journey in Nepal has been crafted to provide a degustation of the country's physical and cultural riches in a perfectly paced 10-day visit. Exploring the amazing heritage of the Kathmandu Valley, a cultural centre for arts and architecture for over 700 years, it has seen epochs come and go. The charm and historic interest of the three former city states of Kathmandu, Patan and Bhaktapur is truly timeless. From the urban focus your journey takes you on to the gateway to the high Himalaya at Pokhara, an ancient meeting point of trans-Himalayan and North Indian trading routes. Pokhara retains a laid-back charm and enjoys awesome Himalayan panoramas with the three magnificent Himalayan 8,000m peaks of Dhaulagiri, Annapurna and Manaslu dominating the skyline of the valley along with the wealth of other peaks in view including the valley's iconic Fishtail, or Machhapuchhare, a sacred summit barred to climbing expeditions. After a short helicopter flight, you will arrive in the once forbidden kingdom of Mustang. There, hidden deep in the undulations of the Himalayas and dominated by the snow-dusted peak of Nilgiri, you will start a unique adventure exploring a region of dramatic natural beauty and one of the most off the beaten path destinations on the planet. Returning to Kathmandu for your last day, you will stay in Nepal's iconic Dwarika's Hotel, an oasis of luxury in the hectic city before returning to your home country with a collection of life affirming memories of Himalayan proportions.
The Great Himalayan Journey
This journey is an incredible and unique opportunity to traverse the Himalayas from Kashmir across Ladakh and Nepal, on to Darjeeling and with an extension, Bhutan. Enjoy a lifetime of experiences immersed in awe-inspiring scenery and meeting the local people who live on the roof of the world. Appreciate the rich cultural history as you explore the markets and the back lanes of Leh, Kathmandu, Pokhara, Darjeeling and Thimphu (extension). Combine exhilarating walks with impromptu celebrations. Savour the rich and varied landscapes from the alpine-like valleys of Kashmir to the stark, arid mountains of Ladakh to glimpsing the High Himalaya from the rim of the Kathmandu Valley to taking in the awesome backdrop of Kanchenjunga out of Darjeeling, and to savoring the snow-clad peaks that form the borderlands of Bhutan and Tibet. Be sure to pack a hat with a chin-strap as this journey truly is jaw dropping at every step.
The Last Shangri-la
The Kingdom of Bhutan, a small, land-locked country of only about 750,000 inhabitants, is an ancient Buddhist country nestling amongst the mountains of the eastern edge of the Himalayas. Often called the happiest country in the world, Bhutan's values provide for a unique intersection of tradition, spirituality, and development, making it unlike any other country in the world to experience. This 7 day journey will take you on a circuitous route through the Himalayan kingdom from the capital city, Thimpu, through the lush rural heartland of the Punakha Valley to ancient fortresses and Buddhist monasteries perched on mountain tops in the Paro region, this journey will share all of this and more with you. Bhutan has a unique approach to governance, a country where the Gross National Happiness (GNH) – a careful balance between economic well-being and emotional well-being – is valued as more important than the country's GDP. A truly unique country in so many ways, including the only country in the world where the capital city does not have any traffic lights! I feel sure this must contribute to the people's GNH. Ranked one of the top 10 safest countries in the world, Bhutan is also the world's only carbon negative country with over 70% of the land covered in natural and managed forest.
Diving in Manado
An unparalleled scuba diving experience is waiting for you in North Sulawesi! Gangga Island offers sensational diving where you can get up close and personal with diverse and remarkable sea life from both the Indian and the Pacific Oceans. This 6-day journey takes you to the best diving sites of Manado, Bangka Island, Bunaken National Marine Park and the Lembeh Strait – a favorite destination for underwater photographers especially for macro-diving. The waters here are some of the richest in the world, incredibly biodiverse from the busy and colourful reefs, home to the many critters the area is famed for, to turtles, schooling fish and sharks. The area also rewards divers with big wall diving and underwater volcanoes to marvel at. The journey also shares life above the waves with you, enjoying island life on the stunning tropical island of Gangga to discovering the lifestyle of the local Minahasa culture. A paradise both above and below the waterline, this journey is absolutely perfect for lovers of beach and sea.
Journey to The Majestic Equatorial Shores of Raja Ampat
This 8-day cruise takes you to some of Indonesia's most incredible marine scenery aboard a luxurious traditional Phinisi yacht. The cruise starts at Sorong, just off the northwestern tip of the island of New Guinea, and then takes you on an incredible voyage through the remote Raja Ampat archipelago. This region comprises a unique labyrinth of more than 1,000 islands spread over a vast expanse of calm turquoise seas. Startlingly beautiful both above and below the water 'Raja Ampat' translates as 'four kings', describing the four main islands of Waigeo, Salawati, Batanta and Misool. The archipelago has the highest recorded marine biodiversity on the planet and is home to the world's richest reefs, offering a staggering diversity of experiences to those privileged few lucky enough to sail her waters. With private charter for exclusive use of this stunning 5-cabin luxury yacht or cabin cruises possible contact the Secret Retreats Concierges to plan your cruise holiday of a lifetime.
Ultimate Sabah Triangle
Explore and enjoy some of South East Asia's most pristine forests, one of Asia's highest mountains and a beautiful tropical island. This journey takes you to Sabah, a state in Malaysian Borneo, from the foot of Mount Kinabalu to the Island of Manukan in the South China Sea. Starting at the Manukan Island resort relax in a beach villa and explore the marine environment perhaps taking the resort's boat out to dive and snorkel or simply kick back and enjoy beach life. From Manukan head to Kinabalu Park and the Poring Hot Spring within the Kinabalu National Park, a UNESCO World Heritage Site. This area, that includes Mount Kinabalu, was made a national park more than 50years ago, and a World Heritage Site more than 20years ago. It is a nature lovers paradise with 4 climate zones home to over 4,500species of flora and fauna including some world beaters such as the world's largest flower, Rafflesia, the famed Nepenthes pitcher plants, more than 800 varieties of orchids and don't forget to look up too, you may be lucky enough to see orangutans or tarsiers, or perhaps even the majestic rhinoceros hornbill and mountain serpent-eagle who call this incredibly valuable park home.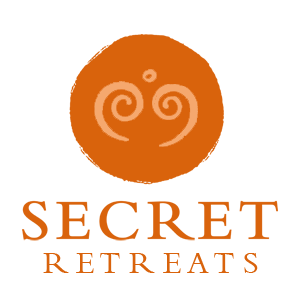 Voyagez au cœur de l'Asie avec Secret Retreats
Secret Retreats est une communauté d'hôtels de charme indépendants, de villas, de croisières en mer ou sur les fleuves d'Asie, dont les propriétaires partagent tous une même passion du voyage, de leurs cultures et traditions et aiment à les faire découvrir de manière responsable. Cette volonté de préserver l'environnement, la culture et les traditions dans lesquels nous vivons ici est essentielle pour nous tous dans un monde où le danger est l'uniformisation et le non-respect. Professionnels de l'hôtellerie aux valeurs communes, nous souhaitons vous offrir des expériences de voyages authentiques et originaux qui vous feront découvrir l'essence même de l'Asie.

Laissez-nous vous inspirer et prendre soin de votre portefeuille en même temps!
Réservez directement avec Secret Retreats et partez en toute tranquillité avec notre assistance sur le terrain. Contactez nos conseillers voyages et planifiez avec eux un voyage inoubliable en en Asie!
Plus de 100 000 personnes reçoivent déjà nos newsletters pour découvrir l'Asie. Ajoutez-votre email: