Lose Yourself and Soak up the History
at these stunning destinations!
There's something magical about wandering amongst the enigmatic ruins of ancient empires from the Angkor Wat temples in Siem Reap to the hectic streets of Varanasi. History is one of the best parts of travel offering endless fascination and wonder.
Touching the remnants of history and learning about ancient civilizations can add extra depth to your travel so here are our suggestions for 7 ancient cities of Asia to include in the plans for your next trip...
Pingyao

Well-preserved and home to a plethora of significant buildings, sites and ancient ruins, the mediaeval city of Pingyao is a traveller's opportunity to experience ancient China. Bounded by the iconic medieval city walls, with six major gates and 72 watchtowers, the city is dotted with historic structures, temples, shops and cultural relics.

With about 40,000 residents calling the city home, Pingyao still brims with life and has successfully avoided the over-tourism that has turned many of China's other ancient city's into theme-park style tourist-traps. Neighbours chat on street corners and streets bustle with shoppers, diners and errand-goers, daily life continues unchanged by the passing centuries, the lifestyles preserved by the city's medieval walls perhaps.

A heritage hotel makes the perfect base to explore and soak up the atmosphere of the city where Pingyao offers a true sense of place in its heritage properties.




Luang Prabang

Laos

Encircled by lush verdant forest covered mountains and located at the confluence of two rivers in north-central Laos, Luang Prabang is the heart and pride of Lao culture. Once the capital of the first Lao kingdom, ancient temples, pagodas, Lao wooden houses and French colonial buildings form the backdrop of this UNESCO World Heritage site.

Day and night, the city offers delights for the senses. Begin with a feast for the eyes as every morning, hundreds of monks in saffron-coloured robes walk the quiet streets of the old town collecting alms. Wondrous aromas of freshly cooked food and the sweet smell of frangipani trees float through the air as the town comes alive. Celebrating life, the local people's distinctive culture includes traditional dancing, music, and vibrant festivals held throughout the year. The colourful stalls at the nightly outdoor street market offer a glimpse of the indigenous cultures of Lao represented through their handicrafts and traditional costumes.



Chiang Mai

Chiang Mai is considered locally as Thailand's second most important city, but it was once a capital city in its own right, the home city to the kings of the Lanna Kingdom. The literal translation of Chiang Mai is 'New City', founded over 720 years ago by King Mengrai after his original capital, Wiang Kum Kam, located on the banks of the river Ping was catastrophically flooded in 1294 CE forcing King Mengrai to found his new capital on higher ground a mile or so west of the river's banks. A walled and moated city of almost exactly a square mile this was the home of Lanna kings for generations.

The Lanna Kingdom, which was independent until 1558, has always fiercely protected and preserved its own lifestyle and traditions, a distinct culture, rich in arts with a refined architecture and a unique and delicious cuisine.




Siem Reap

Angkor Wat is the largest religious monument in the World, spread over an area of 160 hectares. Its construction started in the 12th century AD as a Hindu temple then gradually transformed into a Buddhist temple by the end of the century. Located on the shores of the Tonle Sap Lake, the largest freshwater lake in Southeast Asia, Siem Reap (which literally means "Siamese defeated", in reference to the victory of the Khmer Empire over the army of the Thai kingdom in the 17th century) is the perfect base for exploring the temples of Angkor and the lake and its unique lifestyles of the folk who call Tonle Sap home. Pristine forest and nature, ancient enigmatic ruins, handicraft villages and some wonderful boutique hotels, spas and restaurants to enjoy between activities a stay in Siem reap has something for everyone.



Penang

Set on the northwest coast of Peninsular Malaysia Penang is known as the "Pearl of the Orient" a nod to this towns charm and beauty. Stroll around Georgetown to discover the city's rich historical architecture. Enjoy the spectacular views from Penang Hill. Embrace nature at the Botanical Gardens or Penang National Park. Visit the sprawling Kek Lok Si Temple, Fort Cornwallis, and the 20th century clan house of Khoo Kongsi.

And don't miss the exhibits at the Penang Museum & Art Gallery and Toy Museum Heritage Garden or the incredible dining options from incredible street food to fine dining. So much to enjoy you will want to visit again and again.




Varanasi

One of the oldest continuously inhabited cities in the world, Varanasi is located in northern India's Uttar Pradesh state. The city was one of the first Aryan settlements in the middle Ganges valley, and rose to become a major centre of religion, philosophy, art and industry by the end of the 2nd millennium. And the capital of the Kashi kingdom in the 6th century BC. While the Buddha gave his very first sermon during this time at the nearby town of Samath, Varanasi is strongly Hindu and is known as a city of Lord Shiva. Also called the City of Light, Benares and Banaras, Varanasi holds a favourable spot on the left bank of the Ganges River and is considered one of the seven sacred cities of Hinduism.



Kolkata
India
Kolkata, or Calcutta as it once was known, is a city of beautiful architecture, fascinating history, great cuisine and famously relaxed and friendly people. How does one even begin to describe a city as overflowing with history, heritage and sensory experiences as Kolkata? By describing the wondrous sights and architecture that can be explored along its streets and hidden paths? By detailing its storied history and significance in the Indian psyche? By listing off the city's many must-eats and must-tries? Kolkata is surely a city that must be experienced wholly by sight, sound, scent, taste and touch for one to truly understand this incredible city. For a historic and vibrant sojourn, one must travel to Kolkata. Choose one of the distinct boutique hotels in Kolkata to base your travels and get ready for a once-in-a-lifetime experience.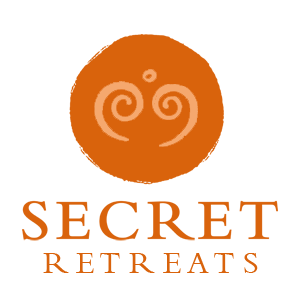 Voyagez au cœur de l'Asie avec Secret Retreats
Secret Retreats est une communauté d'hôtels de charme indépendants, de villas, de croisières en mer ou sur les fleuves d'Asie, dont les propriétaires partagent tous une même passion du voyage, de leurs cultures et traditions et aiment à les faire découvrir de manière responsable. Cette volonté de préserver l'environnement, la culture et les traditions dans lesquels nous vivons ici est essentielle pour nous tous dans un monde où le danger est l'uniformisation et le non-respect. Professionnels de l'hôtellerie aux valeurs communes, nous souhaitons vous offrir des expériences de voyages authentiques et originaux qui vous feront découvrir l'essence même de l'Asie.

Laissez-nous vous inspirer et prendre soin de votre portefeuille en même temps!
Réservez directement avec Secret Retreats et partez en toute tranquillité avec notre assistance sur le terrain. Contactez nos conseillers voyages et planifiez avec eux un voyage inoubliable en en Asie!
Plus de 100 000 personnes reçoivent déjà nos newsletters pour découvrir l'Asie. Ajoutez-votre email: