Celebrate the Coming Up Valentine's Day at these Romantic Destinations
When it comes to expressing love, nothing beats Valentine's day. Of course, you don't have to wait a year long to express your love to your significant other because you can do that any and every day. But, on an occasion like Valentine's Day where love is in the air worldwide, it is nice to recognize that romance is alive and kicking with you. So, if you are looking for a place to renew your vows, to spend your honeymoon or just for a secret getaway, we promise that the places we recommend you on this edition will surely impress you and your loved one.
Manda De Laos

Manda de Laos restaurant, located within the World Heritage Site of Luang Prabang, is enveloped within three beautiful lotus ponds creating an immersive tropical ambiance. The dining area overlooks this magical display of lotus blossoms and floating lilies which creates uniquely different atmospheres throughout the day. Serving a luxurious take on traditional Laos cuisine with signature cocktails, Manda de Laos is a perfect place for your special Valentine's Day occasion.




Golden Buddha

Away from the tourist crowds, Koh Phra Thong is a remote and gloriously unspoilt island. Backing onto a pristine nature reserve and fringed by coconut plantations, Golden Buddha Beach Resort comprises 28 privately owned traditional wooden homes, which are sprinkled along a beautiful and deserted 12 kilometre sandy beach. This beautiful and unique resort is our recommendation for your dream honeymoon. Wow your loved one with a stay at this simply beautiful and naturally romantic island paradise.



Tugu Bali

An ideal place for your honeymoon or to renew your wedding vows, Tugu Bali is a serene place in serene surroundings. Located on the shores of Canggu Beach, this boutique hotel is the vision of an Indonesian antiques collector and his collection decorates the property throughout. The main building features distinctive architecture inspired by a secluded village in Central Bali. Each of the charming thatched suites is peppered across lush gardens and lotus ponds. The architecture and interiors are extraordinarily beautiful like scenes out of a painting. An experience at Tugu Bali will create romantic memories that will stay with you and your loved ones for a lifetime.




SEEDS Restaurant

A perfect venue for a romantic proposal and to host your weddings! SEEDS Restaurant & Lounge offers excellent contemporary fine dining from its stunning lakeside location in the center of Yangon.

The restaurant is the brainchild of Swiss Michelin Starred Chef, Felix Eppisser, and his wife Lucia Eppisser and is very much the result of their culinary life's journey, a voyage of inspiration, creativity, sharing and love. Stunning lake views from within the privacy of this romantic, light-filled restaurant offers guests the space to breathe, unwind and delight in an extraordinary culinary experience.



Slow Private Pool Villas

If you prefer a quiet and more private marriage proposal, nothing can say romantic more than a proposal on an exotic beautiful island like Gili Air. Slow Villas Resort is well-known for the concept of slow life (slow cooking, slow moving, slow stretching) a unique way to retrieve a sense of the essential value of life. Whether you choose to propose by the private pool in your villa or by the secluded beach with a beautiful sunset as your background, it would be a moment you both will remember fondly for the rest of your lives.




Cuisine De Garden

A gorgeous restaurant set in a lush green garden outside of Chiang Mai, northern Thailand. Cuisine De Garden is renowned for its romantic atmosphere and their chef's creative and gourmet creations.
It is an excellent place to propose to your loved one, to celebrate Valentine's day or perhaps to say sorry for forgetting your anniversary! This unique restaurant is an experience not to be missed while you are in Chiang Mai.



Rajbari Bawali

Stunning architecture, opulent and historic, Rajbari Bawali is a dreamy place for an Indian inspired vow renewal or fairytale wedding. This 300-year-old Greco-Roman style heritage hotel has been superbly restored. The property is reminiscent of both the British Raj and the feudal lifestyles of Bengal's Zamindari landlords. It is the perfect place to experience both the opulence and the history of this small hamlet of the 24 Paganas, and to explore Bengal's traditional performing arts. In addition, there is also a strong focus on highlighting and supporting the local arts and crafts from Rajbari's surrounding village communities.




Embassy Restaurant

Can't find the right place to pop that important question? Embassy Restaurant – Siem Reap is just the perfect place for you. Make your special day even more special with the elegant atmosphere and Khmer gastronomy experience at Embassy Siem Reap. The chef duo, the "Kimsan Twins" Kimsan Pol and Kimsan Sok were determined to revive the lost flavours of Khmer cuisine. The chefs researched Khemr cuisines history extensively forgotten recipes and ancient methods, even consulting former staff of His Majesty King Norodom Sihanouk's. Set in Siem Reap with the majestic and ancient ruins of Angkor on their doorstep dining doesn't get more sincerely Khmer than Embassy Restaurant.



...to start planning your Asian journey
©SECRET RETREATS 2020 • Unveil the essence of Asia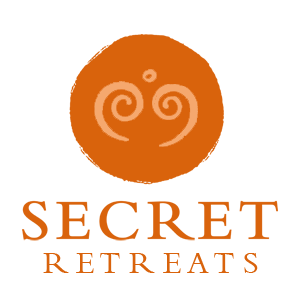 Voyagez au cœur de l'Asie avec Secret Retreats
Secret Retreats est une communauté d'hôtels de charme indépendants, de villas, de croisières en mer ou sur les fleuves d'Asie, dont les propriétaires partagent tous une même passion du voyage, de leurs cultures et traditions et aiment à les faire découvrir de manière responsable. Cette volonté de préserver l'environnement, la culture et les traditions dans lesquels nous vivons ici est essentielle pour nous tous dans un monde où le danger est l'uniformisation et le non-respect. Professionnels de l'hôtellerie aux valeurs communes, nous souhaitons vous offrir des expériences de voyages authentiques et originaux qui vous feront découvrir l'essence même de l'Asie.

Laissez-nous vous inspirer et prendre soin de votre portefeuille en même temps!
Réservez directement avec Secret Retreats et partez en toute tranquillité avec notre assistance sur le terrain. Contactez nos conseillers voyages et planifiez avec eux un voyage inoubliable en en Asie!
Plus de 100 000 personnes reçoivent déjà nos newsletters pour découvrir l'Asie. Ajoutez-votre email: