Amazing Heritage Properties in Asia You Can Actually Stay in (Part 1)
In a continent full of historical sites from across the ages, superlative natural wonders, and a wonderfully rich and diverse collection of ancient cultures, it's not surprising that Asia is home to some of the world's most remarkable historical houses and palaces.
Throughout history, the palaces of the wealthy and royal have thrilled visitors with their opulence, ostentation, and the fascinating histories held within their walls and grounds. These heritage properties help to tell the story of a culture and a place. They remind us of the importance of
history in preserving cultural identities and in so doing promote understanding and appreciation of cultures perhaps different to our own. In valuing and understanding the past we can both preserve culture and tradition and help to maintain these unique identities and keep them relevant in the modern age.
To share the best experiences of our Asian homes with you we are always on the lookout for unique and incredible places to stay, places full of character and with their own stories to tell, and these fabulous historical homes and palace boutique hotels certainly do that, and in spades. In this edition we discover 4 of Asia's most enchanting residences, each one housing incredible stories that capture the imagination.
Here's our list of our favourite historical houses and palaces you can actually stay in and enjoy a right royal experience at least once in your lifetime. Grab your cup of joe, and let's dive right into this guide on Must-Stay historical homes and palace boutique hotels in Asia!
Stok Palace Heritage Hotel
Built by the rulers of the Namgyal Dynasty, essentially the Ladakhi Royal Family, this palace, which still belongs to the Namgyal family today truly reflects a royal lifestyle. It has numerous intriguing features from the architectural principles behind the design, the royal apartments lined with ancient murals, the family's private prayer chamber with monks through the ages providing spiritual security and guidance, mystery and wonder abound at Stok Palace. Arranged around multi-level interlinked courtyards with colourful...[
Read More
]
Talabgaon Castle Heritage Resort
Rajasthan, India
This beautifully restored legendary 150-year-old family castle in regal Rajasthan, Talabgaon Castle, has been converted into a boutique hotel and heritage resort. Tucked away in the heart of Rajasthan, Talabgaon Castle has been in the family of Dileep Singh Rathore, a direct descendant of Thakur Vijay Singh ji Rathore, for centuries and overflows with tales of battle, honour and fearless warriors, that can all trace a heritage back to an ancient and mysterious Indian dynasty of... [
Read More
]
Chakrabongse Villas
Bangkok, Thailand
In 1908 Prince Chakrabongse Bhuvanath built a private villa residence on the eastern bank of the Chao Phraya River on Rattanakosin Island in the heart of royal Bangkok. Built as a family retreat away from palace life the Prince really couldn't have selected a more perfect location graced as it is with breathtaking views towards the glistening spires of the Temple of Dawn – views enjoyed today from the restaurant and restaurant's riverside terrace, timeless and wonderful views to accompany some of the best Royal Thai cuisine in Thailand. The villa has stayed in the Chakrabongse family, handed down the generations, and today rests in... [
Read More
]
Brijrama Palace Heritage Hotel
Varanasi, India
'Wow' will be the first word you will utter as you cruise up to check-in by boat from the mighty river Ganges, and the incredible Brijrama Palace is revealed to you, its great carved sandstone façade standing majestically on the Darbhanga Ghat and overlooking the myriad variety of rituals and devotion that play out beneath the palace's gaze in this holiest of holy cities. Brijrama Palace is one of Varanasi's oldest landmarks located in one of the oldest inhabited cities in the world. Superlative in every sense, the palace is set on the banks of the River Ganges that flows through Varanasi... [
Read More
]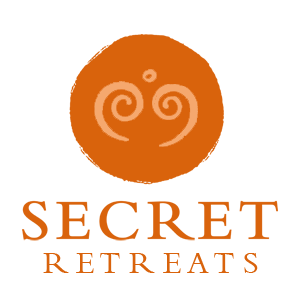 Voyagez au cœur de l'Asie avec Secret Retreats
Secret Retreats est une communauté d'hôtels de charme indépendants, de villas, de croisières en mer ou sur les fleuves d'Asie, dont les propriétaires partagent tous une même passion du voyage, de leurs cultures et traditions et aiment à les faire découvrir de manière responsable. Cette volonté de préserver l'environnement, la culture et les traditions dans lesquels nous vivons ici est essentielle pour nous tous dans un monde où le danger est l'uniformisation et le non-respect. Professionnels de l'hôtellerie aux valeurs communes, nous souhaitons vous offrir des expériences de voyages authentiques et originaux qui vous feront découvrir l'essence même de l'Asie.

Laissez-nous vous inspirer et prendre soin de votre portefeuille en même temps!
Réservez directement avec Secret Retreats et partez en toute tranquillité avec notre assistance sur le terrain. Contactez nos conseillers voyages et planifiez avec eux un voyage inoubliable en en Asie!
Plus de 100 000 personnes reçoivent déjà nos newsletters pour découvrir l'Asie. Ajoutez-votre email: