Taiwan: An Open Air Kitchen
A food lover's paradise, Taiwan is known for its pearl milk tea, beef noodles and oyster omelets. Explore Taiwan off the beaten track from north to south learning about the country's unique people and traditions, enjoying relaxing dips in ancient hot spring, visiting the unexpected gem of Taichung, driving through stunning scenery, and indulging in tasty treats from sizzling street food to incredible high-end dining.
Have a good journey, or as they say in Taiwan, "sūn-hong"!
Beyond Taipei

Explore the village of Wulai, home to the country's indigenous people, such as the Atayal tribe. Learn more about Taiwan's intriguing indigenous culture, including traditional weaving practices, then relax your body and mind soaking in a peaceful hot spring at a nearby hotel.




Local Tastes at MUME

Sample one-of-a-kind cuisine created from the best ingredients Taiwan has to offer at MUME. Fusing the different backgrounds and experiences from the contemporary restaurant's three chefs, MUME features modern western and Nordic techniques blended with local tastes, herbs and decorative flowers.



Taichung Escape

An hour away from Taipei station by high speed rail, Taichung awaits. Join a tea ceremony in a traditional tea house where pure spring water is used in making tea, learn age-old paper making practices and walk around Shihlin Night Market to check out the street food.




Modern Singaporean Flavour in Taiwan

Uncover the flavours of Chef Jimmy Lim's memories translated into modern dishes designed to inspire both your imagination and taste buds. At JL Studio, 90% of the ingredients are locally sourced on a daily basis to guarantee freshness, reduce waste and promoting quality amongst local farmers.



Nature of Pingtung

Head south to Pingtung by car, to visit the Rukai tribe village of Wutai nestled on the mountainside at 1,000 metres high. The region has a number of local culinary specialties. Linbian Township is known for its sweet and juicy black pearl wax apple, Wanluan for its tasty pig's feet and Donggang for melt-in-your-mouth bluefin tuna.




Aboriginal Taiwanese Cuisine at Akame

Meaning "to grill" in the Rukai tribe language, Akame's Chef Alex Peng prepares all the restaurant's dishes using a traditional brick wood-fired oven reinterpreting Taiwan's indigenous foods to present a contemporary take on aboriginal cuisine. Worth the trek, a meal at Akame is sure to offer one of the most unique dining adventures you've ever experienced.



Journey Through the Open Air Kitchen of Taiwan
Above are just some of the myriad experiences you can appreciate in Taiwan. Discover more of what you can do on this island with Secret Retreats on a 6 Nights / 7 Days journey!
...to start planning your Asian journey
©SECRET RETREATS 2019 • Unveil the essence of Asia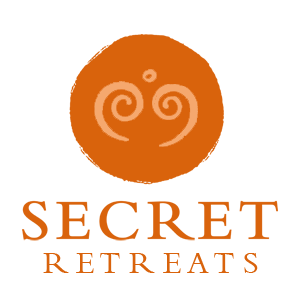 Voyagez au cœur de l'Asie avec Secret Retreats
Secret Retreats est une communauté d'hôtels de charme indépendants, de villas, de croisières en mer ou sur les fleuves d'Asie, dont les propriétaires partagent tous une même passion du voyage, de leurs cultures et traditions et aiment à les faire découvrir de manière responsable. Cette volonté de préserver l'environnement, la culture et les traditions dans lesquels nous vivons ici est essentielle pour nous tous dans un monde où le danger est l'uniformisation et le non-respect. Professionnels de l'hôtellerie aux valeurs communes, nous souhaitons vous offrir des expériences de voyages authentiques et originaux qui vous feront découvrir l'essence même de l'Asie.

Laissez-nous vous inspirer et prendre soin de votre portefeuille en même temps!
Réservez directement avec Secret Retreats et partez en toute tranquillité avec notre assistance sur le terrain. Contactez nos conseillers voyages et planifiez avec eux un voyage inoubliable en en Asie!
Plus de 100 000 personnes reçoivent déjà nos newsletters pour découvrir l'Asie. Ajoutez-votre email: