Beyond Squid Game: South Korea's Highlights
South Korea has long been famous for the uniqueness of its cultural arts, breathtaking seasonal scenery, and its rapid rise as a technology powerhouse. But if we talk about South Korea today, our conversations are often filled with the latest gossip from K-Pop culture, the fashion, brands and style trends hitting the streets of Seoul, or perhaps currently your conversations are filled with the latest South Korean craze in Netflix, the bizarre TV phenomenon that is Squid Game. This dystopian drama has put South Korea on the must-travel maps of millions of Squid Game fans around the world with its desperate story of debt-ridden people competing in deadly games to win a massive cash prize and solve their financial woes. Squid Game is the most-watched drama series in the history of Netflix, hitting the number 1 spot in the 94 countries where it has been aired (…)
With South Korea very much in the spotlight we are sure many folks
around the world are starting to plan their trips to the land of Squid Game. Travel restrictions are still in place however, with visitors from most regions of the world required to complete a 10-day quarantine on arrival, making holiday visits rather impractical for the time being. But quarantine free travel is now possible for fully vaccinated travelers between Singapore and South Korea under the VTL Travel Bubble scheme. And plans for a similar scheme already on the table between Australia, Japan and South Korea. So with the door to international travel to South Korea creaking open, now is a good time to start making plans and beat the inevitable rush once the country
fully opens.
In this week's newsletter we are pleased to share this amazing destination with you via our South Korea holiday itineraries. A fascinating destination with a wealth of experiences to share with visitors. There's a Chinese flair to the Buddhist-era temples and a rich history, and a coastline of volcanic geology you'd more typically associate with Indonesia. From K-Pop to fashion and Gangnam-Style to ancient style, South Korea can hold its own on the popular culture front and it clearly doesn't wish to mirror anywhere else in the region (…)
For History Lovers: Gyeongbokgung Palace
This "Palace Greatly Blessed by Heaven" was the center of the Joseon dynasty (1392–1897) and was the heart of Korea. Built in 1395, the Gyeongbokgung Palace is the largest and greatest of Seoul's Five Grand Palaces. Like the Forbidden City in Beijing, the palace is a complex of buildings—a throne hall, the king's living quarters and more—a sort of city inside a city and complemented by beautifully manicured gardens and carefully positioned pavilions to share the best views of the surrounding landscapes. The Japanese destroyed the palace in the 1590s, and the site remained a ruin until a complete reconstruction in 1867 brought back more than 500 buildings.
Today, the palace grounds are filled with lotus ponds, gardens, and ornate statues, and offer a lovely place to spend the afternoon. Don't miss the Throne Hall, the Royal Banquet Hall, and Hyangwonjeong – a two-story pavilion on a small island in the center of a pond. And remember to stand under the palace roof and look up—you'll be dazzled by the intricate patterns of red, blue, and green painted on the eaves.
Head South to Busan and the Beautiful Jeju Island
Next stop is Busan, South Korea's largest port and second largest metropolis. En route there, stop at Korea's largest temple, the impressive Tongdosa Temple. This bustling port at the southern tip of the Korean Peninsula gracefully balances big city life with community charm. During your stay in Busan, visit Haeundae Beach, the Nurimaru APEC House, an imposing and beautiful meeting centre located on an island, the Busan Aquarium and the UN Memorial Cemetery located in a serene park which honours soldiers from 16 countries killed during the Korean War. Then one more stop at the unique Yongungsa Seaside Temple.
Fly from Busan to Jeju Island, a place of myths and legends. According to legend, three demi-gods emerged from Samgseonghyeol – 3 Clan's Holes, literally 3 large holes in the ground on Jeju Island – and founded the Tamna Kingdom in 2400BC. The holes are still visible today and are today a shrine, and one of the oldest historical sites in South Korea. One in five people on the island earn their living from the sea, and in many families, the women have been divers for generations (…)
Travel Back In Time: Stay in a Traditional Hanok
Seoul, the capital of South Korea, is a city of contrasts where the new and the old co-exist in perfect harmony. Ancient palaces and noble residences live alongside a modernity filled with cutting edge 21st century tech. And you can experience this contrast in a boutique hotel where Korean traditional culture comes alive, in a stay in a traditional Hanok.
A Hanok is a traditional Korean house, typically a home set within carefully positioned courtyards and gardens ensuring privacy for the residents, contemplative spaces and creating a living space that works in harmony with the environment. The design and build ensures the rooms are cool in summer and warm in winter while also creating a space that shares restful and beautiful views for the residents wherever their gaze may fall (…)
From Seoul to DMZ
A trip to visit Korea's Demilitarized Zone (DMZ) – the weapon-free buffer zone between North and South Korea. The area was established on July 27, 1953, when the Armistice Agreement was signed between the warring sides after the Korean War. It is a 2km-wide stretch of land on either side of the border between north and south Korea.
The zone has been protected from human disturbance for more than 6 decades and has unintentionally become a haven for wildlife, making it a popular destination for nature lovers and bird watchers. Embark in a fascinating trip with Secret Retreats from Seoul with a guided tour of the sights along the south side of the DMZ.
Start from Dora Observatory, the northernmost observatory on the western section of the DMZ. The binoculars offer views of the city of Gaeseong, the Songaksan Mountain, and the Statue of Kim Il-sung in North Korea. As the area beyond the observatory is within a military outpost command, photography is strictly prohibited here. The nearby Dorasan Station is one of the northernmost railway stations on the Gyeongui Line which connects Seoul to Sinuiju in North Korea and is seen as a symbol of the efforts to achieve a unified Korea (…)
Finally, a trip to the village of Panmunjeom is not to be missed. The 'Truce Village' is located within the DMZ, in No Man's Land, set aside as a place where officials of both North and South Korea could meet. Overlooked by the United Nations, the village is divided into 2 halves, with one half under North Korea's jurisdiction and the other under South Korea's jurisdiction. The demarcation line through the village is marked by a low concrete step, cross uninvited at your peril (…)
Experience Korea Bite by Bite
Take a journey to the heart of Korea through their unique cuisine. South Korean food culture has rapidly taken over, perhaps aided by the country's newfound fame on the silver screen.Today Korean cuisine has become trendy in many cities across the world. You may have noticed Korean cuisine becoming more prevalent in your neighborhood in the past few years whether in the instant noodle or pickle sections of your local supermarket or in offerings on restaurant menus. The K-Pop star Psy, with his (let's be honest here) one hit wonder "Gangnam Style" brought the media gaze to South Korea back in 2013. This opened the door to more Korean TV dramas and music finding an audience beyond Asia (…)
No longer is it a poor man's Japanese, Korean food is standing firmly on its own two feet and gaining a cult like following. Beyond the spicy probiotic wonder of Kimchi (typically, spiced pickled cabbage) and the ubiquitous instant noodles there is a great variety of styles and flavours to enjoy in Korean cuisine. Largely a rice-based cuisine, as with most of Asia, a traditional meal consists of a bowl of rice and a soup, served with anything from 2 to 12 side dishes, or 'banchan'. There is a great variety of banchan, mostly vegetable, with many dishes specific to the different regions of Korea where the banchan were created from the produce that was locally available (…)
With our carefully curated portfolio of unique properties and experiences throughout Asia – including stylish boutique hotels, cruises on the great rivers of Asia or luxury private yacht charters, and creatively-Asian restaurants – Secret Retreats is uniquely positioned to offer an exclusive collection of highly localized itineraries, special offers and packages across the Asian continent. The Asian holiday itineraries offer the intriguing promise of discovering 'secret spots,' known only to those who live in the region, and introducing the sights, sounds, tastes and beauty of local life beyond the beaten path of mass tourism.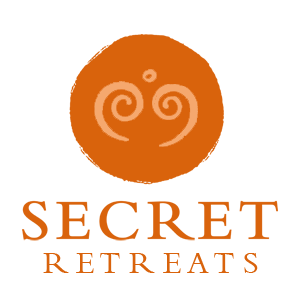 Voyagez au cœur de l'Asie avec Secret Retreats
Secret Retreats est une communauté d'hôtels de charme indépendants, de villas, de croisières en mer ou sur les fleuves d'Asie, dont les propriétaires partagent tous une même passion du voyage, de leurs cultures et traditions et aiment à les faire découvrir de manière responsable. Cette volonté de préserver l'environnement, la culture et les traditions dans lesquels nous vivons ici est essentielle pour nous tous dans un monde où le danger est l'uniformisation et le non-respect. Professionnels de l'hôtellerie aux valeurs communes, nous souhaitons vous offrir des expériences de voyages authentiques et originaux qui vous feront découvrir l'essence même de l'Asie.

Laissez-nous vous inspirer et prendre soin de votre portefeuille en même temps!
Réservez directement avec Secret Retreats et partez en toute tranquillité avec notre assistance sur le terrain. Contactez nos conseillers voyages et planifiez avec eux un voyage inoubliable en en Asie!
Plus de 100 000 personnes reçoivent déjà nos newsletters pour découvrir l'Asie. Ajoutez-votre email: