Month by Month Recommendations for Your Asia-bound Holidays with Secret Retreats
Part 2
One of the most common questions posed to our Concierge Team is "where can I travel to during X month?". These days, covid travel restrictions aside, the world has never been smaller, allowing us to travel anywhere in ways to suit almost any travelling style or budget. And this is where curated travel of the sort provided by communities like Secret Retreats come in so handy, as with so many options available and so much to consider, it can be hard choosing the best destination and itinerary for your next trip.
In this week's newsletter we share with you our second edition of our Month-by-Month Recommendations for your next holiday in Asia. By no means an exhaustive list, we have simply highlighted the destination that our teams think offer the best experiences for each given month. But for a more detailed view of the best travel options for your own travel plans or holiday thoughts for Asia it's always best to contact the Secret Retreats Concierges directly, who will be happy to share their expertise with you and help you plan, build and book the ultimate travel itinerary tailored to suit you and your travelling friends and family. So, let's look at this week's recommendations for Asia travel from July to December where wonderful travel experiences await you.
JULY
Lombok – Indonesia
With its proximity to the equator the Indonesian island of Lombok is a year-round destination. With temperatures steady throughout the year, weather is only divided by the wet or the dry season. And in terms of the weather, the best time to go to Lombok is from July to August when the average temperature is a pleasant 25°C and the island is in the height of the dry season promising the daily delight of clear blue skies. Often overshadowed by its more 'on the beaten path' neighbouring island of Bali, this actually works in favour of travel to Lombok. With most of the mass tourism focused on Bali, Lombok is able to share with its visitors unspoiled beaches and much less of the commercialization that blights the well-trodden paths of tourism. Lombok still possesses today the raw natural beauty and sense of an island life unchanged that has been lost somewhat on the parts of Bali where big brands and mass... [
Read More
]
AUGUST
Kerala – India
Kerala is the perfect destination for nature lovers and for those looking to boost health on a wellness holiday. And August is a great time to head to Kerala for both of these activities, as well as being a very pocket friendly destination at this time of year too. While the south west monsoon may be soaking the region, don't let this put you off, the payoffs for a visit in August are manyfold. While the weather can be very warm and humid, the cloudbursts of monsoon rains refresh the rolling green hills and tea plantations and reward visitors with lush green landscapes. The freshness after the rains is invigorating and is just one of the many moods of Kerala in August.
Rains can come as gentle showers or dramatic downpours, but it doesn't rain all day, and between the rains the sun breaks through making rainbows through the mists rising up from the tea plantations or within the woodland and forest... [
Read More
]
SEPTEMBER
Once the humid heat and rains of summer have passed, South Korea once again bursts into wonderful colour and festivals come to the fore. Stunning shades of dynamic orange and red pepper the autumnal landscapes. It's best to avoid the summer months, also known as monsoon season. During these months, Seoul can be uncomfortably humid and also over-run with tourist groups.
Seoul may appear to be a very modern success story full of glamour, glitz and neon, but this modernity is backed by rich and ancient traditions that reward the visitor with a fascinating culture and cuisine to explore and... [Read More]
OCTOBER
With a gentle sub-tropical climate cooled by elevation with summer (August through October) temperatures typically between 17 and 30 °C and in winter (December through February) between 8 and 21 °C, Pokhara makes for the perfect location for trekking throughout the year and for all levels of ability.
To enjoy some of the best sunset views over Pokhara, a walk to the Shanti Stupa or World Peace Temple is a must. The Peace Pagoda, opened in 1999, offers incredible views towards the Annapurna mountains, Fishtail, Dhaulagiri, Annapurna South, and Annapurna III. The walk starts at the end of the Fewa Tal lake and then climbs the steep forested slopes to... [Read More]
NOVEMBER
No visit to Japan would be complete without experiencing Ancient Kyoto, and especially during autumn. While the cherry blossoms at their peak are a truly lovely sight, there is something more breathtaking about Japan's autumn foliage, it really is a sight that will live on with you long after departing from the Land of the Rising Sun. And, while catching the cherries in peak blossom requires a lot of luck because they only peak for a few days a year, the fall foliage lasts for up to two months.
The leaves start changing in ancient Kyoto in October, reaches its peak in mid-November, and you can still usually see beautiful colours on the trees through into early December. Thus, in a typical year, the wonderful autumnal... [Read More]
DECEMBER
December is the best month to visit Thailand's most famous island, Phuket. As mainland Thailand blocks the worst of the north-east monsoon rains, leaving only cool breezes and blue skies over Phuket, the island's greenery positively sparkles, the air is fresh with humidity at its lowest, and sunny days with perfectly blue skies check in. The sea around the island is calm, perfect for watersports, swimming and boating. This is Phuket's cool season, and what weather for a winter with daytime highs in the mid-20s °C and azure blue seas mirroring the clear sunny skies above. This wonderful weather period lasts until March when the island begins to get heat up again.
Each beach in Phuket has its own personality and attractions so whether you're looking for an endless party, outdoor fun in the sun, or the best secluded... [Read More]
Deciding on the best time to visit Asia can be challenging, especially if you wish to combine a visit to several regions or countries in your itinerary. Let Secret Retreats, the Asia experts, make it easy for you. Consult with the Secret Retreats concierges on dream@secret-retreats.com who are ready and waiting to help you choose, plan and book the best time to travel to Asia according to your schedule and preferences.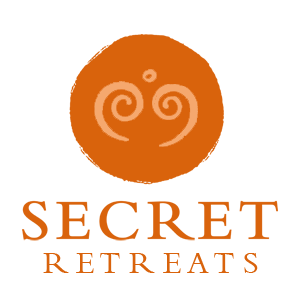 Voyagez au cœur de l'Asie avec Secret Retreats
Secret Retreats est une communauté d'hôtels de charme indépendants, de villas, de croisières en mer ou sur les fleuves d'Asie, dont les propriétaires partagent tous une même passion du voyage, de leurs cultures et traditions et aiment à les faire découvrir de manière responsable. Cette volonté de préserver l'environnement, la culture et les traditions dans lesquels nous vivons ici est essentielle pour nous tous dans un monde où le danger est l'uniformisation et le non-respect. Professionnels de l'hôtellerie aux valeurs communes, nous souhaitons vous offrir des expériences de voyages authentiques et originaux qui vous feront découvrir l'essence même de l'Asie.

Laissez-nous vous inspirer et prendre soin de votre portefeuille en même temps!
Réservez directement avec Secret Retreats et partez en toute tranquillité avec notre assistance sur le terrain. Contactez nos conseillers voyages et planifiez avec eux un voyage inoubliable en en Asie!
Plus de 100 000 personnes reçoivent déjà nos newsletters pour découvrir l'Asie. Ajoutez-votre email: