Stepping Beyond the Usual Tourist Trails
Do you want to add a truly local twist to your next holiday? Dive deep into the fun and vibrancy of the destinations and cultures you visit on your holiday travels by experiencing and celebrating their unique festivals.
Asia offers a distinctive cultural experience from destination to destination, where the underlying tropes and traditions take on new life and interpretations within each nation's unique historic context.
Festivals in Asia
are an interesting blend of religious beliefs, lifestyles, and traditions that have evolved over hundreds of years. These exciting and colourful events share with visitors a delightful insight into the lives and cultures of the people who call Asia home.
Asia's distinctive panoply of festivals bring people of all backgrounds together to enjoy life in that moment and share important cultural experiences together. While there are indeed incredible festivals celebrated all over the world, here at Secret Retreats we believe that Asia's festivals offer visitors the superlative experience, with the largest, most colourful, most vibrant and often most fascinating celebrations that travellers can experience anywhere in the world today.
For a truly immersive travel experience it's a great idea to schedule your trip around festival dates in the destinations you plan to visit. Our vast collection of properties and journeys in Asia are essentially a cache of travel inspiration meant to offer ideas on how to best combine each country's most unique destinations, accommodations, and points of interest. Discuss your next holiday hopes with our team of travel concierges, and they will create a tailor-made, personalized travel itinerary, infusing unforgettable cultural experiences into your journey and festival memories that will
| Holi, the Festival of Colour, is a cacophony of colour, laughter, wholesome fun and good-natured pranks. It is without doubt the country's most famous annual celebration and for sure one of the world's most photogenic festivals too. Probably as a result of the amazing images shared in social media sites, this festival is now gaining popularity globally. A Hindu festival, the Holi Festival is held on the day after the first full moon in March and marks the beginning of spring. Symbolically, the festival and its rituals and celebrations represent the triumph of good over evil, | |
| --- | --- |
love, fertility, a great upcoming harvest and all things magically colourful. Also known as the "Festival of Love", on this day people let their resentments and arguments of the past year go, the goal is to remove all types of bad feeling towards each other, and celebrate unity and understanding, togetherness and love. Holi is celebrated by throwing and applying colourful powders on each other... [
Read More
]
| | The Water Festival is one of Asia's most notorious and widespread festivals. Known by a variety of names across the region, the festival celebrates the Buddhist New Year and is calculated in accordance with the solar calendar. The festival is held in mid-April, typically over 3 days comprising the last day of the old year, the transitional day between the old and the new year, and the first day of the new year. Celebrated with a variety of rituals in temples and at home, the water splashing is the most ubiquitous and obvious of the festival's observances. Coming at the hottest time of the year, |
| --- | --- |
Traditionally, the water splashing symbolizes the washing away of the past year's troubles and sins, with the blessing preparing you for a clean, fresh start for the new year. Water, often scented, is gently poured over you with a blessing. Although on the streets of the villages, towns and cities this has amplified to buckets and waterguns full of water to thoroughly 'clean' you of last year's missteps and troubles. But considering the festival coincides with the hottest month of the year, this has to be the most fun, exhilarating and welcome water fight you will ever attend... [
Read More
]
Nyepi commemorates the 'Hindu Day of Silence' and also marks the start of the Hindu New Year. The main purpose of Nyepi Day is to pray for the purification of humanity, earth, and the universe – something very much needed these days on so many levels. In the lead up to Nyepi Day, ceremonies are held in every village on the island where Hindu devotees organize lively, and noisy, parades in wonderful contrast to the calmness of the Day of Silence.

The evening before Nyepi day, the Balinese hold the Ngrupuk Parade. Here
they carry large statues, known as Ogoh Ogoh, through Bali's streets. These giant monstrous effigies are constructed of a mix of wood, bamboo, paper, paper mâché and Styrofoam, ensuring the dolls are not too heavy to carry... [
Read More
]
While the Lunar New Year is perhaps China's most important annual festival, it is also an event that is celebrated in many countries around Asia including Korea, Singapore, Malaysia, Thailand and Vietnam. And no-one does it better than the Vietnamese.

It is typically assumed that the Vietnamese are celebrating Chinese New Year, yet while both countries use the lunar calendar, the Vietnamese people have a quite different set of Lunar New Year customs, celebrations, and traditions from China.
In Vietnam, Tết Nguyên Đán or Tết for short, is their most important holiday and festival of the year. More important than January 1st for the Vietnamese, Tết is very much the Vietnamese New Year... [
Read More
]
Celebrated by ethnic Tamil Hindus worldwide, Thaipusam festival is best enjoyed in Malaysia where it is definitely one of the largest and most extravagant Hindu Festivals in Asia. The festival is held in January in honour of the Hindu God, Lord Murugan, a God of Gods, who is also revered as the Hindu God of War and Triumph.

Thaipusam celebrates the vanquishing of evil and the overcoming of obstacles. According to ancient Hindu texts, Soopradaman, an evil Asura or demon, had conquered the three realms of hell,
earth and heaven, and took the gods hostage. The evil Asuras embody hatred, greed and arrogance. The goddess Parvati gave her son, Lord Murugan, a divine spear or 'Vel' which Lord Murugan used to fight and kill the Asuras and freed the gods and restored peace to the heavenly realms... [
Read More
]
With many, many more fascinating and wonderful festivals taking place throughout the year and across the fascinating continent of Asia, we hope that this list inspires you to plan your next holiday, with the help of our concierges, to take in and experience one of the many incredible festivals celebrated in Asia.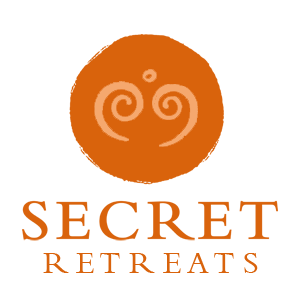 Voyagez au cœur de l'Asie avec Secret Retreats
Secret Retreats est une communauté d'hôtels de charme indépendants, de villas, de croisières en mer ou sur les fleuves d'Asie, dont les propriétaires partagent tous une même passion du voyage, de leurs cultures et traditions et aiment à les faire découvrir de manière responsable. Cette volonté de préserver l'environnement, la culture et les traditions dans lesquels nous vivons ici est essentielle pour nous tous dans un monde où le danger est l'uniformisation et le non-respect. Professionnels de l'hôtellerie aux valeurs communes, nous souhaitons vous offrir des expériences de voyages authentiques et originaux qui vous feront découvrir l'essence même de l'Asie.

Laissez-nous vous inspirer et prendre soin de votre portefeuille en même temps!
Réservez directement avec Secret Retreats et partez en toute tranquillité avec notre assistance sur le terrain. Contactez nos conseillers voyages et planifiez avec eux un voyage inoubliable en en Asie!
Plus de 100 000 personnes reçoivent déjà nos newsletters pour découvrir l'Asie. Ajoutez-votre email: