Secret Retreats' Journeys to the
I am sure we are all ready to travel and get back out into the world once the borders reopen. And quite literally in need of a getaway to get a breather from all the stifling conditions of the worldwide lockdown.

Secret Retreats has designed some holiday ideas based on our top-ranking destinations for wide open spaces far from the crowds, natural beauty in abundance and the freshest air that will surely have you gasping for more. From the valley floor to the mountain top, there is something to appeal to every type of traveller. Check them out now so that when the time comes you can start packing for your journey to the most perfect post-lockdown destinations in Asia right away!
Thailand's Northern Triangle
This journey will reveal to you the secret beauty of northern Thailand, beyond Chiang Mai and known mostly only to the locals. The rural town of Samoeng and its elephants, the unspoilt Pai Valley, the hill tribes that call the mountains that surround Chiang Rai home, and the rich nature and forests of the ancient Lanna Kingdom.
Discover Kyoto and Nara
No visit to Japan would be complete without experiencing the fresh clean air of ancient Kyoto and staying at one of the best traditional hotels there to get a real and sincere sense of place. Kyoto holds a special place in the heart of the Japanese people due to its deep cultural, historical, and religious legacy. This journey will deliver unforgettable, memorable, and quintessentially Japanese experiences to you.
Journey to the Majestic Equatorial Shores of Raja Ampat
Cruising on a luxury Phinisi sailing ship to the remote Raja Ampat archipelago that comprises a unique labyrinth of more than 1,000 islands spread over a vast expanse of calm turquoise seas has to be at the top of any marine, dive or sailing lover's dream travel list. The reefs in this archipelago have the richest marine biodiversity in the world, and along with the above water activities, Raja Ampat offers a staggering diversity of experiences to those privileged few lucky enough to ever sail her waters.
South Laos Explorer
Trading route, source of food and water, social center for the settlements along its banks, the Mekong plays an essential role in the life of the people in Laos, so much so that it is known to the locals as "The Mother of Waters". This journey offers you a deep insight into life on the Mekong in Laos. Board our converted riverboat and take a luxury cabin cruise to Laos' ancient past at the Khmer ruins of Vat Phou, marvel at the spectacular natural wonder of the 4,000 islands, and learn about the local lifestyles on this most enigmatic of Asia's rivers when you visit villages on her banks and perhaps share time with students at a local school too. If you are looking for fresh air to clear your lungs and a fresh pair of eyes to look at the world then this unique river cruise is for you.
The Great Himalayan Journey
A truly remarkable journey that leads through some of the most incredible and unique natural scenery that our world has to offer – the landscapes of Kashmir, Ladakh, Nepal, Darjeeling and the Dragon Kingdom of Bhutan (as extension) await you. This journey will appeal to mountain and trekking enthusiasts keen to explore beyond the mountain path and experience along the journey the rich, ancient and unspoilt cultural highlights that this magical region has to offer the traveller in spades. A journey beyond compare.
The Ultimate Sabah Triangle
A discovery of Sabah's rich and varied natural beauty. A journey from the tropical island paradise of Manukan Island to the UNESCO World Heritage Site of Kinabalu National Park and one of South East Asia's highest mountains, Mount Kinabalu, all wrapped up with a relaxing soak in the most natural way possible in Sabah's answer to onsen, the Poring Hot Spring. This region has stunning natural scenery of every environment, from the pristine forests of the national park, home to many superlatives of the natural world such as the world's largest flower, to the marine beauty of the South China Sea surrounding Manukan Island. A complete experience in a week of all the very best Sabah has to offer!
Magic Bali
This itinerary has been designed to share with you 14 days in the diverse and beautiful sceneries of the The Island of the Gods, the magical island of Bali. You will discover the wildest corners of Bali and its most tranquil and dream inspiring, its famous temples as well as the beautiful beaches, the cultural and art center of Ubud and the nearby picture-postcard perfect terraced rice fields. This island touches the hearts of all who visit her, the warmth of the people and their fascinating stories will nourish your soul and invigorate you ready to return to your world, until the time comes for fresh discoveries and rejuvenation the next time you visit us here in our magical Asian homes...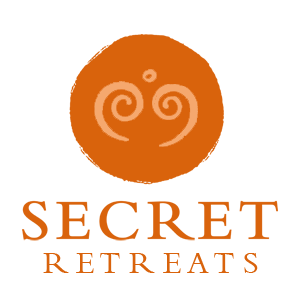 Voyagez au cœur de l'Asie avec Secret Retreats
Secret Retreats est une communauté d'hôtels de charme indépendants, de villas, de croisières en mer ou sur les fleuves d'Asie, dont les propriétaires partagent tous une même passion du voyage, de leurs cultures et traditions et aiment à les faire découvrir de manière responsable. Cette volonté de préserver l'environnement, la culture et les traditions dans lesquels nous vivons ici est essentielle pour nous tous dans un monde où le danger est l'uniformisation et le non-respect. Professionnels de l'hôtellerie aux valeurs communes, nous souhaitons vous offrir des expériences de voyages authentiques et originaux qui vous feront découvrir l'essence même de l'Asie.

Laissez-nous vous inspirer et prendre soin de votre portefeuille en même temps!
Réservez directement avec Secret Retreats et partez en toute tranquillité avec notre assistance sur le terrain. Contactez nos conseillers voyages et planifiez avec eux un voyage inoubliable en en Asie!
Plus de 100 000 personnes reçoivent déjà nos newsletters pour découvrir l'Asie. Ajoutez-votre email: