No visit to Japan would be complete without experiencing
Ancient Kyoto
and staying at the best traditional hotels in Kyoto or one of the many Luxury
Ryokan
(traditional inns) carefully selected for you by Secret Retreats. Once the ancient capital city of Japan, Kyoto holds a special place in the heart of the Japanese people due to its legacy of history, culture and religion. Once home to the Imperial Court, Kyoto is estimated to host 40 million tourists and visitors each year and it is easy to see why. With Secret Retreats you too can immerse yourself in the heart of ancient Japanese culture by staying in the traditional Japanese accommodation Kyoto has to offer. Whether this is the best affordable Ryokan in Kyoto or one of the boutique hotels Kyoto provides to its many visitors, Secret Retreats has hand-picked accommodation that combines tradition with comfort and style.
Fr in Kyoto:
En savoir plus
Gion-Hatanaka
---
Kyoto Hot Spring Hatoya Zuihokaku
---
En savoir plus
Kyoto Hot Spring Hatoya Zuihokaku
---
En savoir plus
Nakanobo Zuien
---
En savoir plus
Ryokan Kuarashiki
---
En savoir plus
Sowaka Kyoto
---
En savoir plus
The Junei Hotel
---
The Traditional Hotel in Kyoto
Kyoto is plentiful in providing traditional accommodation in one of its many Ryokan, so you will always find room in this beautiful city. Travellers lodging at one of the best traditional hotels in Kyoto can have first-hand experience of those customs handed down from generation to generation and witness how a way of life can combine nature and architecture harmoniously. When arriving at a traditional hotel in Kyoto the beautiful simplicity of the dwelling that makes no sacrifices when it comes to its singular Japanese style and experience, from the
cuisine
to
tatami
mats and
onsen
. The traditional Japanese inn, Kyoto can boast uniqueness in every detail from Onsen to the behavioural etiquette of the staff who bow and greet you with tea on your arrival and then cater for your every need during your stay. Secret Retreats can also boast that it has even cherry-picked affordable Ryokan with private Onsen in Kyoto, so there really is room at the inn for every budget.
The Japanese Onsen
Elsewhere in the world we tend to bathe to cleanse our bodies but at the Japanese Onsen, bathing the traditional way is considered as a way of
cleansing the soul
. Taking time with one's bath is as much a part of family life and tradition in Japan as the taking of time to produce the country's amazing cuisine. Secret Retreats has sourced the best Onsen in Kyoto for our guests so that you can indulge yourself in the
ritual of the Japanese bath
– a place to relax, contemplate and let the world outside drift away altogether. These traditions are passed down through the generations and much as we view Japan as a very modern nation, tradition is never far from the heart of its people. Nothing is more traditional than the Japanese Onsen and Secret Retreats can provide the best Onsen hotel in Kyoto so that you can literally immerse yourself in tradition and culture.
Tea for Two or Tea for All of You – Japanese tea at Boutique Hotels Kyoto
Tea was first introduced to Japan from China as an aid to Buddhist meditation but the
tea ceremony
has long been central to every facet of Japanese culture for centuries. All boutique hotels, Kyoto and in fact all traditional Japanese inns, Kyoto will offer the ancient tea ceremony to their guests. '
Sado
', the way of tea, follows a very specific and ancient routine. Guests will be greeted by a silent bow and then engage in removing their shoes and '
purifying
' through the washing of hands and rinsing of mouths prior to moving on to the main ceremony within the tea house. Waiting areas are decorated with ancient scrolls and guests are summoned to the tea house by a gong and enter through a small opening to find all traditional utensils already in place. Sitting on the floor wearing a traditional kimono, you will be served 'thick' or 'thin'
Japanese green tea
according to your preference and this will be prepared by your server and handed to you. At the end of the tea ceremony you will be invited back to the decorative waiting area to remove your traditional garments, collect your belongings and return to the outside world, feeling serene and relaxed.  
A true sense of place staying in the best traditional Ryokan in Kyoto
Many guides refer to the many attractions of Kyoto and those best traditional Ryokan in Kyoto but not all will include reference one of those 'hidden gems' of the region. Secret Retreats suggests that no visit to Kyoto would be complete without a visit to the
Miho Museum
, located in the Shigaroki Mountains between Kyoto and
Lake Biwa
. We can organise your visit to this incredible museum, holding an unrivalled collection of Japanese art and ancient art from across Asia and beyond. Set amongst beautiful, natural surroundings the setting, buildings and gardens are a work of art in themselves, a harmonious blend of natural beauty, architecture and art this is a truly beautiful place and not to be missed. Both inside and out, the entire experience will complete your visit to this most ancient of regions and here at Secret Retreats we pride ourselves on providing our guests access to these most cultural aspects of life in Japan, where tradition meets modernity in a highly unique fashion. Experiencing the best accommodation in Kyoto and the bespoke journeys on offer from Secret Retreats will ensure that you have truly immersed yourself in the unique fabric of this most fascinating of cities. Contact the Secret Retreats Concierge to start planning your visit to Japan, we can provide tailor made stays, itineraries and experiences from the best traditional Japanese accommodation Kyoto has to offer to excellent dining – let Secret Retreats unveil the essence of Kyoto to you.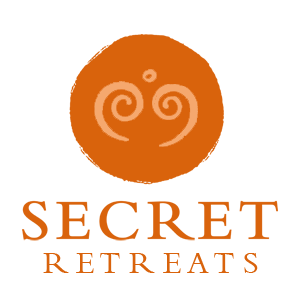 Voyagez au cœur de l'Asie avec Secret Retreats
Secret Retreats est une communauté d'hôtels de charme indépendants, de villas, de croisières en mer ou sur les fleuves d'Asie, dont les propriétaires partagent tous une même passion du voyage, de leurs cultures et traditions et aiment à les faire découvrir de manière responsable. Cette volonté de préserver l'environnement, la culture et les traditions dans lesquels nous vivons ici est essentielle pour nous tous dans un monde où le danger est l'uniformisation et le non-respect. Professionnels de l'hôtellerie aux valeurs communes, nous souhaitons vous offrir des expériences de voyages authentiques et originaux qui vous feront découvrir l'essence même de l'Asie.

Laissez-nous vous inspirer et prendre soin de votre portefeuille en même temps!
Réservez directement avec Secret Retreats et partez en toute tranquillité avec notre assistance sur le terrain. Contactez nos conseillers voyages et planifiez avec eux un voyage inoubliable en en Asie!
Plus de 100 000 personnes reçoivent déjà nos newsletters pour découvrir l'Asie. Ajoutez-votre email: